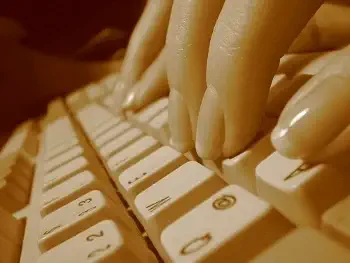 As you are well aware, getting content marketing right for your organisation means true commitment to creating excellent, useful and interesting B2B content that resonates with your target audience. So whether it's blog posts, eBooks, case studies or newsletter articles, what is the best way to convey to your content creators (internal or external) exactly what you need them to write.
Here's our recipe for a brief that gets the content you want from your writers:
In a nutshell...
Aim: Be crystal clear from the beginning what exactly it is you're looking for your writer to create for you and why, for example, in a brief to one of your sales team: "a new and original blog post on topic X – of between 600 to 800 words – for the company blog, in support of the launch of product/service ..."


Deadline: Again, from the outset your writer should be clear what deadlines he or she is working towards, when first drafts need to be to you and when you expect a final draft in for publishing on a named date. If you are working with overseas writers be conscious of time differences, and build in to your proofing and editing schedule.
How to write for your company
This is the section of the brief where you explain precisely how your chosen writer should write for your business – outlining as best you can the personality that your company would like to convey through its content, your brand values, what makes you distinct in your market. This element of the brief is particularly important when using writers new to your business, but will hopefully become second-nature for those writing regularly for you:
Company Background: Chiefly useful for external writers, of course (you'd hope any internal content writers would know this stuff already, right?!), offer a simple summary of your company, what you do, a bit about your history, your people and your current strengths – share a link here to your company web page so that your writer can view your online presence.


Tone of voice: define here the tone you would like your content piece to take - for example, for a blog post you will likely wish for a more conversational tenor, in the 2nd person using "you" and "your", whilst for an eBook or white paper you may wish the tone to be more professional and instructive. You may need to clarify language issues here too for your writer, i.e. what your audience will expect in terms of spelling - American English or British English.


Style: Explain here how you would like to structure your content piece – for example, the number of sections, plus introduction and conclusion, your eBook needs to include; how the writer might use lists/bullet points/short paragraphs etc. to make your blog post easier to read.

Audience: Potentially, the most important element of the whole brief for your writer! Give full and specific details of the anticipated audience for your content. This should be directly informed by any work that your business' has done defining buyer personas, so that you writer can understand exactly who they are writing for; how old they are, what job they typically do, what they are interested in, what drives them, what their pain points are, their responsibilities. By honing a portrait of your buyer persona – even giving your persona a name – and then sharing that with your writer, you can ensure that your target audience is always top of mind when your content is being created.
The specifics of your content piece
Let's assume here that you are would like a blog post written, this is where you get down to the specifics of the task.
Title ideas: Give your writer a title suggestion here – which will include a principal keyword (see below) – to encapsulate and provide focus for your post, and at the same time, grab your audience's attention.

Main thrust of article: Outline the main issue you would like to be explored in the post – whether that is an industry-wide problem for which you have a solution; a "how to" guide offering useful, educational B2B content for your audience; a review of products in your market; or your company response to a pertinent question raised by a customer of yours. Give your writer a list of key questions or themes that you would like this post to explore, or else a steer of what line the post should take on a particular topic. And then let the writer run with it…


Keyword(s): Any writer used to producing online content will understand the importance, in SEO terms, of including keywords in your work, to ensure that your content gets found by people searching for what you do. Offer your writer the most pertinent keyword or words for inclusion in the body of the post. Include here also, your instructions on keyword frequency in the text, the desired density of keywords in the piece, for instance, roughly between 0.5% to 1.5% (in other words, keyword(s) mentioned about once every 2 or 3 paragraphs) is considered "safe" by most experts. At this level of density, you can expect your page will be moderately relevant – in search engine terms - for your chosen keyword(s), but without making content sound awkward.


Suggested background research: Furnish your writer with references to useful resources, both online and offline, by way of background reading for the post. List resources which offer opposing views on a particular topic so that the writer might better understand all sides of the issue. Include articles from thought leaders in your industry which shed an authoritative light on a subject, or latest news stories of relevance to ensure that the writer is up-to-date with contemporary perspectives on the issue, etc. The resources offered here may well be used by the writer as specific references in the finished post, appropriately credited to the original authors.
So there's our thoughts on how to formulate a good brief to ensure you get content that works for you. What are your thoughts?
Image by lapideo