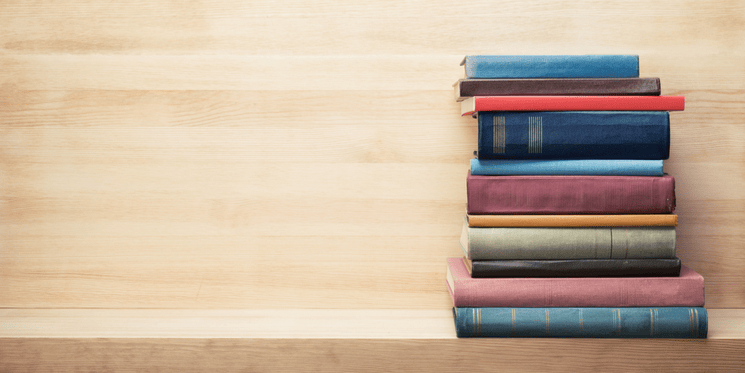 From tweets to Linkedin posts, Insta to TikTok, snackable, short-form content is perfectly in tune with the spirit of the age. A recent study by Microsoft found that the average digital attention span of GenZers and Millenials now ranges between 8 and 12 seconds. If our ability to digest information is devolving into bite-size moments of hyper-attention, is long-form content dead?
Short form content can be punchy and topical
Short form content can mean social media posts, video clips, mini-blogs and other 'snackable' offerings. It can be quick to create - and perfectly optimised for arresting attention with punchy, topical messaging as we scroll or scan.
Short form can be addictive
Short form can be addictive, too, which is why marketers love it. As Dr Anne Lembke says in her book 'Dopmaine Nation', short form content can supply the ultimate chemical 'hit' for digital consumers. In its purest expression on social media it can offer quick shots of information, laughter or outrage in rapid succession. Instant gratification in return for the minimal effort of clicking, swiping or scrolling.
Who can speak to the Bingley Megachippy generation?
But in a world where the 15 second voice to song, Binley Megachippy jingle can become King of Content, expending time and energy writing, highly crafted old-school content like ebooks and white papers might seem like a big, old waste of time. Who's going to read it anyway? Who has the energy and commitment to digest and share it anymore?
We all know that content within websites should simply be snappy and visual, heavy with video and infographics, supported with pithy and 'not too long' blog articles. Stuff that can be grasped quickly and shared with a wider audience on the socials as required.
Which is true.
So, is long-form dead?
And yet… Statistically, words still matter. And length does, too. All the research is indicating that search engines still favour long-form, written content on websites. Not just 700 - 1000 word blogs but meaty, extended 'introductions', explainers and 'how to guides', too.
Content writers who 'go big' win out in the attention economy
Here's a couple of the key stats for you. Statistically, the longer the content, the higher the page ranking. Higher ranking and more organic website traffic results from longer, rather than shorter form content. This figure is being quoted a lot across the industry, including by SEO guru Neil Patel:
Source: https://www.orbitmedia.com
Meanwhile, Andy Crestodina's research found that the quality of customer responses from content also improved the longer and more comprehensive it was. Bloggers reported stronger results for long-form pieces, in terms of sharing, conversion and sales:
Source: https://www.orbitmedia.com
Short-form might shower you in content over time, but a long-form piece can be a more immersive experience. More rewarding, like a long hot, soak in a bath, perhaps.
Why does long-form content perform so well?
Technically - it wins on search
High-quality, long-form content ranks better and drives more traffic than short-form. But why?
Think of the Google search engine as a diligent librarian organising and making information available to those who ask for it. When someone asks a question, Google crawls the web to discover, rank and serve up the most authoritative, relevant content to help with that specific user's request.
Relevance, authority and ranking is determined by factors such as
Popularity of the page
Length of the article
Number and quality of links to and from the article
The appearance and density of particular short and long tailed keywords
The use of H1s and H2s throughout the page
Bounce rate
Dwell time
The search algorithm is constantly changing and evolving and, of course, takes in other factors like the location of the searcher. But an 'exhaustive' article on a particular subject, laid out in a way that helps Google's web crawlers to understand it, will be ranked higher in the SERPs than less thorough and well-structured articles.
If it's crafted correctly, the original content within it also has a greater chance of being 'snippeted' or appearing in the 'people also ask' section of the SERP.
That's the boring, technical answer, long-form content can simply be structured more effectively to be found and ranked higher up by Google in searches.
It's can be more useful to your audience
But longer form content can be genuinely more useful for an audience than a more cursory blog.
We know from our own client's experience that some 'big content pieces' are highly prized because they cover a lot of ground in an accessible way. They can operate as a comprehensive primer to big technical topics, or practical step-by-step guides to achieving a complex objective that customers just can't get elsewhere.
Because it doesn't matter if you're a TikTocker with a thirst for novelty, or a Boomer with a love of reading, there are times when you need expertise and detail to help you solve your problems.
As one of our clients working in the SAAS sector told us:
"We have produced a guide to 'writing a pitch' that we know prospects are using as a practical crib list for their own internal proposal documents. It's a longer written piece than you'd normally see as a single blog post, but the advice is in one place and ready to be downloaded, so it's popular and helpful"
Long form can attract more backlinks
And more backlinks means higher quality traffic, more likely to convert.
We all depend on the people we respect to tell us about stuff we might find helpful, interesting or entertaining. Other bloggers, other companies and our social media contacts all are a network of resources which we use continually to educate oursleves and help solve our business problems. How many times have you read a piece of content or even bought something on Amazon based on a recommendation or link from some online contact you value?
Research shows that longer-form content routinely attracts more of these shares or 'back links' than less exhaustive content. Putting the effort in, it seems, brings bigger rewards in terms of attention and shareability.
Source: https://www.orbitmedia.com
When long form content is 'deadly'
Still, long form content can be deadly for your brand. Think of those all those impenetrable white papers languishing unread and unloved on dark corners of the internet. They might be written with the best intentions to inform and educate but they are often unread and unreadable.
When it's unreadable
Densely written, short on imagery and hard to understand. A boring e-book will not do much for your brand. If it's intended to be instructional this will restrict its usability.
When it's just not helpful for your audience
Your long-form content might be a well-written and designed piece, it might be perfectly optimised for search, but if there's no good reason for your customers to access and download it, it will have failed in its primary purpose to build your authority and extend your buyer relationships.
When it lacks genuine expertise
If your piece is just a rehash of other peoples' advice, a compendium of online research it may not have the impact you need. Without a fresh take, unique insight and advice that only you can deliver
Three tips for great long-form content
1. Make sure you're giving your customers what they want
Long-form content should always answer an identified customer need. You must know why you're writing it and how it will bring right-fit prospects to your site. This means understanding the questions and issues that are plaguing your audience that only you can solve. It means understanding the online behaviour of your prospects, too, what information they're searching for and in which channels.
You can achieve this through:
Keyword research
Use Moz, SEM rush and other platforms to understand the volume of search around particular keywords and the real intention behind them.
Analysing existing in-house data
What content is already doing well on your website and social channels? Where are your prospects joining the sales cycle and where are existing customers being re-engaged? Could a piece of more detailed content be spun out from an idea in a social post that has gained traction?
Competitive analysis
Understand what your competitors are doing in the space. Which of their content does Google favour? What format is it in? What could you add to the content around this topic that will be genuinely illuminating and helpful?
2. Remember - nothing beats your expertise
Where an audience have niche and complex business problems and you have expertise, detailed long form that provide guidance based on real knowledge and skill have incredible value
Med tech software and consultancy vendor Greenlight Guru is a great example of a brand with a content strategy driven by this kind of genuine expertise.
High quality, narrowly focused electronic guides offer overviews and instruction on specific areas of interest to device and pharmaceutical developers.

But their strategy is also characterised by a diversity of approach that reflects the different ways audiences are now consuming content. Podcasts and webinars with expert guests and presenters, supplement targeted ebooks and a regular blogging routine.
3. Be creative
If it's going to prosper, long form content marketing is going to have to mean different things than a just set of ebooks and white papers. It's going to have to include extended video, animation, interactive presentations.
Think of the way a 'print dinosaur' like the New York Times began reinventing itself as a multi-media publisher in the early 2000s.
The response was a move towards greater creativity. More diversity in their output, lead them to produce films, infographics and interactive stories that aimed to build a pool of committed subscribers, with whom a longer term relationship could be built.
There was testing and experimentation with different digital formats, not all of these experiments were successful, but many lead to extraordinary examples of digital story telling that redefined journalism in the age of the internet.
Embrace the challenge
Well written, centred around carefully chosen topics of 'ever green' relevance and given a unique twist with your own expertise, a long form piece of content can become a cornerstone of your digital real estate. It can drive traffic to your site, supporting a virtuous circle of discovery, sharing and conversion.
Approach the long-form challenge with care and creativity - and you'll bring more right-fit leads to your site that you can convert more successfully.