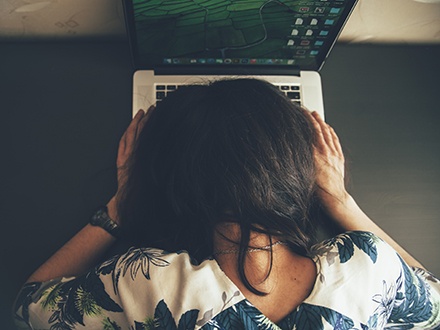 Your website is often the first point of contact between you and your future customers. Therefore, it's vital that it makes a good impression. Otherwise, you're fighting a losing battle from the start.
A study by Microsoft found that humans now have an average attention span of just eight seconds, down from 12 seconds in 2000. By comparison, a goldfish has an average attention span of nine seconds.
With multiple screens and multiple distractions at their fingertips, people have less time for information and websites that don't immediately spark their interest. It's likely that you made the decision to read this post in a matter of seconds.
As a business, you need to ensure that your website captures the attention of the people you most want to reach, amid the huge interruption that is the Internet. That means ensuring that it offers up an enjoyable - or at least useful - user experience from the outset. And the key to that lies in your website design.
Writing for HubSpot, Lindsay Kolowich says: "Poor user experience can cause high page abandonment rates, low visitor-to-lead conversion rates, poor organic search listing positions, and a plain ol' bad reputation."
So if your B2B website design is failing, it's time to take action.