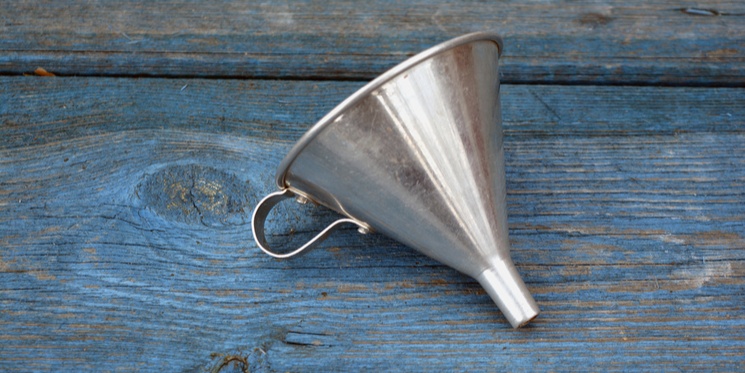 A sales funnel is a visualisation of how many leads you need to convert into business. It helps you to look for areas of improvement in your sales process, forecast future production / resource requirements and ensure Sales are focusing their efforts on the right type of leads.
The first step in creating a sales funnel is to set a quantifiable goal, this will be based on the number of sales you need to achieve in a given period. Then work backwards through each step of your sales process and work out your conversion rate at each stage.
Working backwards from your sales goal, and factoring in your conversion rates enables you to estimate how many leads are required to generate the sales you need.