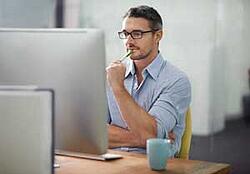 Webinars can be used to educate and inform a wide geographic audience. They are live, interactive and intrinsically engaging and create a sense of event around your ideas and information. They can be repurposed for on-demand access creating an evergreen asset that will keep on generating leads into the top of your funnel.
Screen sharing alows you to show anything you choose, not just video or your slides, but also your browser, spreadsheets, documents and more if appropriate.
Good webinar software not only manages the webinar itself, but also supports activity before and after the webinar. When people register, you can ask them to submit questions and the software will send automated reminders in the weeks and days leading up to the event.
With the best solutions you can ask participants to fill in a survey after watching and send automatic follow-up emails to those who attended as well as those who did not.
Equinet can work with you to identify the best software solution and prepare for the promotion and delivery of your webinar.


Compelling case studies
Case studies are a simple yet very effective way to illustrate the benefits of your business or product. They allow your story to be told independently, by a third party. So it is not like an advertisement and more like an endorsement.
Case studies are a good way of aligning the benefits of your product or service with the interests of your visitor through real-life examples of how you delivered value to a third party and helped them accomplish their goals.
Your case studies, as is the case with all of your content, should start with your target personas in mind. As they read your case studies, they should feel you are comfortable in and understand their industry.
Your case studies should identify the customer's goals and their subsequent needs and show how you met those needs and goals. You need to provide specific details and tangible results the visitor can relate to. And wherever possible, you should visualize the results with pictures and charts.


The value of a well chosen research report
A research report can highlight an issue or concern that your product or service can solve. For example, a SaaS company with a more efficient solution for appointment making could commission a report highlighting how professional services firms spend an average of 20 hours a month on related emails and follow-up calls.
That business could promote a published report alongside the new scheduling software, highlighting how it reduces average time spend by over 15 hours a month.
It is important, however, that the research you commission is independent and not seen to have been 'created' by your business.
In order to achieve a good research paper result, you should:
Commission a reputable researcher (either a company or an individual)
Have some idea of the outcome before you start (don't choose a topic where the research may prove the opposite of your aim)
Be clear about your deadline and budget
Once produced use PR, social media, email marketing, blogging and your own website to publish the results and promote the report more widely drawing new audiences back into your lead nurturing campaigns as well as pulling existing leads further through your marketing funnel.


Product videos align visitors needs with what you do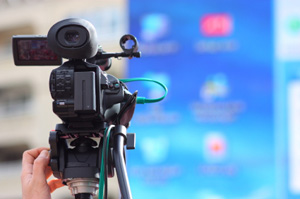 Web Video is at its most powerful when it is demonstrating something complicated. It is always easier to watch something happen than to read how it is done.
If you have a product that isn't completely self-explanatory – perhaps it's very technical, exceptionally innovative, or you need to see the benefits to understand them – then a product demonstration video could save you time and money and improve customer understanding.
You can do it yourself or hire a production company to help with all or part of the process, including script writing, shooting and editing to a professional level.
A strong demonstration video is the most efficient way to tell your story so anyone can understand but it has to be well written and well produced.
Script: make sure it is clear but brief. Don't take any more time than you absolutely need
Storyboard: outline how you want the video to look before you start
Illustrations/animations/ graphics: all can be used to help demonstrate technical aspects that may not be easily seen
Voice over: the speaker's voice is just as important as the words they are saying
Editing: make sure the pace of the video suits the product and the level of explanation required
---