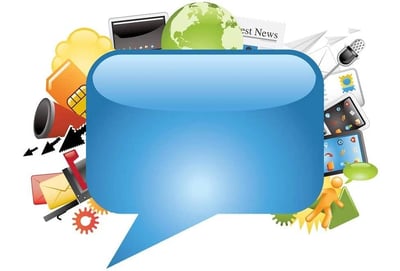 A good content marketing strategy can be one of your most effective tools in reaching a wider online audience of B2B buyers and professionals. Not only this, it can significantly improve the perception that others have of your website and business, and mark you out as leading the way in your field.
Broadly defined, content marketing involves sharing content through a variety of online mediums. The content creation is not overtly promotional in nature, and is instead more informative and engaging. The actual means for sharing content include:
Posting on your own blog
Writing guest posts for external blogs
Electronic newsletters and other email communications
Social media networks
Article submission directories
Webinars
White Papers
Case Studies
As for the actual content itself, this could comprise news-based articles relevant to your industry, commentary on current key issues, a presentation of original research or a guide in the form of a whitepaper, short blog posts, online videos, podcasts and a variety of other digital forms.
To reiterate, the aim of content marketing is not to promote your products or services, but to provide value to clients and potential clients in the form of information and insight.
What's in it for you?
Potentially improved search engine visibility, additional lead generation, improved brand loyalty, and perhaps even being recognised as a thought leader in your industry.
Though you should generally avoid promoting your products in your content marketing, it is generally acceptable, and often recommended, that you do include a call to the action at the end of the piece, including a link to where the reader can find 'further insights'. This not only brings in additional web traffic to your site, but when positioned on trusted websites which rank highly in the SERPS, it can give your SEO efforts a significant boost.
Content creation strategies
So with all these different methods of content marketing, how do you get started with content creation for your business?
The first thing is to decide on the type of content you will create, and how you will distribute it. In many cases it's best to target a number of different marketing channels simultaneously and in conjunction with each other.
For example, you might create an informative piece on your blog that carries a link for people to sign up to your eNewsletters, or to download a recent whitepaper. In this way you can continue to increase your audience's exposure to your brand, while also giving them additional value.
Good quality content can be repurposed which can extend the value you will extract from it. For example, a white paper can be broken down into a series of blog posts that in turn promote the white paper.
Put yourself in your client's shoes, and ask yourself what would be beneficial or interesting to them, and then set about creating content based around these topics or themes.
Project your best image
A final word of warning: only share content which is high quality, both in terms of the writing itself (or production values if it's a video), and the messages or information being given. The content you share is a reflection of your company and its services, so make sure you put your best face forward at all times.
Want to learn more about devising your content marketing strategy and plan a content creation pipeline?