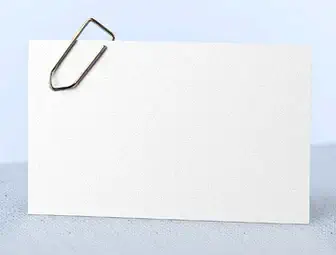 White papers are powerful marketing tools but learning how to write a white paper can sound like a difficult task, especially if you're doing it for the first time. If you take the right steps and practice creating them correctly, it can be very straightforward. So here are a few tips to help you create really good papers:
1. Understand your audience:
People read them to learn something new; this could be to solve problems, to understand something better or to comprehend an argument. So if you want to get your reader to find your paper helpful, you need to focus on helping them. Try your best to get into their heads and understand them. Think what they're thinking, what they're feeling and what they want and write it down in the document.
2. Find content and perform interviews: Once you understand your audience you can look for content which can be used. Content can be in the form of related blog posts, articles, news, brochures, annual reports, case studies, etc. Reading content from different sources and using that to inform your paper will add value.
After you have researched your subject, you can move to interviewing your experts. These could be people such as your engineers, technicians or developers, for example, or even, thought leaders in your market. Reading can help you find a lot useful information, but the best information can be gleaned from these experts in the field. Frame questions for these interviews based on what you've learnt from your research. Do not be afraid to ask a lot of questions, especially around issues that might be more complex for your audience.
3. Structure: Now that you have the information from your research and interviews you can create the structure. Choose a structure that will best suit your product/service and your audience, as they need to be your main focus. Using a structure will simplify the process of writing.
Many papers follow a similar format:
a headline
a sub-headline
an introduction
the problems
the solutions
a conclusion
company section
The right format will be more apparent to you once you have undertaken the preliminary work and you are beginning to draft the paper. Don't be afraid to include information about your company at the end of the document including a description of how you can be a part of the solution. And include a call to action; what do you want the reader to do next?
4. Review: After you finish writing, it's time for review. Check that all the components fit well together and complement each other. It is a good idea to get someone else to sub-edit and proof the paper, making sure there are no obvious spelling or grammatical mistakes. If you can, ask one of your experts to sense-check the paper, and also, ask someone from your potential audience to review it too.
5. Design: Writing alone isn't enough to make a paper great. It should reflect your company's brand values, so make sure you are using the correct colour palette, logos, font etc. If you are using illustrations or graphs, it's a good idea to get a designer to create those along the same lines. Try to avoid using stock photographs gratuitously, and, if appropriate, use images from your own business.
Following these five steps should help you get started on how to write a white paper that will work for your business.
Have I missed out any important steps? Please share your thoughts in the comments box below.
Mitt Ray is the Director of imittcopy (The White Paper Blog) and the Founder of Social Marketing Writing.
Picture by: prashant_zi