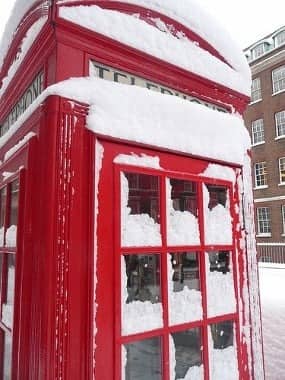 So, if you're anything like me you'll have become very skilled at avoiding or ignoring the company that makes unsolicited calls to your workplace or home. Actually, I can't think of a recent occasion where I felt that I was ready to spare 5-10 minutes of my time to listening to the singularly-focussed sales "patter" of an uninvited caller from a company, I am not familiar with.
Cold-calling is, of course, a sales and marketing technique that has been used for years, by many organisations, to reach and secure B2B customers. And previously, when done well by sales professionals, cold-calling was a successful way to generate B2B leads and win new business.
But, customers like me have significantly changed the way we make purchasing decisions these days: when we think about purchasing a new product or service, we research and compare potential providers, as to their reliability, authority, validity in the field; we source reviews from other customers; we converse with our social media communities, searching for the opinion and experience of our peers and colleagues; and we are in control of when we decided to interact with firms.
So, at a time where customers enjoy so much control, does cold-calling play any part today in B2B lead generation and conversion?
This was the subject of a recent live Google+ debate, organised by Software Advice - a site that reviews marketing technologies, during which a panel of marketing and sales experts, including Hubspot CMO Mike Volpe, were asked whether cold calling is still an effective marketing strategy today.
Hosted by Derek Singleton, the debate centred on three key questions: firstly, on the relevance of cold calling to information-empowered B2B buyers; secondly, how marketers stand out from the noise with so many lead-generation techniques on the rise; and lastly, how inbound marketing and analytics help in how and when to cold call?
Panellist Anneke Seley, Founder and CEO of Reality Works Group, felt that "in this day and age, there's no excuse for a call to be cold anymore." Clarifying that in today's world of hyper-connectivity, changing the "cold" in cold calling to more of a "warm" call can be as simple as learning a little about your prospect by connecting via LinkedIn or Twitter. Learning more about the person you're trying to reach out to can help improve the effectiveness of your outbound marketing efforts.
From outbound to inbound
Mike Volpe proposed that applying a more inbound marketing approach could be more effective; in other words, marketing which focusses on producing high quality, educational content, complemented by social media and SEO, to ensure prospects – who are interested in what you do – find you.
Within this context, Volpe suggested that marketers can take ["warm" calling] one step further and only call the prospects that express an interest in your product or service by finding you on the Web. Given the relatively high cost of employing a sales rep that's great at cold calling, Volpe proposed that cold calling isn't the first thing that companies should invest in. This is especially true, said Volpe, since inbound marketing tactics like SEO and PPC offer a comparatively "lower cost of acquiring new customers – and piss people off a lot less."
Another panellist developed this point, by proposing that firms could employ a balance between "warm" calling and inbound marketing. Ken Krogue, President of InsideSales.com, stated: "If we [at InsideSales.com] just rely on the Internet to bring us leads, it's like a fish sitting in a pond waiting for the river to bring whatever it brings them." Krogue suggested a proactive approach of initiating communication, often by calling, then moving back to a nurturing of the lead via the Web, might be a useful way forward: a combination of the strategies to help fill in the gaps.
The panellists agreed that lead generation is shifting toward a permission-based B2B marketing model. This means companies need to embrace marketing which concentrates on demonstrating to today's savvy buyers that you are valuable to them, that you are an authoritative voice in your field, and you can respond to their specific business needs.
In addition, using marketing automation tools can help to further qualify your visitors, establishing their industry sectors, interests and location, and enable you to identify and nurture a warm prospect. The panel felt that this might enable you then to proactively reach out with a call because they've expressed a level of interest in your brand by visiting your site, downloading your content assets, opting in to receive your blog, etc.
Rising above the noise
When asked about how to stand out from the digital noise, Mike Volpe re-iterated the true essence of inbound marketing, in this regard: "Inbound is about putting the customer at the centre and putting them first", and he continued that, as marketers – instead of using cold calling as a crutch, "our goal today is to become the thing that is desirable, such that we earn the permission of the people that we want to communicate with."
Ken Krogue expanded on this point and spoke of the need to differentiate oneself from what he termed "pulp content", poorly designed, half-written content clogging the Internet for the sake of a back-link. He said to separate yourself from the noise, "you provide content that is so strong, and relevant, that [your customers] want to opt in to that content stream and follow it through".
In this context, Anneke Seley felt that, when done well, a good well-researched phone call can still have more value to some customers, who might prefer that channel of communication to receiving an inbox of poorly crafted, impersonal, spam-style email.
Whatever the preferred channel or tactic, the panellists seemed in agreement on the principle that success is dependent on the ability to tailor your marketing to the individual recipient, to make it useful, relevant and focussed on them, and to demonstrate your value to potential buyers.
What are your thoughts on the evolution of outbound and inbound marketing tactics? Which are most relevant to you and your customers?
Want to read more? Check out the full debate.
Image by: Jon Curnow