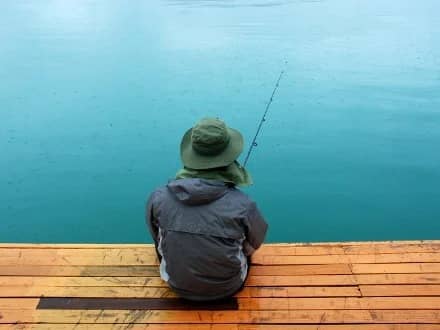 "Have patience. All things are difficult before they become easy." Those are wise words from the famous Persian poet Saadi Shirazi, who lived during the 13th century. Almost 1,000 years later, they still hold weight. And they hold a particular resonance when it comes to B2B content marketing.
You may question what role patience has to play. After all, isn't the ultimate aim of content marketing to reach more people to do business with? While that's true, it takes time to form meaningful connections.
Creating valuable content, distributing it and analysing the results - before starting the whole process again - can't be rushed. At times it may feel counterproductive to spend time waiting - but that's exactly what we need to do.
B2B content marketing takes time
Writing on the Content Marketing Institute (CMI), Joe Pulizzi says: "Content marketing doesn't usually fail because of content quality. The main reason is because it's inconsistent or it stops.
"Most marketers simply don't want to hear this. With all the exuberance around content marketing, they want to hear that if they execute against a reasonable strategy, success will come in six months or less. This is hardly ever the case."
Investing in content marketing is like investing in a relationship: its starts off exciting, but then issues arise. You have to work through these to achieve something greater in the long term.
However fantastic your content is, you won't build up a large, regular audience overnight – it's more likely to begin as a trickle rather than a flow.
And then it takes more time to turn those readers into customers.
As Pulizzi says: "We started the CMI content marketing blog in 2007. It took three years before we successfully monetised it."
Consistency is the key
When it comes to B2B content marketing, you simply have to keep at it. Keep blogging; keep writing eBooks; keep recording podcasts and videos. Keep sharing your content. And keep tracking your progress, to see what you're doing right and where there's room for improvement.
Take the example of blogging: every time you write a new blog post, it creates another indexed page on your company's website. And the more indexed pages you have, the more likely you are to show up in a Google search.
Writing on HubSpot, Corey Eridon says: "It's also one more cue to Google and other search engines that your website is active and they should be checking in frequently to see what content you've published that they should surface."
In other words, remaining active pays dividends. It's a good idea to draw up an editorial calendar and compile a schedule, to keep your writing on track.
Playing the long game
There are no hard facts about how long it takes for a visitor to your website to become a customer – and, of course, the numbers will vary from industry to industry. One person might buy your product or service the first time they click on one of your pages; another may take many months to make a decision.
That means that sometimes we just have to stick to our guns and keep on creating content.
Writing on Forbes, Greg Satell says that we need to "hold attention, not grab attention".
He writes: "Building awareness today is much less likely to result in a sale than it is to lead to searching behaviour online, which your competitors will use to retarget your consumers. In effect, by building awareness and walking away, you'll provide ample lead generation for your industry, but very little sales for yourself."
If you give up when the going gets tough, you won't have a chance to reap the benefits of all your hard work. If you're not seeing the results you want, why not refocus your efforts on ensuring that your content really answers your customers' questions and relieves their pain.
So, from whichever angle you look at it, the advice is the same: content marketing is not an easy road. But, like most things that require ongoing effort and dedication, the potential rewards are more than worth the trouble.
When it comes to building customer relationships, patience is the key.