Fill out the form to access the three step brand growth plan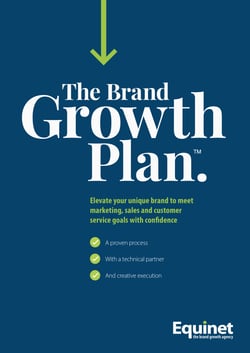 B2B brands are faced with a plethora of tactics, strategies and solutions as they struggle to cut through the noise and meet their sales and marketing goals.
In the teeth of a disrupted media landscape, the next shiny new platform or martech innovation, you may be forgiven for feeling cynical or overwhelmed.
But when growth is the goal and change is the only constant, you need a strong strategic foundation with tactics that are agile enough to respond to new realities.
You need a proven process for sustainable success.
With the Brand Growth Plan, you will learn, in depth, the three crucial steps needed to help you scale:
Fill out the form and we'll send you the free ebook