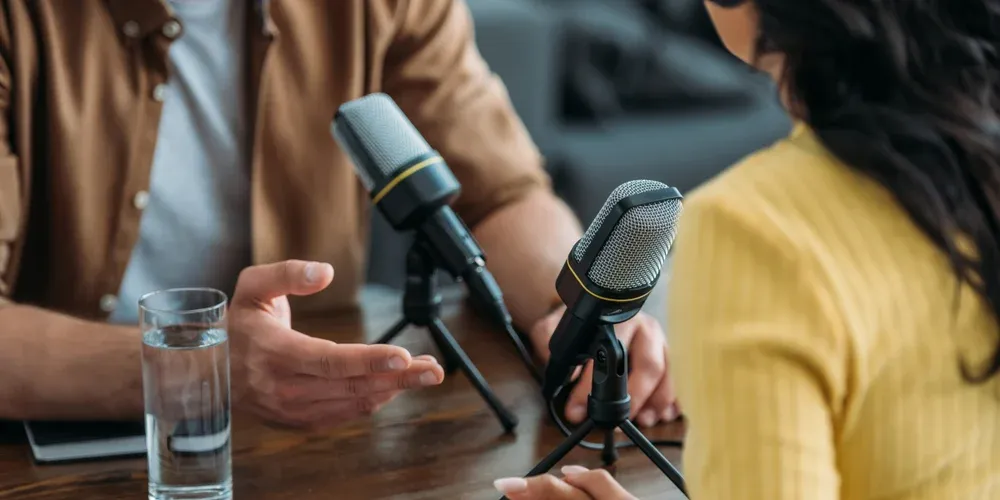 Who shall make content for the content makers? Or "Qui facit et contentus est fabri enim contentus" as the Romans almost certainly never said.
Well, when it comes to podcasts that offer high-quality news, insight, analysis and advice about content and brand publishing strategy - it seems surprisingly few influencers are.
In fact, as Joe Pulizzi and Robert Rose say in the preamble to their recently resurrected This Old Marketing podcast, "we're doing this because no one else is". Or at least, no one seems to be able to do it as effectively.
With this in mind, I've put together a list of content marketing podcasts with contrasting approaches, to see what they bring to the table. They're all American - which says a lot about who the main players are in this area - and suggests there's a real opportunity in the UK space for somebody to breakthrough right now:
Dull but helpful
Copyblogger. The podcasts and blogs coming out of copyblogger aren't really strategic in focus and - I'll be honest - I got a bit bored listening to their latest take on 'epic content'. It's not that the advice isn't sound, or there aren't interesting tips about the practicalities of writing, creating and publishing compelling material. But the production values aren't great and the presentation feels a bit ponderous. Listening to this, it occurred to me that what marketers want right now is to feel energised and inspired about the world of possibility opening up before us. And for that I was advised to turn to the:
Exhausting
Garyvee - Gary Vaynerchuk is a one off - and probably that's just as well. Serial entrepreneur, vlogger, blogger, author, social media guru, marketing, content and brand expert. From some these would sound like hollow boasts, but he certainly has the credentials to back it up, with a track record in business and brand building that is pretty enviable. His blogs, and vlogs are a mixture of jazzed-up American self help '(see "My Biggest Struggle") and genuinely, visionary media publishing strategy that every marketer should take note of. The really interesting thing here is that 'Garyvee' has turned himself into a living 'media brand' - deploying the brand publishing techniques he espouses to market himself as a content offering in his own right - selling sneakers as well as brand insights to his followers. It's all very meta. Obviously, it's exhausting - but he didn't get where he is today by hiding his light under a bushel.
Chat, insights and gossip from NYC
Content is Your Business. I've been enjoying this chatty but sporadically updated magazine-style podcast from NYC interviewing a range of influencers from the world of content marketing and digital. Some A List guests, industry gossip, predictions, analysis and practical guidance for all content disciplines. A good mix of advice and conversation about brand storytelling from the city that never sleeps. A recent episode was given over to an interview with a psychology professor who monitored subjects' reactions to marketing material. It bought some eye-opening data-driven insights into what works and why in the video content space.
Entertaining, authoritative but still American
Never fear Rose and Pulizzi are back with their CMI podcast! And compared to Garyvee's sweary efforts the bi-weekly 'This Old Marketing Podcast' is like Plato's symposium. But it's true these guys (authors of the classic content manifesto 'Killing Marketing') are a class act. Thought provoking and accessible, they'll give you a run down of content and brand publishing strategy news, a few well-directed broadsides at failure in the sector and some real inspiration for your own work. If you want to get fired up about content, identify real opportunity in the noise and enjoy some harmless American wise-cracking around the subject - this podcast may well float your boat. But if you haven't got time for the full hour - you could try Robert Rose's weekly 10 minute, That's a Wrap podcast, which always features one news item from the content world, one deep thought and one actionable marketing idea for you to takeaway. Both are good and both are recommended.
Just four suggestions here for podcasts to bring marketers up to speed with thinking about the art and science of content and a media publishing strategy. Now, the UK needs to step up and start offering the same.
Compared to Garyvee's sweary efforts, Rose and Pulizzi's podcast is like Plato's symposium. And they're a genuinely class act, offering real and actionable content strategy insights for marketers everywhere

https://contentmarketinginstitute.com/pnr-with-this-old-mark