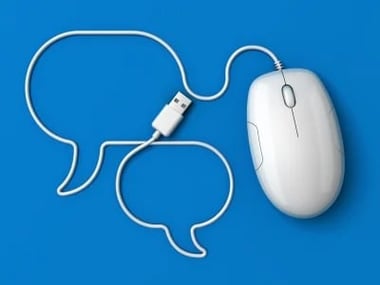 Want to take your business to the next level? Try tweeting about it. That's right, social media – or more accurately, social media management – could be the key to growing your business.
If you use sites like Facebook and Twitter to connect with friends and family, then you know how content can spread like wildfire. The same can happen to your business, but only if you make a concerted effort to include social media in your marketing strategy.
The Fiscal Times reports that there are 750 million users on Facebook and 100 million on Twitter, plus millions more on YouTube, LinkedIn, and Google+. Not only are those numbers expected to grow, but users are relying more on social media in their daily lives.So social media is growing fast, and marketers are starting to see the value for their own businesses. In fact, 75% of marketers plan to increase social media marketing spend in 2012, because they see it as an effective way to reach customers.
What are marketers getting out of social media? Here are a few things:
Visibility: With so many people using social media, it's the most effective way to introduce people to your business. If even a small fraction of users find your page, you'll still reach an audience of thousands.
Word of Mouth: Sharing is the essence of social media. One person shares your information with all their contacts, who share it with their contacts, and before you know it, you have a whole new customer base.
Customer Engagement: Social media is a great way to enable people to talk to you and about you. People use social media to ask about products and raise concerns about them, or as a forum to share their experiences with other users. Either way, you learn how people feel about your business – and what you can do to keep them as customers.
In other words, if you're not using social media for marketing, you aren't reaching as many customers as you could. But to put an effective social media management plan in place, you need to follow these three steps.

1. Use it regularly
Social media isn't very effective when it's only used from time to time. It has to be used constantly and consistently. Post updates on Facebook, send tweets on Twitter, and add videos to YouTube to keep content fresh and keep your business on your followers' minds.

2. Use it everywhere
If you were placing an ad or promoting a sale, you wouldn't focus on only one paper, would you? So why do it on only one social media site? When you have something to say, make sure it goes across all your social media platforms. You'll reach more people, and for those users on more than one site, you'll reach them over and over.

3. Use it to connect
Social media isn't like traditional advertising – you're talking to customers, not at them. So encourage them to talk back. Invite feedback on new products. Ask them to share their experiences as customers. Create user forums, guest books, and other ways for customers to get in touch with you - and to talk about your business.
People are already flocking to social media, so it makes sense that it should be part of your marketing plan. But consistent social media management can turn an effective marketing channel into a successful marketing tool.