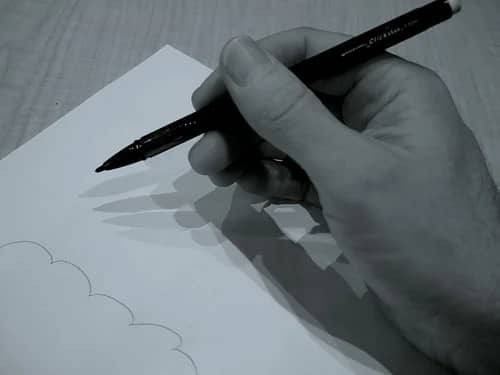 If you are running an SME in the UK today you can't have failed to notice the growing importance of blogging, as part of your online presence. Indeed, the reach and impact of business blogs is expanding all the time as potential customers look to source interesting, educative or entertaining insights into their industry sector. According to Hubspot's very latest analysis of the State of Inbound Marketing 2013, for example, almost 40% of European marketers reported acquiring customer leads directly from their company blog.
But, where to start? One thing to do, first off, is to look at who else in your industry is blogging; read what they are saying, and look at whether they are being listened to, shared, etc. If your sector is already very crowded with businesses talking about the same sorts of things, then maybe blogging is not the channel to consider for you. However, if it seems that your competitors aren't yet blogging – i.e. that there isn't a great deal of noise in your specific field – then perhaps there is an opportunity to lead the charge in this dynamic area of content writing, to gain a new online audience and to steer the conversation in your field.
So, if you've identified the opportunity, and you love the concept of attracting new people through producing useful, informative and engaging content, the next step is to think about who will actually do the writing for you.
And here's the potential stumbling block – someone has to write this good stuff. Finding a good writer or writing team is often easier said than done – let's look at what options you might want to consider.
Employ blog writers from within
Of course it's a blindingly obvious thing to say: the people that know most about your business, about your customers, and the issues that you can resolve for them, are those working in your company. But, who in your organisation has got the time/inclination to generate all this content? Inbound marketing master, Marcus Sheridan points out in his useful post (entitled "How to Turn Your Company into a Content Creation Machine") the answer to this question should be everyone!
Take an introspective look at the writing talent you already have in-house. You are likely to have natural writers in your Comms or Marketing teams, but think too of those teams that are directly customer facing – engineers, sales, technicians, account managers – they could be a really valuable resource for generating great content. Why? Well, they regularly meet with customers, solve their problems and answer questions; they get to understand (in-depth) what clients like and dislike about your service or solution, what pain your product solves, the list goes on…
Give people from these different departments a regular slot on your blog – it can be a great motivator (who doesn't like to see their name up in lights, right?) plus, they are sure to have great insight into and experience of the type of topics that will be of real interest and value to your buyers.
Hire an external blog writer
If identifying internal writing resource looks like it might be a challenge, you might want to outsource the work, and engage a freelance blog writer. You can cherry pick a writer that has specific industry experience or a proven track record in B2B content writing. Seek out examples of a writer's previous work and/or testimonials from satisfied clients. And then, consider how and when you will utilise their services to contribute to your blog.
Plenty of freelance writers advertise their services independently, and are easy to find online – alternatively, if your inbox is anything like mine, you may be already inundated with offers from the less scrupulous of these!
Otherwise, you can find blog writers by using copywriting portals, such as Copify (for UK writers) and Zerys (primarily for writers from the US), which offer you the opportunity to source various writers in your chosen field and commission work from them. The portals operate on a bidding system essentially, whereby you post your job and invite writers to bid to work on your project. You can then view details of the bidding writers' areas of expertise, and browse their portfolios to see what writing experience they have. The only commitment you have as their "employer" is to pay them on satisfactory delivery of the work.
A good number of businesses hire their writing contractors in this way, and it can be a useful way to arrange regular content delivery, when you find a writer whose style and skills fit well with your company's needs.
It's all in the brief
In all cases, the secret to getting the quality of writing that your B2B blog needs, and deserves, is all in the brief. A strong, detailed brief will ensure that your blog writers (whether internal or external) have a clear idea of the tone, style and direction required of their writing; of the persona/audience that their writing is intended to reach; of the background research required so that they have a full grasp of the context within which they are writing; and of other content/thought leaders to be referenced in their piece, and how this should be done appropriately. Naturally, as your writers evolve and they become more familiar with writing for the blog, some of these elements will become second-nature in their writing for you.
So, if blogging is the right choice for your business, then choose the right writers (and brief them well) to make that blog a success.
Image by lowjumpingfrog