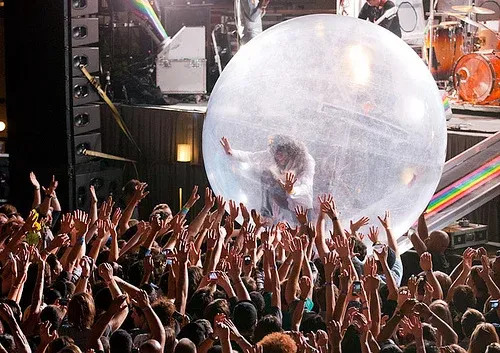 B2B public relations used to be a relatively simple practice. A PR team issued press releases, pitched stories to the right editors, and trained business leaders to look good and stay on message.

Back then, the media managed the channels. Now, the marketplace has all the control.
In this era of social media, you need to look beyond traditional B2B PR and develop your own digital PR strategies to ensure maximum brand exposure.

Today's connected B2B PR professional has to learn the importance of the intersection between digital PR, search engine optimisation (SEO) and B2B social media. It isn't enough simply to write a daily brief and hobnob with the media. You have to combine traditional PR skills with technical expertise and an understanding that you now have direct access to your audience like never before.

Social media is transforming the way we communicate. It isn't going away anytime soon so you need to learn how to work with it rather than try to pretend it doesn't change things. Here are some ways to do it.
Develop a B2B PR Strategy - for Your Audience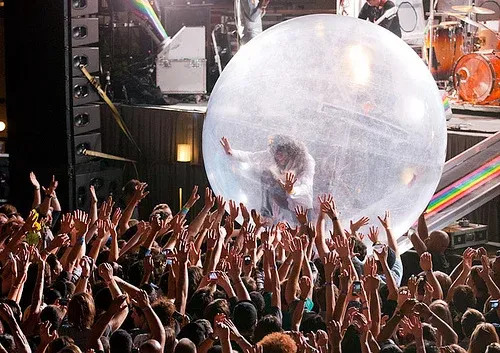 Before social media, PR specialists crafted targeted messages and hoped the media would pass them on to their target audiences. Nowadays, your audience is in control, choosing their information sources based on their interests, not the other way around. Keep this in mind as you develop your public relations strategy.

The fundamentals are still the same: select your audience and craft a message that resonates with them. But your audience is now the public directly, not the media. In fact, it's not unusual for a story to gain attention online first and then get picked up by mainstream media. This is to your advantage, because you can now build your audience and then get media coverage, not the other way around.One of the best ways to reach your audience these days is to connect with bloggers who are influential with your target audience. Popular bloggers already have the attention of your audience and can help get your content, and therefore your company, seen more widely.
Optimise Your Content

B2B PR in the digital age isn't about impressing editors; it's about impressing your target audience and the first step in that is catching their eye. Your messages are competing with millions of similar messages for your audience's attention. So, when creating headlines and content make sure to include keywords and phrases your company is trying to be visible for.

Keywords will help your content rank higher in search engines; they'll also catch the attention of RSS news filters not to mention journalists, editors and bloggers searching specifically for that subject matter. Instead of hoping a middleman finds your message newsworthy, SEO allows your audiences to decide for themselves.

Practice the Art of "Newsjacking"

Yes, it's what it sounds like; injecting your ideas or angles into breaking news, in real-time, in order to generate media coverage. Some people are big advocates of this as a technique, but you must be careful; it can seem overly opportunistic or even crass if handled badly.

The news cycle is both quick and short, so you always have to keep your eyes open for breaking news. If it relates directly to your industry, it's easy to tie it to your business and your customers' needs. But even general news stories can be spun to your advantage. For instance, a tech company can turn a story about a neighborhood robbery into an article about security technology.

Monitor and Measure Your Efforts

Before web analytics and social media monitoring tools came along, B2B PR was measured by how many media mentions your business got, but it was much harder to gauge the public's reaction to it. Thanks to new tools, you can now quantify your efforts and the effect on your business.

Website traffic has become an important benchmark, so keep your website in mind as you develop your PR strategy. Measure how many people click and read your articles, how many media outlets have read or downloaded your press releases, and how many people are responding to your news. Also, measure the cost of these efforts - you don't want your PR efforts to lose money.
Knowing what others are saying about your industry, company and brand are essential in B2B PR. Monitor your online sources as well as the social networks regularly for mentions about you or discussions about things that are important to your company. This will give you an opportunity to join in, respond, or craft new messages that resonate with what's important to your audience.
Initiate and Manage Online Discussion
Like all other forms of business communication, B2B PR is no longer one-sided; thanks to social media, your audience expects (or even demands) a chance to respond to your messages. From now on, all your campaigns must be developed with their interests (not yours) in mind.

This is especially useful when negative stories about your business gain traction online. The longer you ignore these stories, the worse the damage, so respond immediately. Address customer complaints on the forums on which you find them, and adapt all your traditional crisis management strategies to digital.

Like other promotional practices, PR has had to adapt to the online world and become keyword-optimised, real-time and interactive. Add these elements to your PR strategy and your business will succeed in social media and elsewhere.
Image by: The Cosmopolitan of Las Vegas