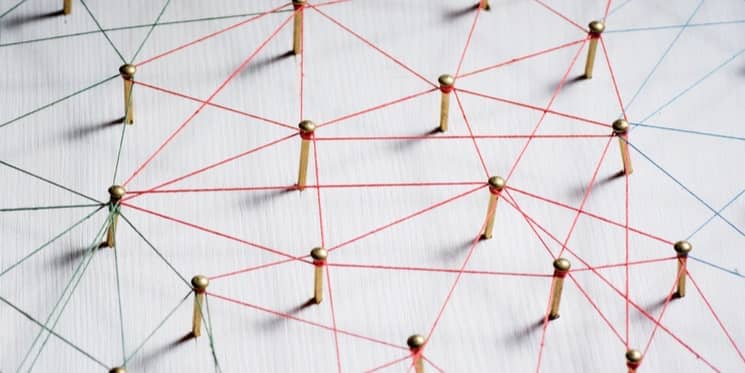 SEO can be a tricky discipline to master. It's continually evolving, and what works for one business could have the opposite effect on another.
"Build content for algorithms, but also for people."
"Make sure you use keywords, but not too many!"
Alt-tags, metadata and topic clusters - it can be a minefield.
And then, there's the on-page, off-page conundrum. What's the difference? And what should you be doing to make sure you have both of these covered?
Good SEO expands your online visibility and improves your positioning on commercial search engines. So it's one marketing discipline worth perfecting.
By the time you've read this post, we hope you'll have a clearer idea of how to perfect both on-page and off-page to maximise your SEO strategy.
So let's look at what each means, the components of each, and why they are so important.
On-Page SEO
On-page SEO refers to what's happening on your site. These are the elements you have control over.
On-page SEO components include:
Keywords
Despite speculation around the redundancy of keywords in a new age of search behaviour, they are still very much central to a good SEO strategy. Targeting keywords and naturally weaving them into your content helps you answer visitors' questions. By providing solutions and answers with your content, users are more likely to find your site valuable which will ultimately improve your reputation with search engines.
Meta-description
Meta-descriptions are the few characters of preview text you see on SERPs, or when sharing a link preview on social media. Whilse there's not a lot to play with here, it's important to get it right. It should describe the content of your page in a quick snippet of information that is also mindful of keywords. The trick is to keep this under 300 characters, to stop the text from breaking off mid-sentence.
Headings
Headings - or H1s as they're commonly known - are the largest pieces of text on your page. You should aim to include keywords in these since algorithms tend to pay more attention to them.
URL
Again, URLs should also contain your target keyword. But only use this method going forward. If you attempt to go back and change historic URLs, you should be prepared to redirect these URLs.
Internal links
Is there other content on your site that can support this content? You should always be looking for opportunities to link internally to other locations within your site. Driving the user deeper into your site is an excellent tactic for keeping visitors engaged longer, proving to Google that you are a valuable and authoritative source. Internal linking also makes it easier for Google's spiders to crawl your site.
Page loading speed
The attention span of modern internet user is lessening. Studies prove that users will abandon slow loading pages in less than five seconds. If users keep bouncing and moving to competitor domains, it could be extremely harmful to your SEO efforts, as Google will inevitably deem your content poor quality.
Google aims is to help users find the best, most relevant content as quickly as possible, so it's in your best interests to get that page loading pronto.
Why is on-page SEO important?
On-page SEO is centred around getting your content seen. To help Google match your content to the searcher's query, you should be doing everything you can to perfect each component of your on-page SEO.
On-page SEO is crucial because it helps you get found by targeted visitors, and conversely, helps targeted visitors find you, and as a result, brings more high quality, organic traffic to your site.
Off-Page SEO
Off-page SEO refers to the overall quality of your site and how valuable it is. You can measure this by analysing a number of factors, but primarily, your domain authority. To get an idea of this, paste in your URL here.
The reason for this is that Google's mission is to provide its users with the best experience, which is why you should aim to deliver the best quality content, alongside the best user experience. This is achieved by using the following:
Valuable content
Does your content provide value that satisfies the searcher's intent? If Google recognises your content as high value and visitors are engaging with and even promoting it, Google will consider you as a helpful source and will therefore, offer your solution to more searchers, resulting in - yep, you got it, higher rankings.
Evergreen content
Evergreen content isn't essential to off-page SEO, but it can be helpful. Its sustainability means it has a higher chance of garnering more visits over time, and in turn, providing more value. Moz recommends you experiment with content types during your off-page SEO strategy, and the longevity of your content is something to consider.
Link building and influencer outreach
Search engine bots crawl the internet to find links pointing back to your page and indexes them. The algorithms then decide how to position these, and backlinks have an influence over this. If you can acquire high-quality links from other relevant, and authoritative sources in your industry, you improve your own authority. Influencer outreach is one way of doing this. Reaching out to throught leaders and influencers in your field can be an effective way to gain backlinks from high ranking, high-quality domains that are trusted by your targeted visitors.
Social media marketing
Social media marketing is as much a part of your off-page SEO as it is your link building strategy. By having a strong social media presence, you can promote and share content from your site as well as interact and engage with customers.
Guest blogging
By using guest blogging as a part of your strategy, you increase brand exposure as well as gaining valuable backlinks. Contributing to other sites gives you have the opportunity to link back to other relevant content within your site. But beware. There's a fine line between overdoing this, leading your content to appear 'spammy'.
Networking
Interacting with the blogging community and reaching out to bloggers you admire is an excellent way to build your reputation and in turn, your profile of high-quality links.
But be wary of commenting for the sake of commenting. Consider how you are connecting with others by leaving comments about how useful you found their content, and how you will implement their ideas. It takes time to build trust and respect, but with perseverance, this technique will naturally send more traffic towards your domain. But remember, this is not an opportunity for self-promotion, it is a chance to integrate yourself into a reputable community.
Why is off-page SEO important?
Off-page SEO goes deeper than just links. It's a reflection of how much others trust and value your site, and it has a considerable influence in getting your audience to choose you over competitors.
An effective off-page SEO strategy affords a website heightened authority and relevance, and according to Moz, this can carry more than 50% of your ranking weight.
But, you should always aim to follow best practices and steer clear of unscrupulous techniques because blacklisting and blocking have a hugely detrimental impact on off-page SEO ranking opportunity.
One thing is for certain - there is no shortcut to an effective SEO strategy.
It's the result of consistent hard work and effort, through creating high-quality content, and the best user experience possible. Google considers many factors in its quest to sift through the infinite amount of online content. By ensuring each of the components listed above is optimised to the best of your ability, you should be well on your way to achieving a higher authority in the eyes of search engines.