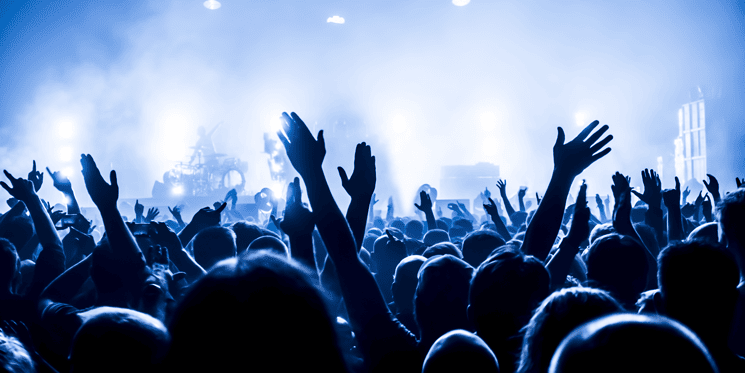 Most professional services companies know that the best way to get more business is to get their best people in front of prospects – face to face. In such a situation, their expertise, knowledge and consultancy skills will go a long way towards making the sale. This is why networking events work so well for professional services – prospects can talk to your best people, and the benefits of a mutual relationship become obvious.
Unfortunately, you only have so many best people, and their time is in demand; the number of profitable networking events is usually small, and events require a physical presence that takes time out of the office.
Furthermore, time pressures on executives, managers and buyers have massively increased to the point where they are often unable or unwilling to spare the time for networking events, on travel, day-long conferences and so on.
And lastly, buying habits have changed. These potential buyers of your services all prefer to do their research online – without any sales pressure, and in their own time. With modern social media and communications, it's easy for them to ask their peers for recommendations too – which will inevitably be more independent than a vendor would be. This all means that they will start the buying process already well-informed and with a good idea of exactly the service they want to buy, and more often than not, who they want to buy it from.
All these factors severely limit your opportunities for face to face meets and therefore your best chance to make a sale. If only you could clone your best people, or to somehow get them in front of more prospects? And to do it earlier in the process, while they are still researching solutions?
This is where content marketing comes into its own, and why it is so successful for professional services companies. By publishing blogs written by your best people, by engaging on social media, by distributing eBooks, white papers and the like, you can create much greater impact – encapsulating the skills and knowledge of your experts and broadcasting it far and wide.
And it's here that you may need a little help. You may be comfortable with a little bit of blogging and occasional posts on social media; but other content like podcasts, videos, eBooks and case studies will need resources and skills you are unlikely to have.
It can also be difficult to develop a content marketing strategy from scratch when you have had no previous experience in this area. Being found is crucial to any modern marketing plan – so an interactive, search-engine-friendly website is mandatory. And last, but by no means least, it can be difficult to extract knowledge from experts in such a way that you can use the results.
So, once you have accepted that content marketing is the key to getting your best people in front of more prospects, you will want to look at working with an inbound agency that understand content and have all the appropriate resources to help you on your inbound journey.
Here are just some of the way an inbound agency can help you with your professional services marketing.
Helping you to define an effective strategy
With their focus and experience in inbound, an agency can help you formulate your content strategy. They can look at your objectives, your current service offerings, your aims and objectives and then frame a strategy that hinges around buyer personas and workflows to deliver the right content at the right time.
Evaluating and optimising your website
An agency can assess your current website and then, if necessary, build or rebuild; to ensure that it is responsive, interactive and SEO friendly. It will be developed according to the content strategy to include landing and offer pages that will generate visits and capture leads. All this needs to occur within a short space of time and without disrupting existing business.
Content marketing systems
Developing and monitoring content is enabled by systems such as HubSpot, and an agency can help you install and use these, setting them up for you and providing training and support for users. They can monitor the system and suggest improvements and refinements to your content marketing as time goes on.
Extracting the knowledge
As we've seen, a significant issue for professional services is how to get the most value out of the knowledge and expertise of the best people in the company. How to capture that and then create highly valuable content from it. The key to getting your experts "in front of" prospects.
Inbound agencies have key personnel with professional writing and interviewing skills – they are adept at interviewing experts and turning the results into high-value content, whether that be blog posts, product overviews, white papers or eBooks. These last two can become long lasting "evergreen" content that attracts prospects and wins business, time and time again.
Creating professional content
Publishing skills are at the heart of inbound – so a good inbound agency can produce podcasts, webcasts, videos, live streaming and other forms of high impact content, utilising their skills and equipment and bringing out the knowledge and personality of your experts.
For more involved content like eBooks, an inbound agency can design, research, write and produce the whole project – something most companies would struggle to do internally.
Support through training and mentoring
Most companies have a number of experts – potential content creators – with a wide range of abilities as far as writing or presenting are concerned. Some may have been blogging for a while, whereas others have yet to write their first post. Similarly, with social media – they may be active on social media, or inexperienced. A planned programme of targeted training and mentoring can help all your potential content creators build up their skills and confidence so that they can usefully contribute to the content marketing schedule.
Content marketing is now the predominant way of marketing professional services. Carried out professionally and with sufficient resources, it can amplify the reach of your best people – almost as if they were in the same room as the prospect/buyer throughout every step of their buyer's journey. Just as your clients will consult you as experts in your field, you need to make sure you are doing the same with content marketing and making the best use of an inbound agency partner.