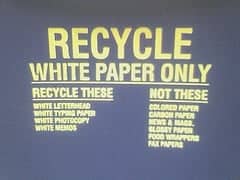 Recent updates to search engine algorithms, such as Google's Panda release, have led many writers to believe that their content is a one-shot affair that can only be used once. However, this is not strictly true - re-purposed writing can be used again and again when done carefully. Here are ten ideas to convert your blog post into another useful marketing device.

Press release
Just completed a blog post about a new product/service/achievement? Turn the blog post into a press release and pitch the story at one of your industry publications or commentators. A press release can also be submitted to an online distribution site, providing valuable backlinks to your website.
White paper
With some additional research, quote gathering and a little more content writing, a blog post can be turned into a whitepaper. The whitepaper can then be offered to website visitors in return for signing up to an email list, or made available for free.
Newsletter content
Whether distributed by email or standard post, the humble company newsletter remains a powerful tool for communicating with customers. Generating content for newsletters is often time consuming and tricky, but by repurposing a blog post, the work required can be reduced considerably.
LinkedIn forum topic
If your company maintains a page or group on LinkedIn, you can use a blog post as a discussion starter. Create a précis of the article and invite comment from your followers.
Manual
If your product needs a manual, explanatory blog posts can be compiled into a manual. Printed or online, a manual is a valuable addition for your customers.
eBook
Rewritten blog posts on a specific topic can be quickly and easily repackaged into an ebook. Ebooks can be distributed via major online distribution points, such as iTunes, and can, with the right content, provide a revenue stream using content which has already been written.
Social Media leaders
"Soundbites" cut from blog posts can be used to create curiosity-piquing headlines - perfect for use on Twitter as a way to generate additional website traffic. Facebook and Google+ allow for longer, blog-like posts, so with a quick re-write the content can be used again, creating yet more backlinks to your company website.
Guest posts
Guest blog posts have long been recognized as a good way to create an image of expertise by sharing knowledge. Rather than creating something completely new, it is perfectly acceptable to rewrite an existing article of your own.
Sales pitch/brochure
If a topic has appeared on your company blog, it is important enough to share elsewhere. Why not include pertinent articles as part of your sales materials by adding it to a brochure, or referencing it in your written sales pitches.
Wikipedia entry
Although Wikipedia prevents companies from promoting themselves on their site, general information can be added or amended. Previous blog posts can be collated into a new entry or used to update existing ones with more detail. Do not forget to add a reference back your own site in the process!
There you have it - ten ways to recycle each of your blog posts, increasing the return on your investment. Have I missed anything? What ways do you use to re-purpose your content?