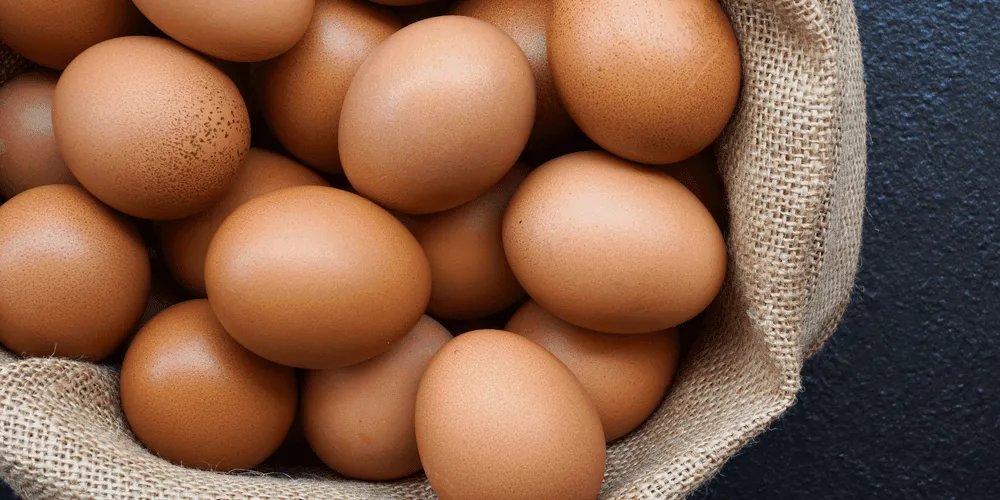 "Go to Work on an Egg" said legendary comedian Tony Hancock in a series of adverts for the British Egg Marketing Board in 1965.
I thought of this iconic British advertising campaign when I read the news about the world's most popular Instagram post, a stock image of an egg with a CTA attached which has just knocked Kylie Jenner's effort off the top spot.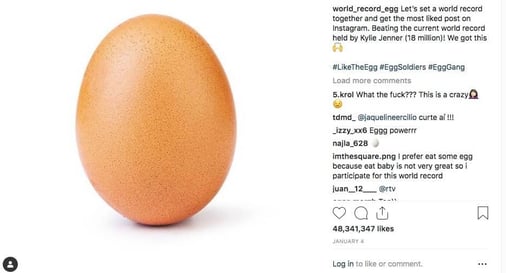 The Hancock egg campaign (watch this vintage ad - IT'S GREAT) reportedly cost £12 million to make. That's a lot of cash, even now.

It was filmed by celebrated director Len Fulford and the famous slogan itself was crafted by award winning novelist Fay Weldon. Don't forget, this was the age of literary luminaries doing great things in the adverstising industry. Fun fact: persecuted novelist Salman Rushdie, was responsible for the 'Naughty But Nice' campaign which sold cream cakes in the early 1980s.

It's true that 'Go to Work on An Egg' is a classic of the advertisers craft, a line that still lives on in the national consciousness (right, kids?).

But these days, it seems, if you want everyone to talk about eggs you don't need 12 million quid a well crafted script and a much loved comedian.

You just need Shutterstock, an Instagram account and a bit of imagination.

Now, I'm not saying that the Instagram Egg is the work of some enterprising farmer.

But with 48.1 million likes and counting, that post has probably already sold more eggs than Hancock ever did.

It just goes to show, you don't need to shell out for influence and eyeballs anymore.

I just hope the Egg Marketing Board are taking notes...