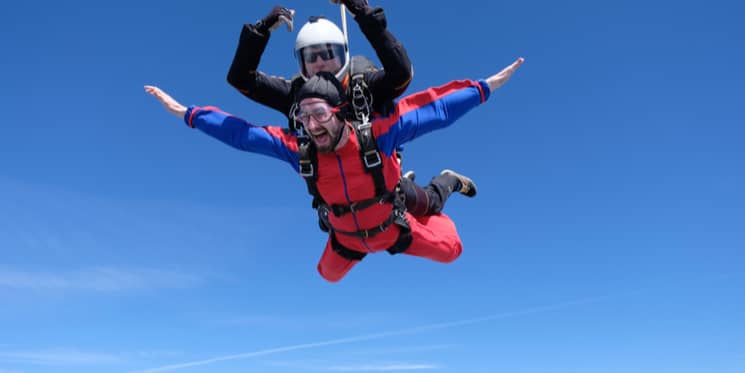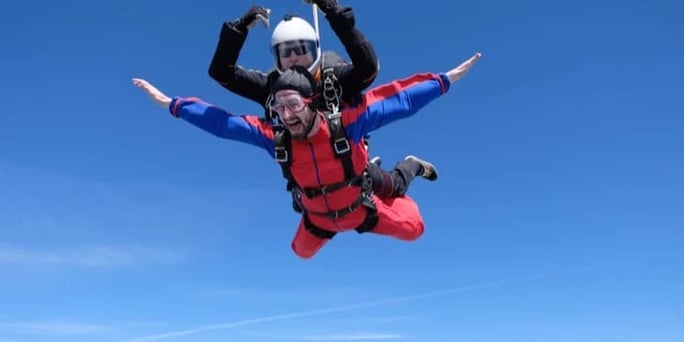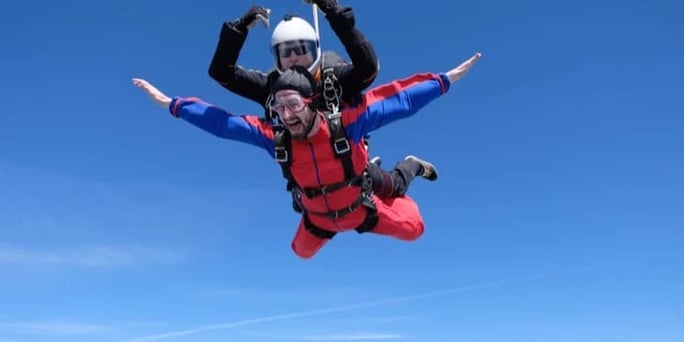 Following on from my commentary of Brian Halligan's keynote presentation at Inbound 2019, let's reflect on key insights from fellow Hubspot co-founder Dharmesh Shah's presentation.
Dharmesh took a very different focus: 5 business fears you need to over come to grow bolder and better.
He started off his keynote with some light-hearted anecdotes introducing us to his biggest fears: low phone battery, eye contact and water. He went on to explain that while we all have fears, it's overcoming them that defines our business' future. Which, according to Dharmesh, is more important than ever.
Dharmesh talks about the 5 fears both he and co-founder Brian Halligan needed to overcome in order to grow bolder and better, resulting in the renowned, international success of the HubSpot platform and brand.
1. Fear of commitment
When HubSpot was first formed, the co-founders couldn't decide who their target audience was. They simply couldn't commit to a decision.
Dharmesh reflects on how detrimental this inability to commit could've been. Without a focus, it would've been harder to streamline their services and almost impossible to delight their customers.
A fear of commitment coincides with a fear of decisions, which could stem from a lack of confidence. Becoming bolder and owning your decision-making skills is an integral business skill that will allow you to narrow your focus, making it easier to grow, and easier to delight.
As Dharmesh concludes: "A lack of delighted customers isn't the quickest way to kill growth, but it's the most reliable."
2. Fear of differences
Dharmesh commented on the lack of diversity in the HubSpot business team during those early days: they were all men, they were all MBA students, all business grads, and had little to no diversity within their team.
Lack of diversity within a team can impede a company's ability to serve a wider customer base. Without internal knowledge and understanding of differences in the wants and needs of your customers, how can you implement a diverse approach that is agile and sustainable?
The best time to focus on diversity is at the beginning - the next best time is now, says Dharmesh.
There are overwhelming statistics that show the success of diverse teams. With a diverse team you're better equipped to understand the dynamics of new audiences.
The problem is that many companies get so caught up in hiring for culture that they're not hiring for diversity. Focusing so little on diversity during those earlier days, Dharmesh admits, is one of HubSpot's biggest mistakes.
3. Fear of change
When you've spent so long building up your business and things are finally starting to level out, the idea of changing anything can feel like insanity.
You might be concerned that if you change the way you're doing things your successes will slip away and you'll revert back to your struggles. But this couldn't be further from the truth. Dharmesh declares that the two top priorities for the year should be delivering value to customers and investing in employees.
Interestingly, 'remote' is the 2nd most searched for keyword on the 'Careers' section of their website. HubSpot have responded to this trend by offering company-wide flexible working options and employing over 200 full-time remote employees. This has put the business in a position where they can access - and retain - a larger pool of talent.
What we fear = change.
What we should fear = stagnation.
4. Fear of disappointing
When you change the way you've always done things, it's impossible not to upset a few people. But Dharmesh promotes the belief that to better serve the many, you sometimes have to make changes that will disappoint the few.
Dharmesh explains that by trying to please everyone, introducing tonnes of new products and services to satisfy the requests of every retailer and customer, you risk losing profit as well as customer satisfaction.
Deciding early on what your criteria is, and sticking with it, will help you to streamline and cut your product line.
By having too many products and services, your customers will become paralysed by choice. We love the freedom of choice but we hate the complexity of choosing.
Ultimately, by trying to please the masses you risk spreading yourself too thin, and as a consequence, failing to delight many at all.
5. Fear of inferiority
Insecurity plagues even the most successful business leaders. Are we good enough? Are we going to lose customers to our competitors?
This fear of inferiority - at its very worst - can lead some to take unscrupulous measures to get ahead, either by making poor decisions or deceiving prospects. In other words, a fear of inferiority can be extremely dangerous.
There will always be competition, but in the face of challenges and insecurity you should always endeavour to maintain trust and integrity. Deliver the best experience, the best product, or the best service.
As Dharmesh puts it, you need to deliver what your customers want and expect. So take the oath: "we will deliver the experience, the whole experience and nothing but the experience."
In 2019, it's no longer about what you do, but how you do it. With a focus on employee satisfaction and customer experience, both Brian's and Dharmesh's keynotes included similar veins of wisdom.
Customer behaviour will always inform our strategies, but customer behaviour is changing every day and businesses must be as adaptable and agile as their customers.
So start by trying to identify any of these 5 fears across your business and work to eliminate them as soon as possible. When you can finally face your fears - that's when the magic happens.