"Casanova: a man notorious for seducing women" (Oxford Dictionaries).
Lover of more than 130 women, fierce intellectual and jailbreaker: that was Giacomo Girolamo Casanova, the infamous 18th-century figure of both history and fantasy.
Despite his vast achievements and talents - writer, astrologer, spy and mathematician are just a few ways to describe him - Casanova is best known for his sexual escapades, with his name often used as a synonym for a womaniser. The Venetian lothario wasn't classically handsome, but he used particular tactics to attract and seduce women.
Writing for The Independent, Mark Wilson says of Casanova: "His technique? Discover a lady in trouble; be attentive; extricate her from her difficulty; bestow small gifts; use alluring words; make hay; get bored; exit stage left."
However, research has shown that Casanova did not simply use and abandon his lovers. He is said to have genuinely cared about the women he entered into relationships with - and both parties benefited from the liaison in some way.
But what does this have to do with inbound marketing? And how can it help to inform your inbound and content marketing strategy?
Well, as marketers we can learn something from Casanova's approach...
Winning hearts, minds and wallets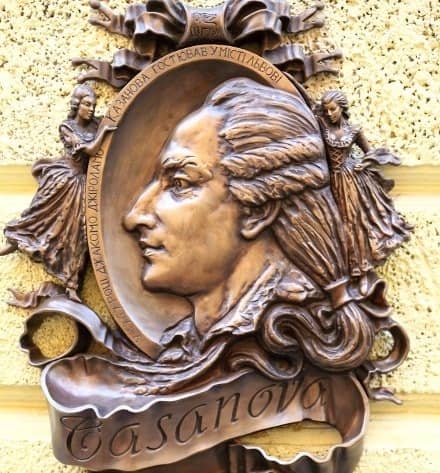 Here at Equinet, we have a new member joining our team in January. As part of her interview process, Justyna was asked to do a presentation on Paul Roetzer's book, "The Marketing Agency Blueprint", and to present her findings on inbound in a unique way.
One of the most compelling aspects of Justyna's presentation was when she drew a comparison between the seduction tactics Casanova employed and inbound marketing.
Justyna highlighted this quote from Roetzer: "The consumer is the true change catalyst.
"[…] Every trackable consumer action creates a data point. And every data point tells a piece of the customer's story. To win consumers' hearts, minds and wallets, marketers use technology to manage the data explosion, monitor and analyse behaviour, build more intelligent strategies, and create connected customer experiences."
In other words, the way people make purchases has changed. Today, people go online and undertake research before making a final decision to part with their money. Therefore, as marketers, we need to provide valuable and educative information about the products and services our target audience is looking for; we need to answer their questions and solve their problems; we need to create content.
And then we need to analyse how that content performs and use the results to inform our strategy and reach the people that matter to our business.
Now let's think about Casanova. He knew what women wanted. He listened to them; he made them feel desired - essentially, he offered them a personalised service. And so he won their hearts and minds - and, finally, something more valuable than their wallets.
Attract, convert, close, delight
HubSpot defines The Inbound Marketing Methodology as "the best way to turn strangers into customers and promoters of your business".
It consists of four stages:
Attract - entice strangers to your website; turn those strangers into regular visitors.
Convert - change those visitors into leads.
Close - make those leads customers.
Delight - keep those customers happy; make them promoters of your business.
Now, let's apply this same methodology to Casanova:
Attract - entice an attractive woman in difficulty.
Convert - resolve her difficulty and make that woman susceptible to your charms.
Close - embark on a love affair.
Delight - end the liaison.
The parallels are clear, but there's one problem - if Casanova left his lovers, didn't his actions fail to fulfil the "delight" criteria? In fact, having tired of a tryst, Casanova would often arrange for the former object of his affections to marry a good husband - "a husband in every way better than myself".
Furthermore, Casanova did not view women as objects: he valued intelligence as much as beauty and, while he looked for women in difficulty, he was careful not to take advantage of the truly vulnerable. Consent was key to all his relationships. Yes, in modern terms, his actions are hardly laudable but it's important to view them within the context of the time.
You may disagree with his life choices and question his morals but, love him or hate him, it seems safe to say that Casanova would have been a brilliant marketer. Ultimately, he understood what the women he sought to connect with wanted and desired - and he went out of his way to fulfil their needs and wishes.

Similarly, as marketers, we need to understand what makes our target audience tick. His scruples may not stand up to scrutiny - but it's hard to argue with Casanova's logic.