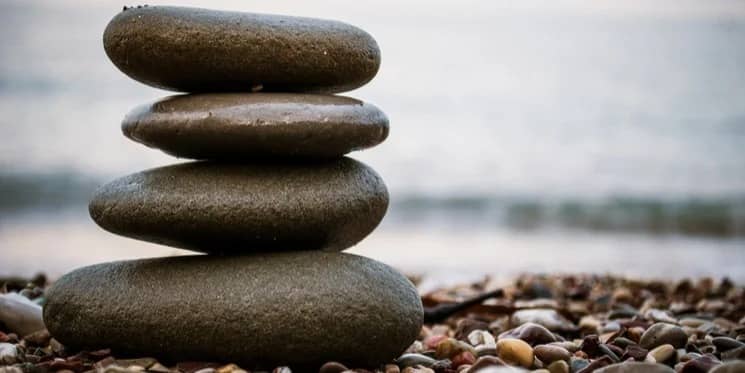 If you are working in Sales or Marketing for a growing business, you will undoubtedly be looking for practical tools to help you grow. Tools that can keep pace with your ever-changing business model and that help you streamline efficiencies in the way you market, sell and communicate with your customers.
However as your list of tools grow, the amount of time and attention they take grows. Your tool stack can become disjointed. Some of your tools may not integrate so you spend more time moving data around from one to another.
With HubSpot's marketing, sales, and CRM software, you can focus on generating leads and revenue and forget about managing a stack of scattered tools.
Here is how.
What is the HubSpot Growth Stack
The original HubSpot's Growth Stack consists of three layers: marketing, sales, and CRM software. It enables you to focus on generating leads and revenue and forget about managing a stack of scattered tools.
But, last year, recognising it is not enough to focus on customer acquisition to achieve business growth, HubSpot added Service Hub to the stack.
Service Hub helps businesses focus on their biggest untapped growth opportunity - existing customers.
Within the CRM you can now track your entire marketing and sales funnel from first website visit to closed deal and beyond. Your marketing and sales teams can share contacts, customer data, dashboards, reports, and pipelines in one place.
This makes you faster as a team and shows how marketing, sales, and each asset contributes to your bottom line.
The Foundation: Your CRM
The HubSpot CRM enables you to get an up-to-the-minute view of your entire sales funnel on a clean, visual dashboard.
When you start using HubSpot, you can import your existing contacts. But HubSpot goes way beyond names and job titles. Every interaction with a lead is stored in a tidy timeline, including calls, emails, meetings, documents and notes, along with any interactions with your website, such as which pages they have visited, or marketing emails they have opened.
You'll never need to dig through your email inbox or a messy spreadsheet to figure out where a relationship left off again.
And there is transparency across your teams. Both Sales and Marketing can see the prospect's history, making hand over from Marketing to Sales seamless. Plus, when the deal closes you have full visibility throughout their buyer's journey, closing the loop between Sales and Marketing.
The Second Layer: Sales
HubSpot has an array of tools built in that will help your Salespeople be more efficient, and close deals faster. In a prevous post I reviewed my top 5 HubSpot Sales tools. But here is a quick recap.
Meetings - The meetings tool integrates seamlessly with your Google or Office 365 calendar and enables prospects to book slots directly into your schedule at a mutually convenient time.
Snippets - This allows you to create short phrases (up to 500 characters) which you can then add to an email using a command key (such as #). These phrases could be your standard email greeting, or pricing information, for example. Each phrase is assigned its own shortcut key so you can ensure you use the right one.
Templates - Templates take snippets one step further and enable you to create complete templates for repetitive sales emails that you then personalise, optimise, and share with your team.
Sequences - HubSpot enables you to queue up a series of personalised email templates in a sequence that get delivered automatically so you can be prospecting while you are on the road.
Messages - HubSpot's version of Live Chat. With messages, you can speak directly with the most engaged prospects at the perfect time — when they're interested, on your website, are asking questions, and active in the buying process.
Third Layer - Marketing
Marketing is the largest sector of the Growth Stack and includes the most tools. The three key tools that can help you drive more sales are marketing automation, content creation and strategy and analytics.
Marketing Automation
Marketing automation allows you to nurture leads throughout the entire buying process, delivering highly-targeted, personalised messages that address their specific problems or business issues.
The Workflows tool enables you to create different paths for your leads to take to make the right decisions for their businesses at the right time.
Workflows use "if/then branching logic" to help you create a tailored journey for each lead dependent on their behaviour. For example, if you send someone an email, you can have that contact receive different content depending on if they clicked a link in the email or not.
You can also use workflows to automate your lead qualification, which makes sure no leads slip through the net. When a contact surpasses a certain lead score, you can trigger a workflow to set off a series of actions, such as sending an alert to Sales or sending an email offering the prospect a consultation.
Content Creation and Strategy
With the content creation tools (landing pages, website pages, and blogs) you can create the educational content your contacts need. We have written numerous blogs around content creation, so I will focus on content strategy here.
SEO has changed. Research shows that 64% of Google searches are now four words or more. It is no longer enough to focus on keywords. Users are asking longer more complex questions and expecting contextually accurate responses, dependent on their location and search history.
HubSpot's content strategy tool makes it easy to discover and ultimately own the topics that matter to you and your customers. It crawls your site and suggests topics based on relevance, competition, and popularity, and then helps you organise those topics into clusters of content that define and elevate your influence in search engines.
By creating pillar pages around these key topics you will rise to the top of search results for the subjects that matter most to your prospects.
Analytics
The HubSpot Analytics tool brings together website analytics and reporting features giving you access to all the information about what happens with your leads and customers in one place.
Here's a quick rundown of the reports you'll see on the dashboard:
Traffic Metrics. Total sessions, % new sessions, and % mobile sessions during your selected timeframe.
Sessions. The number of sessions over time, split out by new vs. returning sessions. Note that, in this case, we're talking about new sessions, not new visitors. In other words, what per cent of the engagements with your website come from people who've never been there before?
Engagement Metrics. Your website's bounce rate, average time on site, and pages per session.
Session Sources. Sessions over time, split out by original source (organic, paid, etc.).
Session Engagement Rates by Source. Bounce rate, average time on site, and pages per session, broken down by the original source.
New Visitors by Source. Traffic from new visitors, broken down by the original source.
Average Pages per Session by Source. How many pages visitors viewed in an average session, split out by original source.
Average Session Length by Source. The number of minutes and seconds spent on your website per session, broken down by the original source.
Bounce Rate by Source. Bounce rate --- the number of sessions with only one-page view divided by total number of sessions --- by original source.
Sessions by Device Type. The number of sessions broken by mobile vs. desktop.
Device Type Breakdown. Mobile vs. desktop, in pie chart form.
Session Country. The countries where your sessions originated, identified by IP address.
Having this detailed analysis at your fingertips enables you to tailor your efforts and design your site around your buyer's behaviour.
Service Hub
The HubSpot CRM, Sales and Marketing tools will help you generate more business. But, in the current climate, retaining business is becoming a greater challenge than ever before. Customers no longer tolerate poor customer service, robotic interaction or long waits on hold. They expect human interaction at a time and place that is convenient for them.
In response, HubSpot launched Service Hub, an all-in-one customer service system that changes the way growing businesses approach and deliver customer support.
The individual Service Hub tools are designed with the impatient, convenience-focused customer in mind.
Customers can get fast help via their preferred channel, and service teams are armed with the technology needed to efficiently manage it all.
Conversations – A universal inbox that unites messages across chat, email, and other channels to help team collaborate and enable customers to engage with companies however they want.
Tickets – A CRM object to track, record, and organize customer needs.
Automation – Platform-level automation that uses workflows to route Tickets and create a help desk alert.
Knowledge Base – A tool that helps you create simple well-structured help articles from templates that automatically index on Google search and a reporting dashboard.
Customer Feedback – A tool featuring guided survey creation, feedback collection, and audience insights analytics.
Reporting – A new service dashboard featuring reports on how your team is handling tickets, how customers are sharing feedback and the efficacy of your Knowledge Base.
The HubSpot Growth Stack means you can say goodbye to scatter software solutions and unite your marketing, sales and customer service team around one single platform. You will eliminate wasted time, convert more leads and turn your customers into promoters of your business.