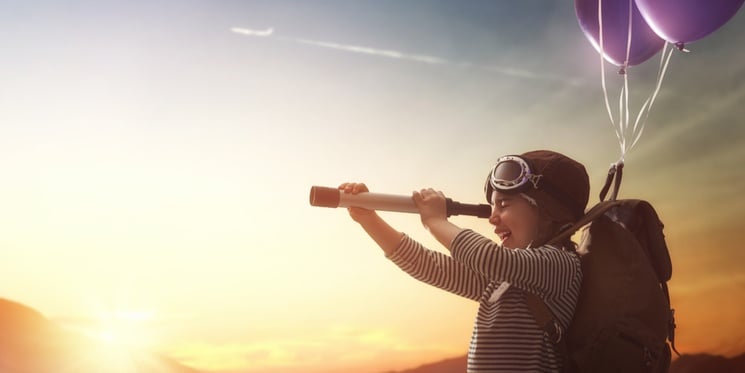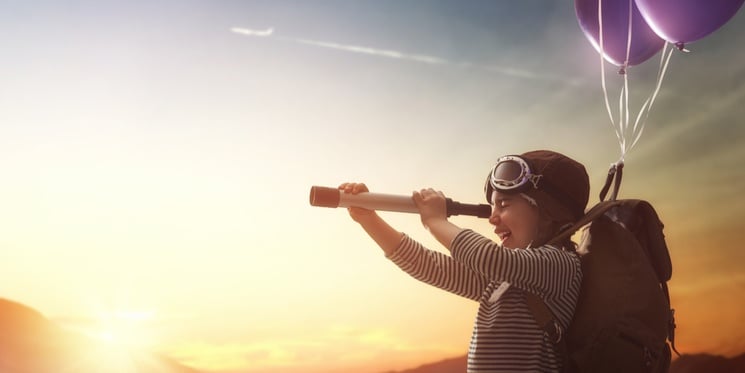 In B2B marketing, content is king. It helps a company to attract new prospects, create new leads, and convert them to customers.
However research by Forrester indicates that almost 9 in 10 B2B marketers (87 per cent) struggle to produce content that truly engages their target buyers.
The problem, is many marketers fail to match content with each stage of the B2B buyer journey.
The information and solutions your prospects are searching for will vary according to where they are in the buying cycle. So to maximise your opportunity for success, you need to target your potential buyers with the right content, at the right time.
Defining the B2B buyer journey
The buyer's journey, as defined by Hubspot, is "the process buyers go through to become aware of, evaluate, and purchase a new product or service."
Typically it involves three stages:
Awareness

(what do I need?): The buyer is expressing symptoms of a potential problem or opportunity, and becomes aware they have a need.
Consideration

(what are my options?): The buyer has identified their problem or opportunity, and starts reviewing their options, assessing which may best meet their needs.
Decision

(why should I buy now - from you?): The buyer narrows down their options for a new solution and comes to a final decision on the right solution for them.
Buyer personas play a vital role in helping you understand the buyer's journey. And if you understand their journey, you can create content that resonates with them at each stage.
Creating content that will resonate at each stage
Every piece of content you create should have a clear intent - to meet an anticipated or known need of your target buyer. Use your understanding of your buyer personas and the buyer's journey to create content that answers the specific needs and questions they have at each stage.
This way you will create content that works together effectively in a sequence to move your prospects through the sales funnel.
Awareness
At the awareness stage, your target buyer will be looking for high level, educational content, to help them identify and understand their problem. Identify a symptom affecting them, and create content that helps them get to the root of it.
Create blog posts helping them understand their pain - and make sure they are keyword optimised so your prospects find them organically. Share social media posts related to the pains or questions your buyers will have. Infographics, checklists, guides, videos, eBooks, whitepapers and reports with original research are also effective as they are easy to find and consume.
Don't worry about going overboard with multiple pieces of content - the purpose of awareness stage content is to attract people to your company. So the more content you have, the more chance you have of being found.
Consideration
At the consideration stage, create content that helps guide your prospects through their problem, and educates them on viable solutions. You want to start differentiating your company and solution from competitors at this stage. But, stick to helping them understand the pros and cons of solutions, rather than outwardly selling your own.
Blog posts, as well as more detailed content like whitepapers and eBooks are most effective. You should focus on comparing the features of benefits of your solution with those of competitors, without selling your services. Whitepapers are a great way of positioning your company as an authority in your industry. eBooks are less formal, with a more conversational format, but should be underpinned by research and robust propositions as to why one solution is better than another.
Also consider targeted email newsletters so you can drip feed your leads with further educational content to nudge them along the journey.
Decision
At the decision stage, your content should help your buyer make the most educated buying decision possible. From developing buyer personas you'll know what factors are most critical to their decision criteria, so you can create content that demonstrates how your company and solution is the best option. They may just need a final nudge!
The most effective types of content at this stage tend to be case studies, demo videos, client testimonials, and detailed literature on your product or service. In fact, research by DemandGen identifies case studies as the top content for buyers - 78 per cent access case studies when researching new solutions.
By defining the B2B buyer journey specific to your industry, you can really tailor your content to resonate with your audience. You'll be able to attract, and keep, the attention of your target buyers as they move through each stage of the buying cycle. So, when the time is right to purchase, they'll have trust and confidence in your brand and solution.