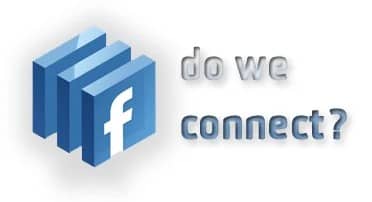 In line with increased consumer popularity, Facebook has worked hard to encourage businesses to get on board through the introduction of brand pages. New tools and features have been added to allow companies to reach new clients in the B2B sector and gain a proper handle on their social media management efforts.
Creating a Facebook fan page is not necessarily difficult, encouraging social interaction and post visibility however is. Getting the right mix of content is essential – here are some tips to get your fan page noticed:
Visuals are important
Success of picture sharing networks has shown that videos and photographs are a great way to catch the attention of fan page visitors and to encourage engagement. Research conducted by Kelvin Newman, a creative director at a social media agency, for Econsultancy has shown that Facebook's own PageRank algorithm also favours visual content when propagating content.
EdgeRank is used by Facebook to redistribute content which is calculated to display engaging content to page followers whilst simultaneously preventing that which is not deemed 'interesting' from cluttering user's timelines. A successful social media management campaign built around Facebook must therefore allow for graphical content.
Encourage interactivity
Social media is a two-way communication medium and as such must encourage interactivity. Facebook provide tools to fan page users, particularly polls, which by definition require a response. Although the questions posed by polls can often be frivolous, careful planning will allow you to gain in depth insights from your fans which will further inform your social media management efforts. You can encourage suitable trained staff to become part of the process and add a human touch to the feed – generating a 'real' conversation.
Polls and other medium which demand a response from the user provide useful content which can then be put to other uses. Metrics provide an excellent basis for white papers and reports which can then be used in other promotional activities such as producing and publishing press releases. Fan feedback also provides valuable information for making informed business strategy decisions.
Link for success
Facebook allows for easy sharing of links which is one of the cornerstones of any social media management toolkit. Whenever a new blog post is created on your company site, ensure a link to it is published on your Facebook fan page. Try and encourage user interaction by posing a question based on the blog content – feedback will help raise the profile of your fan page and your blog, both of which should result in increased buyer interest.
However, links on your fan pages should not be restricted to those which are simply self –serving. Best practice advice from any social media agency dictates that one must add value to a relationship with consumers. As a result the Facebook fan page is not simply an alternative storefront, but a place at which business and consumer meet to trade ideas. Post links to articles and blog posts which you believe will be of interest to your fans – again, encourage them to leave feedback on the linked content to keep the conversation going.
Image by: MrTopf