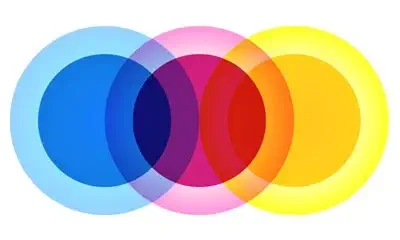 B2B SEO strategies have gone through a lot of change in the past year. From algorithm updates, such as Penguin and Panda, to new search engine restrictions regarding over-optimisation and spam links, methods for getting top rankings in search engines have moved forward. The recent power of sharing – through social media – has had a significant effect on search, and search engine companies' advice to get the best rankings has changed as crawl tactics get smarter. Companies at all levels have to change tactics and best practice to ensure their websites are set up for winning SEO.
Whether or not your website's traffic flow has been affected by these updates, it's important to understand what they entail, why they came about and how you can compensate for them by using social media marketing, particularly as Google's heightened focus on web spam is very likely to result in similar future updates.
The Google Penguin update sought to minimise the SEO impact of the following web marketing elements:
Low-quality and manufactured website back-links
On-page over-optimisation
'Black hat' (illicit) SEO techniques
The key concern to those of you using social networking platforms to promote your websites should be the first item – artificially created back-links; instead you should be looking to build natural back-links. So what can you do to make this happen? Social Media Examiner suggests that adapting your social media marketing by using the following techniques should go a good way to improving your website's SEO:
1. Use social networks to generate strong content ideas

Instead of building manufactured back-links (as was common in past SEO best practice), aim to acquire links in a natural way. The key to achieving this is to publish high-quality content that people naturally want to share on social media networks.
Social networking sites are a good place to find ideas for future content marketing pieces. You could enter a series of prompts into Twitter's search bar to uncover the topics your community has shown interest in, for example: "How do I SEO?" will show you a range of related SEO topics. Generate further ideas by entering any of the following prompts into a Twitter search:
"How to" + industry keyword / "Why is" + industry keyword / "Question" + industry keyword. Beware of search results that don't include outbound links, as these can often be self-promotional. Conversely, look out for results that have been re-tweeted, as they demonstrate audience appeal.
Once you've manage to identify a few potential article topics, produce quality content on that subject and promote your posts using the technique described in Step 2:
2. Use social media presence to encourage back-link building
Social networking websites are ideal places to build natural back-links to your own site – both Google and Bing confirm that they track publicly shared links on Facebook and Twitter. To encourage the creation of these valuable links, consider the following actions:
Build up your networks on Facebook and Twitter – more users results in greater opportunities for sharing links
Tie your blog to your Facebook and Twitter accounts (or use a tool designed for this purpose) so that a link to each of your new posts is automatically created on your profile
Use an update-scheduling tool such as Buffer to create repeat announcements of new blog posts, allowing you to reach users who are active at different times
Set up a Google+page; evidence shows that the number of "+1″ votes your articles receive factors in the natural search ranking algorithms
3. Build social media following to reduce reliance on natural search traffic
Building social networking traffic is very good practice when it comes to protecting yourself from future Google algorithm updates. For example, here is a list of some of the biggest post-Penguin losers (in terms of natural search visibility), as compiled by web data firm Search metrics:
Losers in Google's Penguin update (ref: Search Engine, 2012)
| | | | |
| --- | --- | --- | --- |
| Domain | SEO visibility | Difference | in % |
| | 128186 | -128679 | -50.10 |
| | 4515 | -72248 | -94.12 |
| | 143032 | -66286 | -31.67 |
| | 65264 | -63770 | -49.42 |
| | 100782 | -53439 | -34.65 |
Look at the impact on great-quotes.com, which experienced a 94% decline in SEO visibility. If natural search traffic from Google was the site's primary source of visitors, this single algorithm update could have dramatically decreased the company's revenue.
As a way to diversify your traffic base and increase the number of visitors you receive from social media platforms, you could take the following actions:
Include prominent social sharing buttons at the top and bottom of every blog post
At the end of each blog, directly encourage readers to share your articles
Use social media to brand yourself as an authority within your industry; when you're recognised as a niche thought leader, you will naturally attract repeat visitors and referrals, both of which are great sources of traffic not subject to the caprice of Google.
Last week, Matt Cutts, head of Google's spam fighting team, said: "The next few Penguin updates will take longer, incorporate additional signals, and as a result will have more noticeable impact."
All the more reason, then, for using the power of social media to promote good content in order to keep your SEO healthy.
Image by: SHAREconference