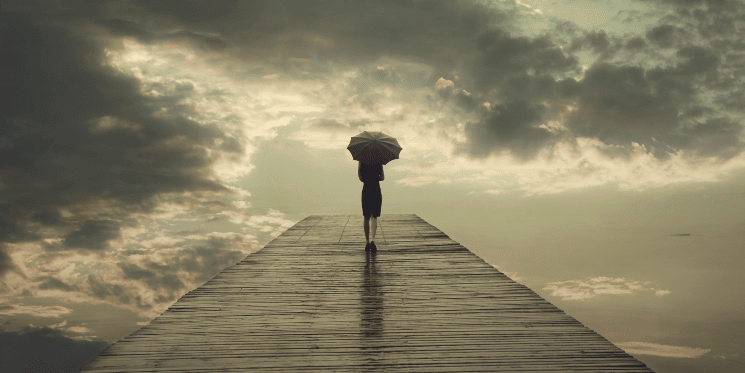 It wasn't that long ago that link building was viewed as a mysterious dark art that involved various underhand "black hat" techniques to create backlinks to your site in order to influence search engines. At that time search engines worked on the basis that the more links you had – the more popular your site and therefore the better the content must be. As search engines have evolved and become more sophisticated, they've identified and discriminated against such dubious ploys.
Today, employing these types of deceptive techniques will get you demoted in search engine rankings, so doing more harm than good. That's not to say that the search engines don't take links into account – they do, but they have to be genuine, good quality links. Remember also that those false backlinks do nothing for your revenue – they don't encourage prospects or convert leads, whereas quality links from good sources will; as well as increasing your standing with the search engines.
Link Earning
So how do you go about building links for your site? Just like a good physical building, you have to have a solid foundation before you build above ground. You need to be publishing good quality content to start with. Link building campaigns will struggle, and ultimately fail, if you don't have good content to link to. Some SEO experts suggest that we should think in terms of "link earning" – implying that links have to be earned by providing great content. It also suggests that you need to put some effort into acquiring links.
Another switch in viewpoint that's occurred recently is the acceptance that link building is not just a technical issue, not just a web issue, not even just a digital world issue, but needs to be thought of in the context of the wider world – taking a holistic approach that includes social media, influencers, PR, physical events and more.
A tool you may consider adding to your technology stack is Pitchbox. It allows you to find influencers in your niche in a matter of seconds.
Technical Groundwork
Another important aspect of getting the basics right, is making sure the current state of your site is up to scratch. It would be no good linking to a site whose pages are unstable or which has broken links. This technical groundwork should also include an audit of the quality of existing links to your site. A useful tool for this process is SEMRush. They have also published an in-depth guide to the subject.
Firstly, you want to ensure that any broken internal links are fixed. Then look at which pages are your worst and best performing in terms of bounce rate and time on site – this will give you a good idea as to which content is the kind of valuable content that you should be promoting to others to link to. Next look at backlinks – any spammy links back to your site you will need to identify and add to your disavow file or they will harm your search engine rankings.
Reconnecting existing links
If someone has linked to your site in the past and the content is no longer there, they will get a 404 error. You can search for these errors using a tool like Screaming Frog. If you find any valuable links linking to a lost page, then get in touch with the source and suggest a replacement page they can link to. This helps them as much as it helps you, as no-one wants content with dead links.
Another tactic is to look for mentions of your product or service across the Internet. Again, get in touch with the content creator and suggest a link to the relevant product or service page. This makes their content more useful and adds more links to your tally.
Mentioning Target Influencers
One effective way to gain links is to mention influencers in your posts. And a great way to do this is a post that summarises the current thinking on a topic, where you include quotes and links from key influencers. Get it right and you should find them linking back to your post. Quoting other influencers or putting forward your own take on another article or blog post – this is easy using a tool like Passle – is also another good method of attracting backlinks.
Write for others
If you have the time and the right profile, you might want to consider blogging for other, appropriate blogs and sites. At the very least you should be able to include a link back to your site in your bio on the piece you've written.
Partnership/collaboration
You should look at influencers, sites and industry blogs with a view to a strategic partnership. If you pick a partner with care, you will both benefit from a mutual exchange of links, information and content. Many organisations are now taking a serious look at influencer marketing – and along with the obvious social media gains, one of the other key benefits is link exchanges.
Getting links in the real world
Often overlooked is the real world and its role in all this. After all, any link back to your site is a link; whether it comes from another blog or site, social media post, email newsletter, QR code on a brochure or from a URL on a printed conference hand out.
Encouraging social media links is a matter of creating content in small chunks – so for example, include highlighted quotes that can easily be tweeted to generate links back to your post. Good images, charts, illustrations, diagrams and infographics, are all types of social-friendly content, along with short videos.
In essence, ANY marketing that you do and ANY communication channel you use, should incorporate links back to your content. This includes videos, podcasts, all printed material etc.
Create linkable content
The best tactic we have saved till last, but really, it's an extension of what we said at the beginning – creating great content will earn good links. However, not all content is equal when it comes to link building, some types of content work better, such as:
Guides and overviews – simple guides to a topic, product or service type, problem or solutions are always sought after. As are overviews of complex areas or processes.
Surveys and data – if you can either conduct a survey or commission a study that generates useful data, then you will have a powerful asset that will generate engagement. You may even have access to unique data yourself – but however you acquire it, make sure it's presented clearly and attractively, and in bite-sized chunks, so that it can be easily linked to and shared to social media.
Thought pieces – strategic thought pieces, future predictions and yearly reviews are also good content that will attract links.
Summary
With the exception of the technical optimisation of your website – link-building is now out of the hands of gurus and techies. Consider link-building as part of your overall B2B content marketing strategy, publish good quality content that attracts engagement and you will gain high quality backlinks.
There's some work that can be done with outreach and your marketing efforts in the real world, but there is no substitute for creating content that earns links by itself.