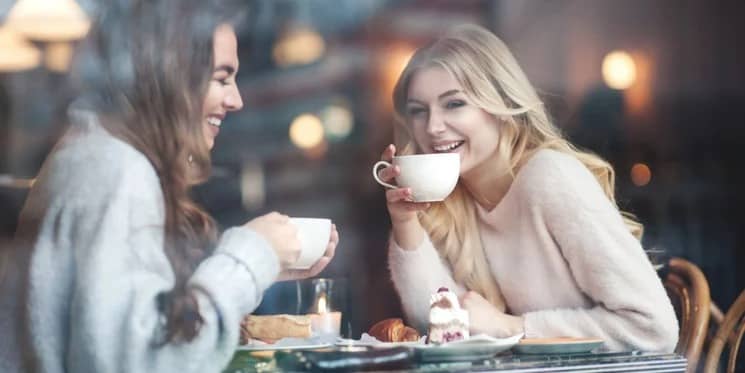 I can't stand reading my old blogs.
I'd go around the houses about five times before saying anything concrete. I used vocabulary I wasn't totally comfortable with. And I always seemed to think more was ...more. More words, more examples, more regurgitations of the same ideas.
Of course, that's reflected in the stats.
Even if traffic was high, nobody was hanging around long enough to extract any value from my posts.
But I was new to the game then, and I was making all the necessary mistakes needed to learn the trade properly.
175 seconds!
One of the biggest clues to high-engaging content is session duration. And just the other day, I was thrilled to see one of my recent blogs reach an average session duration of …175 seconds!
That may be just shy of a few minutes, but it's a pretty impressive amount of time for a blog.
We know by now that online readers scan content. And anything over a mere few seconds is a sign that readers are engaging with your content.
If you want that number to climb, and you want to really connect with your readers, the following methods can help ramp up your content so it is more engaging, fulfilling and unique.
Real life experiences/storytelling
At the beginning of this post, I wrote about how much I hate reading my old content.
Admitting defeat and reflecting on your mistakes and failures can be uncomfortable.
But these mistakes will only help you along the road to improvement, and your prospects too.
Sharing examples from your own journey - either when you went terribly wrong or when you got it right - can help readers visualise a scenario. If your content is relatable, conversational and easy to read, readers are more likely to connect with it since it's easier to digest and retain that information.
Plus, storytelling is said to have a profound impact on memory and helping messages stick.
Keep it simple
I also said at the beginning of this post that I used to use vocabulary I wasn't completely comfortable with. Truth is, we're not here to impress, we're here to inform. If you can give the reader what they need in five words rather than ten, cut it.
Leverage your research
Your keyword and buyer persona research tells you what your prospects are looking for. If you're addressing their questions and challenges from the outset, they'll know they've landed in the right place.
Always make that clear to search engines too with keyword-rich titles, URLs and meta descriptions.
Dare to be different
There are too many copies of the same content out there. The writer may choose a different style, images, layout, format, or language, but in the end, they offer the same ideas and solutions as everyone else.
Think outside that box: what can you offer that no one else already has?
What are your clients and prospects asking that you find difficult to answer?
What do they actually want to know?
If your content is simply a regurgitation of something you've read online, it won't be unique and your readers will dash off to find something better elsewhere.
Original content supported by original findings is high value stuff. It might be more of a challenge to create, but as the old adage goes "if it were easy everyone would be doing it".
Dare to be different and take the more challenging route to stand out.
Let it sit
If you have the luxury of time you can let your copy rest overnight and come back to it the next day with a fresh pair of eyes. This time out will help you see things with a fresh perspective, allowing you to sculpt and edit with a newfound rigour and objectivity.
It's easy to get attached to sentences or words that you've laboured over, but you need to really think from the reader's perspective. They have no emotional attachment to the content, they just want answers, and they want them quickly.
If time is not on your side, ask a colleague or your spouse to give it a read. A new pair of eyes can offer the ruthless perspective needed to cut any superfluous jargon.
Visual aids
Imagery, infographics, photos, and perhaps even videos, should be considered as a supporting component of your content, particularly longer form text.
Breaking up text with relevant visual aids helps guide the reader through long blocks of copy.
Equally, breaking up the content with lists, bullets, and white space all make for more scannable content.
Readers want the key takeaways and they want them fast. Remember, we're a generation driven by instant gratification.
When I first started this job I was doing everything I was told to do. I researched, I used keywords, I tried to answer all and every question. I'd spend hours perfecting my blogs. But something just wasn't working.
It's a bitter pill to swallow for a content writer when you realise your content is unremarkable.
But you just need to suck it up and keep experimenting until something clicks.
That day will come, you just need to be willing to challenge yourself, break the conventions, investigate, learn and persist.