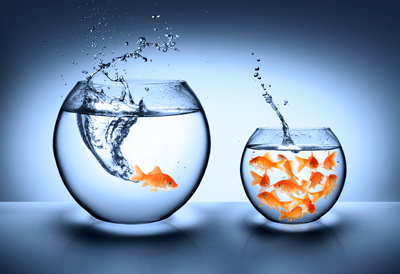 In previous posts we have looked at strategy, monitoring, engagement and content; in this week's post we are looking at the actual business of social media posting – insights into best practice along with tips and tricks related to the practical issues of how and when.
First, let's look at some generic advice for all social networks:
Complete your profile
Whatever social media network you are posting on, take time to complete your profile. A brief description is essential – make sure it tells potential followers what subjects you are going to cover and give them good reasons to follow you.
Include a good image of yourself or a corporate logo – depending on whether you are taking an individual or corporate approach. If there is scope for a banner image – make sure it's a quality image and one that conveys a message – either subtly or explicitly.
Include links to an appropriate page on your web site and contact details. Don't miss these last items out as many people will find your social media profile in a search engine when looking to contact (= potentially buy from) you.
Make time for it
Don't rush posting to social media – although you can do it quickly, quality will suffer. Not only that, but rushing through it increases the likelihood of a catastrophic cock-up that might cost your organisation lost business.
Language
Keep your language simple. Most business professionals have limited time – so the quicker and easier it is to read and understand the message, the better.
Try and avoid acronyms and jargon words where possible – but also remember that some jargon words are the ones that people use most often in searches. You will of course know this, because of your keyword research, right?
Spelling and grammar
There is no excuse for incorrect spelling or poor grammar. (Unless, maybe, if you are a brand that wants to get down with da kids) A study conducted late last year by U.K. firm Global Lingo found that 74 percent of consumers pay attention to the correctness of the prose on company Web sites, and 59 percent of respondents said they would avoid doing business with a company that's made obvious errors.
Tone
The tone of your posts is crucially important. One of the interesting points to come out of research is that people dislike inappropriate tone. Being too friendly, too snobby, too formal, too patronising, too simple, too pretentious, too common or too corporate.
There is no single 'correct' tone for all organisations – your correct tone will depend on your target audience, your product, your social media persona, your organisation's culture and values, and what you are comfortable with. But don't, on the other hand become too vanilla either, because you risk, quite literally, fading into the background if you do.
Spend some time on this and be clear on what your tone of writing should be. Then the most important rule is – be consistent.
Honesty
When it comes to social media, honesty really is the best policy. It is so easy to get called out or contradicted, that taking an honest approach to posts and responses is not only morally correct, it is also simpler and easier.
Complete message
Remember that your audience is most likely to see your post in isolation; don't assume they saw yesterday's message, or the message ten minutes ago. You can refer to earlier posts, but make sure that reading them is not required to get the message of the current post. Always tell a complete story.
Benefit message
When writing a post, the first thing should be a title that incorporates a benefit message. Pretend you are a reader and ask yourself; "Why should I read any further?"
Images
For most social media these days, Facebook, Pinterest, LinkedIn, and even Twitter, a striking image is required to grabs people's attention. Research is very clear on this point, posts with images are more likely to be seen and read than those without.
Make sure you use quality images; poor quality images will simply bring all your efforts down as people will judge you by your worst image – not your best.
Video
There is nothing more powerful than a moving image for attracting attention, so videos are a great way to get a message noticed, and to get a message across.
Keep them short (one –two minutes) and brand them at the beginning and all the way through (People often get interrupted watching videos or bail early - so up front branding is essential).
Make sure you include a call to action at the end.
Hashtags
When on Twitter it's been shown that using relevant hashtags increases engagement and helps to tie your tweet in with an event or trending topic. Hashtags have become a critical part of successful marketing campaigns across many different social platforms.
You can use your own hashtag to help tie together a campaign or apply branding. But make sure you check that the hashtag is not in use by someone else.
Use no more than two hashtags in a post.
Never indulge in the practice of "hashtag hijacking" – picking a popular trend and then using that hashtag in your post when your post is totally unrelated to the hashtag subject. It seems like a great way to get people to find your post, but effectively you are lying to your audience – never a good way to start a relationship.
Timing – when and how often
There are two key elements to timing:
How often should you post?
When is the best time to post?
With the first question you are always looking at the compromise between getting your message across and becoming annoying.
But there are other important factors at play here; the main one being how useful to your target audience is your content? If it is just advertising, the audience will get bored with the messages very quickly. On the other hand, if they are useful and provide a benefit, the audience is going to want more.
Timing depends on your audience and when they are most likely to be on social media. And whilst there are general rules you can follow, by far the best way to find out, is to post at different times of the day and look at the results.
Strategy
Finally, if you haven't read any of my previous posts covering social media – I'd recommend reading them as they cover issues like developing your social media strategy – essential to have in place before you post anything.
Now let's look at some specific advice for the top three B2B social media networks:
Twitter
Shorter tweets
Although you have 140 characters to play with in a tweet – and that might not seem too many – if you can use between 70 and 100 characters, your tweet has a much better chance of engagement.
It also allows others to retweet with some room to add their own comments.
Include twitter handles wherever possible
If you include a Twitter user name in a tweet, the user will most likely see it. So try and include user names wherever it is appropriate – they might then retweet or reply.
Don't post a reply instead of a mention (Twitter)
If you include someone's twitter handle in the middle of a tweet, all your followers will see it and the person mentioned will (most likely) notice you have mentioned them.
However, if you place a mention at the start of the tweet, you have actually created a reply and only people who follow both you and the mentioned account will see the tweet.
So if you want to start with the mention, add a full stop before the @ sign, then all your followers (and anyone searching Twitter) will find the tweet. That full stop is crucial in distinguishing between replies and mentions.
Number of tweets per day
You need to tweet at least 3-5 times a day in order to make any sort of impact. After that it really is up to you how many times you tweet – which will most likely depend on the time and resources you have available.
As your audience is likely to be on Twitter briefly and at different times of the day, more tweets per day = more engagement per day.
Time to tweet
A tool like Followerwonk can show you what time your followers are online and when they are most active.
LinkedIn
Number of posts per day
LinkedIn's own research suggests 20 posts month is the optimal number, which roughly equates to one per working day.
Business focussed
Posts should be business focussed – LinkedIn users have a different mind set when using LinkedIn than users on Facebook.
Personal updates & company updates
There are two types of updates on LinkedIn – personal posts that come from your personal profile, and company posts that come from your company page.
The character and nature of these posts would be different – more personal and friendly vs corporate and more formal.
Short updates of 16-25 words with useful links work best.
Facebook
Number of posts per day
Most research shows that posting to Facebook 1-2 times a day is the optimal amount – any more and users get annoyed.
To find the best time to post, it's best to run some tests, but it's generally accepted that midweek is better than Monday or Friday and afternoons are generally better than mornings. And posting at the weekend generates the most engagement.
Images for impact
Use images and links. People value useful links and images attract attention and generate much higher levels of engagement than just text posts. Again – good quality images are important.
Length of posts
As to the length of posts – I've seen differing research on this – one study suggests posts should be as short as possible, another suggests longer post are better. I suspect it will be down to the quality of the writing, the target audience and the usefulness of the post. Again, it is always best to run your own test and see what length of post gets the best results.
Posts with questions get a higher level of engagement, as do posts that use hashtags.
Be Positive!
Probably the most important advice to pass on is to be positive. No follower or fan likes negative posts and it conveys a poor image of your brand, product, and or organisation. On Facebook, for example, posts with exclamation marks see 2.7 times more interactions on average!
People value things that are useful, but they also like things that inspire them. So make a simple rule to never post anything negative.
Following the suggestions in this blog post – along with a little evaluation of your own, should allow you to get the best out of your social media presence.