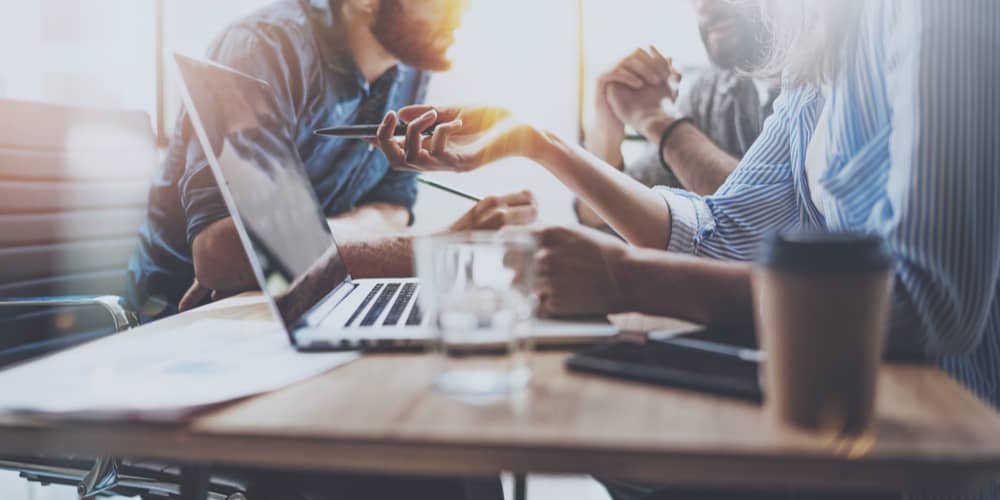 You may be a little confused about exactly what 'sales enablement' means. If you type the phrase into Google, you get over 1.6m results, with a variety of definitions and interpretations. Forrester is accredited with creating the buzz phrase in 2008, with the definition:
"Sales enablement is a strategic, ongoing process that equips all client-facing employees with the ability to consistently and systematically have a valuable conversation with the right set of customer stakeholders at each stage of the customer's problem-solving life cycle to optimize the return of investment of the selling system."
Phew! That's quite a sentence.
I, personally, like the definition by Jamie Shanks in the article below from MarketingProfs:
"Sales enablement is marketers' supporting salespeople with the content, training, and analytics. Sales needs to build relationships and win business."
So, here comes another buzz phrase: "marketing and sales alignment". This goes deeper than encouraging your sales and marketing team to get along; it is about Sales and Marketing working together, with marketing creating empowering content which helps Sales to win more business.
Inbound Marketing has eradicated pushy and interruptive outbound marketing methods, but too often the leads are then passed to Sales who are still using the old playbook. Aberdeen Group research found that companies with a sales enablement content strategy in place excelled at creating a reliable pipeline with higher revenues.
The article below sets out the content marketer's guide to creating content for each stage of the buying process that could become your sales teams secret weapon in closing more business.
Download: A Guide to Unifying Your Sales & Marketing Efforts
"The glue between Sales and Marketing, sales enablement helps measure the effectiveness of content assets, messaging, and collateral that are sent to buyers," writes social selling expert Jamie Shanks of SalesforLife. "There is a significant uplift with organizations that have solidified this alignment."

https://www.marketingprofs.com/articles/2017/31408/the-content-marketers-approach-to-successful-social-selling