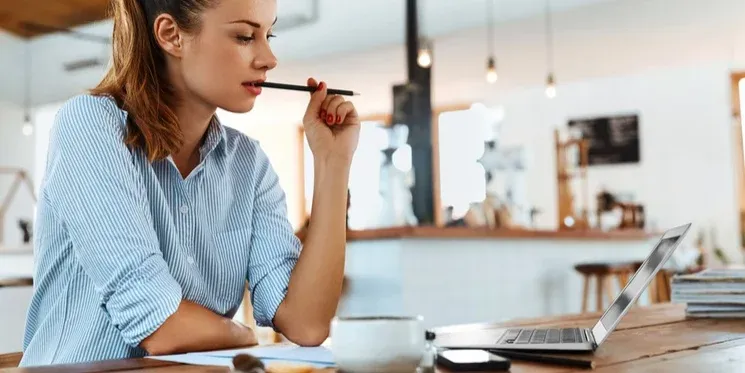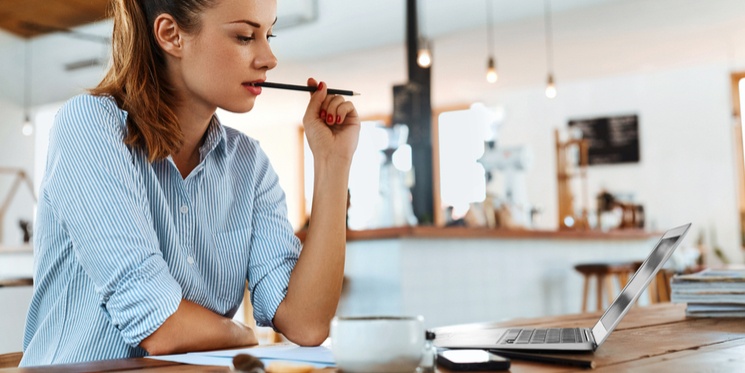 As a B2B marketer in the professional services industry, pressure from partners to bring in new opportunities means you need to deliver. But referrals aren't what they used to be, and you can't afford to sit and wait for them to come in.
The internet has changed the way B2B buyers research and purchase new solutions. Recent research by Demand Gen showed that buyers are spending more time researching potential vendors, and are doing more online searches as part of their research. They are also more likely to consult social media - just last month we wrote a blog post on how to leverage LinkedIn for professional services. And research by Accenture found that 94 per cent of buyers use the internet at some point in the buyer's journey.
Most professional service firms know that having a website is essential, but fewer maintain a blog. The reasons for this vary. You may have some understanding of blogging, but perhaps you don't have the time and resources to invest. Besides, who is going to write the blogs? Or maybe you just can't see the value, or don't think it's right for your specific market.
In this post, we highlight three reasons blogging can help your professional services firm generate new business opportunities.
Drives traffic to your website
71 per cent of B2B buyers say that they start their research into new vendors and solutions with a generic online search. If they are not finding your company in this search, then you're missing out on an enormous opportunity.
Blogging is one of the best ways to increase your SEO rankings. Google wants relevant content at the top of the list, and by regularly publishing new content you are reminding them that your website is active. Every time you write a blog post, you are creating one more indexed page on your website, and therefore one more opportunity for you to show up in the search list.
Ultimately, blogging expands your reach. Where traditionally your prospects may have been limited only to businesses within the network of your current customers, through blogging, you open yourself up to a much larger network.
Demonstrates expertise
In an increasingly crowded B2B marketplace, buyers want to work with businesses that understand their industry. Research shows that three quarters (77 per cent) of B2B buyers say it's very important a vendor demonstrates a strong knowledge of the solution area and the business landscape. In fact, this is a top reason why buyers decide on their chosen vendor.
And according to a study on referral marketing in the professional services industry, the visibility of a firm's expertise is the single factor most likely to drive referrals. And the two biggest components of 'visible expertise' are demonstrating knowledge of industry trends, and generating quality, educational content.
Your blog is the perfect place to demonstrate your industry knowledge and provide informative and educational content. This will increase your chance of winning new business both organically and through referrals.
Builds trust
For years, referrals have been your most successful means of winning new business. Word of mouth is a powerful tool. And why? It's all about trust. A company has recommended you to another based on the quality of your work and professionalism. So they trust you will provide the same quality and service to them.
And it's trust that underpins the whole concept of blogging and content marketing. By creating engaging and helpful content through your blog you can position yourself as a reliable and trusted source. You can build a relationship with your potential customers so that when the time is right to buy, they'll have confidence and trust in your brand, and will know where to find you.
But where to start?
You may see the value of blogging, but the task of starting a blog can be daunting.
Maybe you are concerned about who will write the blog posts. You may well find there are budding writers within your organisation who would jump at the opportunity to write blog posts for your firm. Or, you could partner with a marketing agency who could take on the blogging for you as part of a wider inbound marketing strategy.
A critical first step, whether you manage the blog in-house or partner with an agency, is to define your buyer personas. You need to understand your target market (or buyer personas) so you can aim your blogging efforts at them directly, and talk about things that are of interest to them. Once you've defined your buyer personas, you'll have ample ideas for blog topics.
If you want an insight into how you can write successful B2B blog posts, take a look at our tips in this post.
Once you have made the decision to start blogging, you'll need to think about how you promote and optimise your blog posts so that they get found by the people searching for them.
If your business's website doesn't have a blog that is regularly updated, you are missing out on a great opportunity to increase your company's visibility and your potential client base.
If you are interested in implementing a wider inbound marketing strategy for your professional services firm, read our blog post on how you can increase your audience with inbound marketing, and download the eBook below.