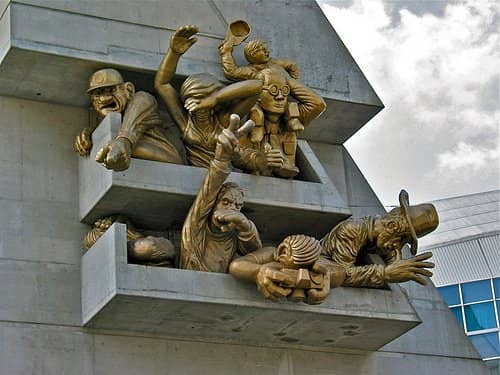 Do you know your white paper audience? White paper writing should always be for a specific audience. It should be all about them. Your audience doesn't care about who you are, what you do or where you're based. What they care about is how you can help them, how you can get rid of their problems and how you can get them to perform better. If they don't find your white paper helpful, they won't read it and all your hard work will go to waste.
So you need to learn more about your audience and focus on white paper writing that goes to the heart of the issues that impact that audience.
Here a few tips to help you learn more about your audience:
1. Use Social Media:
Using social media can be a great way to learn a lot about your audience. Here your target audience is regularly sharing content, videos, pictures and texts. With a little searching you can learn a lot. Two of the best social networks for learning about your audience are LinkedIn and Twitter.
On LinkedIn you can visit groups where your relevant target audience will be found. Here you can check out the discussions members of that group are posting and the type of answers they are supplying. Also take a look at the content they are sharing. You could also visit "LinkedIn Answers" and take a look at the questions people are posting there. Your aim will need to be to provide the answer to these questions in your white paper.
Twitter is another great network where a lot of research about your target audience can be done. You can either type the keywords into the search bar and look for relevant Tweets or you could use the two tools listed below:
a) Social Oomph
Social Oomph has a keyword tool where, if you supply the keywords you want researched, it will email you regular updates with Tweets that contain those keywords.
b) InboxQ
InboxQ is another tool that can be used to look for questions being asked on Twitter. If you create campaigns with different keywords, InboxQ will fetch you the latest (question) Tweets with these keywords. This way you can take a look at what people are asking.
2. Surveys:
Surveys are another way to learn more about your target audience. Using either paid or free survey services like Survey Monkey or Zoomerang you can create a list of questions and send them to your potential audience. The answers you receive can help you shape a better white paper. Make sure the questions you ask are specifically written for your readers if you want it to work.
3. Interviews:
A great way to learn more about your audience is to directly interview members of it or interview someone who knows them. Find someone you know who is similar to your target audience and interview that person. Another option is to ask experts who know your audience, such as advertising agencies or head hunters. If you can find an agency that specifically caters to the audience you're writing the white paper for, they can give you a lot of wonderful information which can help you with your white paper.
So before you write your white paper make sure you do plenty of thorough research and find out more about your audience.
How do you research your target audience? Please leave your comments in the comments box below.
Image by: origamidon