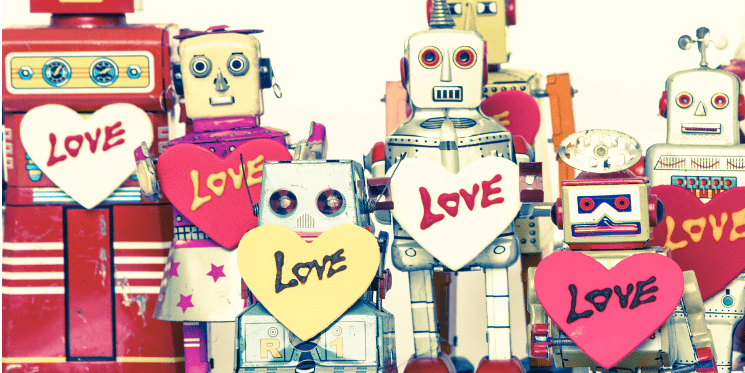 You may be able to craft the best B2B blog posts on the planet, but if nobody finds them, then all your effort won't count for very much. In another post I've covered the more technical aspects of preparing a B2B blog post for SEO, in this post I am going look at the way you write, and how that affects the way search engines see and display your posts.
Keywords
Before you start to write your blog post, you should conduct keyword research to establish what keywords are needed to reach your buyer personas when they are looking for the topic you are writing about.
Once you have established the keywords you want to use, then you need to use them in your post in the right way. Not enough keywords in the right places and your content won't be found; too many, and search engines may conclude you are keyword stuffing just to try and manipulate them and your posts may not be shown at all. SEO experts at Yoast reckon a 2% density of keywords is about the limit – that's one keyword in every fifty words. Remember, the longer the post, the more times you can use your keyword(s).
One way around this issue is to use related keywords or phrases as alternatives. It is said that long tail keywords – phrases of three or more words comprise 70% of search traffic, so your secondary keywords could be phrases.
Further research by SEO experts Moz suggests you should only ever target one primary keyword (or phrase) per page. You can include "secondary" keywords, which are related to the primary keyword directly (think category vs subcategory).
One editorial link from a key influencer who likes your writing or subject matter is far more important than extra keywords that make your post difficult to read or nonsensical.
Title
The most important heading in any post is the title. Not only does it need to catch the eye, sum up the contents and communicate the value someone will get out of reading the post, it also needs to contain the keyword(s) you are targeting – all within a reasonable length.
A useful tool for getting the perfect headline is CoSchedule Headline Analyser. You simply copy in your title and it gives you a score based on word balance (common, uncommon, emotional, power), length analysis (an analysis of the overall structure, grammar, and readability), and a preview of how your headline will look on Google search and in email, amongst other useful tips.
Headings
Search engines are also looking to understand the structure of the post, so headings and subheadings are important too. Using subheads to break up the text and signal the major topics makes these longer posts more 'scannable' and reader friendly.
Another advantage of using subheads is that well-written subheads can create 'hooks' that draw the reader into the article.
Captions, Alt tags and image names.
Captions underneath images are not only important as they can be the first thing readers read on a page (after looking at an image) and are therefore another opportunity to 'sell' the article and get people to read it, they are also important from the SEO perspective as they help Google understand images (see Google's One Page SEO Guide PDF).
Image alt tags are very important to search engines as they allow the engine to index an image. They are also important for visually impaired people using text readers. It's a legal requirement to have an accessible site in the UK, and the search engines are also looking at accessibility as a measure of how professional – and therefore how reliable – your site is.
Image file names should be short, but in English that makes sense, with a description that is relevant to the image.
Quality
There is absolutely no substitute for creating good quality content. This should be the starting point for everything else. Quality posts will be read more and shared more; both actions that help with SEO, but more importantly, they will reach and engage with your buyer personas – which after all is the overriding goal of content marketing.
Because of this, it is vital that you always write for your audience first, and search engines second. Even back in 2009 this was the advice, and since then search engines have become even cleverer at aligning themselves with what people find relevant, engaging and useful.
Freshness
Search engines love new content and topicality, so bear this in mind when creating content. Frequent, up to date posts are what you are aiming for. It is also worth updating old posts or repurposing them to create new posts.
Language
Always bear in mind the language of your buyer persona. Perhaps they are technical? In which case, you can use industry terms and more in-depth language. Are they beginners or removed from the technical details? If so, keep the language simple and explain all the terms you use.
Google has a feature you have probably seen in search results called an answer box that often appears at the top of searches. Providing a definitive answer to a question within your post will increase your chances of appearing here.
Links
When people like your article, they may well link back to it from their page – these are known as backlinks, and they are one of the strongest factors in determining search engine rank. After all, search engine logic goes; if a number of people rate your content so highly that they recommend it to others, your page must offer quality, reliable, useful content and should be ranked higher than content with no such links. So, backlinks are like mini- testimonials and should be valued as such.
However, if poor quality sites link to your content this can actually work against you – as search engines view this as potential spamming tactics. This issue can be addressed by performing a backlink audit.
A good tactic to boost SEO is to add links in your post to good, trustworthy external content, along with relevant links to related content on your own web site. The guiding principal here is that they should be useful to your readers. Linking to influencers who might then reciprocate by linking to one of your posts is also a valid tactic that pays dividends.
Here is an example of a great external link that is relevant to readers of this very article, it's from one of the giants of SEO – Moz: "SEO Is Always Changing"... Or Is It?: Debunking the Myth and Getting Back to Basics.
When linking to another page, whether internal or external, make sure the anchor text – the text that you click on – makes sense and is descriptive, so don't use generic text like click here, or this page. Take a look within this post for some examples of descriptive link text.
Summary
SEO is a complex subject that you can spend endless hours learning about and many more hours putting into practice. However, as search engines are becoming better and better at identifying the characteristics of good, helpful, relevant content and rejecting artificially fabricated content, it all narrows down to one simple rule: do include targeted keywords, but more importantly; write good quality, well structured, well-written articles that will engage your audience.