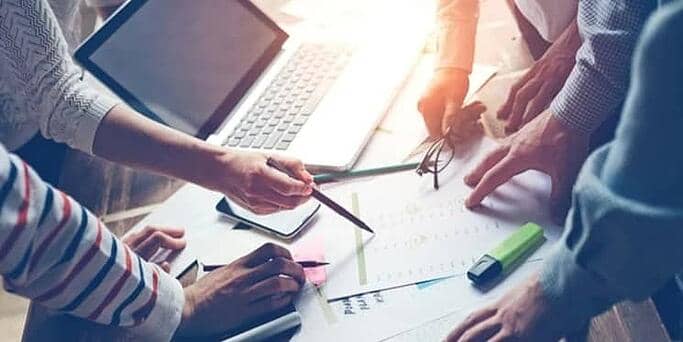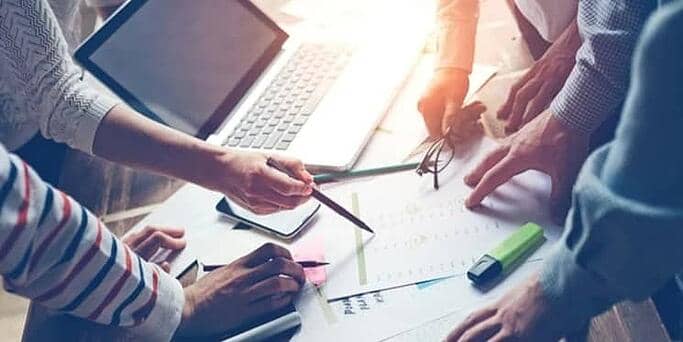 Demand Gen Report recently published the results of their B2B Buyers Survey 2018, their seventh annual survey on buyers' purchasing behaviours. This year they polled 259 executives in a variety of industries, including High Tech (31%), Manufacturing (19%) and Professional Services (14%).
B2B buyer behaviour has evolved considerably since the first survey was launched in 2012. While B2B buying has often been synonymous with a long-term research process and a complex eco-system of decision-makers, buyer behaviour has expanded in a number of ways.
Here is our take on the four biggest marketing insights from this year's survey.
1. Buyers are making more considered purchases
It appears the buyer's journey is getting longer still. 31% said the length of their B2B purchase cycle has increased significantly compared to a year ago. Not only are buyers investing more time in research but they are coming at it with a more careful and methodical approach. They are looking to more sources, getting more people internally involved in the evaluation process, and conducting more detailed ROI analysis before making a final decision.
What this means:
You need to know every question your prospects will ask when comparing vendors and solutions and make sure you have the answers easily accessible to them.
You should be publishing regular content that answers their key questions. Blogging remains important to your content marketing toolkit, allowing you to demonstrate your understanding of their pain points and to establish yourself as knowledgeable experts.
Buyers also will be looking for case studies and information about your solution, including pricing. If buyers are doing more and more information research, your information needs to be readily accessible to avoid you missing a slot on their short list. This isn't to say give it away ungated, but a simple form will allow you to convert them from a visitor to a lead - without putting them off.
2. The 1-3 month mark is a critical point in decision-making
Though buying journeys are becoming more drawn out, the survey indicates that the time between the first- and third-month is a critical point in decision-making. It is during this period that buyers tend to be doing the majority of their research, including collecting initial pricing information and evaluating solutions. They are also likely to be seeking the views of peers or existing users.
What this means:
This is a crucial time to attract the attention of potential buyers. You should be crafting content to catch prospects at the right time. During the first three months is when people are more likely to be receptive to outreach attempts and to engage in demos of your product/solution.
3. Content is still king
Delivering relevant content that speaks directly to their company's issues was ranked as "very important' by 76% of buyers who responded to the survey.
What this means:
When was the last time you reviewed your buyer personas? If you want to create content that speaks directly to your prospects, you need to understand them. Given how much the B2B buyer's journey has evolved over the last few years, your personas from four years ago could probably do with a refresh.
4. Social media is a key source for research
54% of buyers rely on social media to research potential vendors and solutions, compared to just 20% in 2012. It seems that LinkedIn is still the top network of choice, with 52% of buyers saying it had the biggest impact on their research process, followed by blogs (42%).
What this means:
This increasing reliance on social media is a great opportunity for marketers. Especially for those who are investing heavily in video marketing, as videos are a great fit for social media. Short explainer videos or videos of success stories are likely to attract attention. But don't limit your social media content to videos - the key is variety. Create visuals of customer reviews and infographics too. These types of bite-size content are also ideal for social media.
It appears buyers are becoming more savvy, more in-depth in their analysis, and arguably more consumer-like in their purchasing habits, using social media as a key source of information. And B2B marketers need to keep pace with these evolving behaviours.