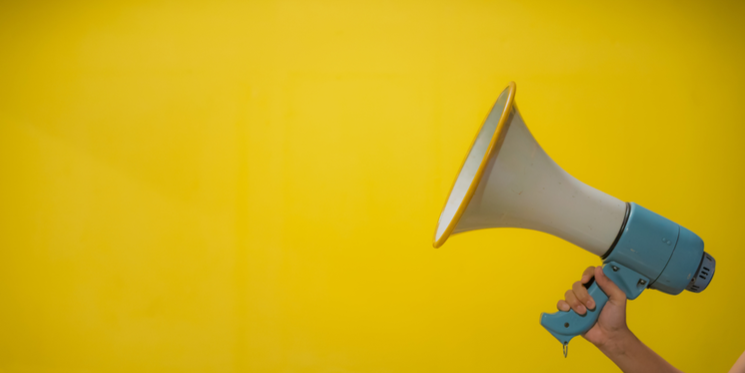 It seems that every company has a blog these days. B2B businesses are even more likely to have a blog than B2C companies. In fact, the latest CMI report revealed that 79% of B2B marketers are now blogging.
There's no escaping the fact that to keep pace and remain competitive, you need to be regularly creating content.
But in such a crowded online marketplace, how do you ensure your B2B blog gets heard above the noise?
1. Competitor analysis
Competitor analysis gives you an opportunity to see what blog topics resonate with customers in your space. Once you know what your competitors are doing, the trick is to do it better. You could find a new angle or try to cover any key points they've missed. You may be able to explain things in a way your customers are able to understand better than your competitor.
You can gauge the quality of your competitors' content based on how readers share and interact with it. Are people sharing some topics more than others? Are they responding heavily to your competitors' LinkedIn posts about certain content? Are people commenting on some blog posts more than others, and if so, what are they saying?
Also consider what they haven't covered in their blog. If you can produce relevant, helpful and engaging content that isn't being produced elsewhere, grab the opportunity to fill the gap.
Knowing how your competitors are performing helps you decide what you need to do to keep pace, and then to surpass them.
2. Content audit
Maybe you're struggling with what to write your first blog post about.
Or, perhaps you're short on time but are chomping at the bit to get going.
If only there was a quick win to get you started.
Good news, there is. Chances are, you already have tons of content that could be repurposed into blog posts, from old marketing materials to internal guideline documents and FAQs. As long it's relevant and helpful to your prospects and customers, grasp the opportunity to leverage your existing content assets with both hands.
3. Buyer personas
To create compelling and relevant blog posts that resonate with your target audience, you need to consider your buyer personas.
Buyer personas are semi-fictional representations of your ideal customers and incorporate their likes, dislikes, habits, behaviours, motivations and concerns. They represent the people you want to connect with. Without them, you are essentially blogging blind and slinging it into the stratosphere. Therefore, it's important to take the time to refine your buyer personas.
It's simple: if you know the key questions or concerns your prospects have, you can create blog posts that answer them. While positioning your company as a trusted advisor at the same time.
Persona definition starts with bringing together everything Sales and Marketing know about your target audience and fleshing this out with insights collected from interviews with existing customers and prospects.
4. Keyword research
Writing blog posts around things your prospects are searching for online is fundamental to an inbound marketing approach.
It's about getting found by people searching for what you do, right? And that means actually writing about things your target audience are searching for.
Yep, the very words they are typing into Google when looking for solutions like yours.
This is where keyword research comes in. It's best to focus on keywords with high search volume and low difficulty (meaning they're easier to rank highly for). HubSpot may have retired their keyword research tool, but Moz and SEMrush are viable alternatives, so there's no reason not to keep keywords in the picture.
5. Analyse key influencers
Having a grasp on the social sphere of your industry will give you a sense of who the most important influencers are in the industry. These are important people to connect with as they can have a big influence on how their followers feel about your company - and your competitors. Take note of the kind of content they are sharing and create blog posts that will command their attention and catapult your blog to the forefront.
There are over 100 influencer marketing platforms and tools out there that can help you identify and target influencers. Some of the most well-known and popular tools are Followerwonk, Pitchbox and BuzzSumo.
In the main, it all comes down to research and planning. Use the above hacks to research the kind of blog topics you want to cover and use your ideas to populate a blog calendar. This way you won't be wasting time scrapping for things to write about week after week but will have an entire catalogue of ideas to keep you going.
Aim to generate enough ideas to cover you for the first quarter. But appreciate that ideas may reveal themselves at any time, so keep a list going that you can jot them down into on an ongoing basis.
Creating blog posts your prospects and customers want to read isn't just about taking a stab in the dark and hoping for the best. You need a clear content strategy, and the points outlined in this blog post each play a crucial role in that.