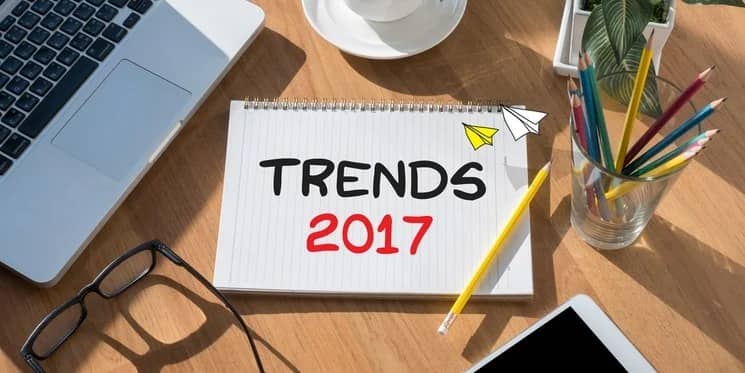 For the past four years, Orbit Media Studios have been compiling statistics on B2B blogging trends. This year's findings make very interesting reading indeed:
The length of time taken to write a post has increased.
The debate about ideal length is, and probably forever will be, unresolved.
If you want to stand out from the crowd include audio.
The use of paid social and search is on the rise.
One in four bloggers is now using influencer outreach to amplify their content.
Despite the increase in paid promotion, only 32.2% are vigilant about checking analytics.
Let's look at each of these in turn.
1. Time
With millions of blog posts being produced daily, you may assume the length of time taken to write the average blog post would be in decline. But it seems quality still reigns over quantity as the average time taken to write a blog is now 3 hours and 20 minutes, compared to 2.5 hours in 2014. Furthermore, 12.27% of the 1377 bloggers surveyed said they spent more than 6 hours on a single post.
This is something of a wake-up call for businesses attempting to produce content inhouse instead of hiring the services of an agency or freelancer. Although frequency of blogging is on a decline; 45% of bloggers say they are publishing posts weekly or several times a month. If you want to get strong results you need to consistently produce good quality content. If you aim for 2-3 posts a week, each taking someone between 3-6 hours to write, it soon adds up. If you add in all of the other types of content required, such as conversion copy, product brochures, eBooks, web copy it is soon evident you will need a full-time content writer to do inbound justice.
2. Length
While it is pretty much accepted there is no right answer about blog length, research shows the average blog post is 1142 words long. This doesn't mean shorter copy cannot be valuable. If you have something helpful to say and it can be done in 100 words, there are no rules to say you can't. But - blog length does correlate with higher ROI, so don't make a habit of short and sweet posts.
3. Visuals
The use of visual content has, unsurprisingly increased. Research shows using multiple images is better than a single image.
The use of video in content marketing has steadily been increasing in recent years. Hubspot research proves 69% of marketing, sales and business professionals are now using video marketing. A further 31% are planning to use it in the near future.
Including video in blog posts has steadily increased. But what is surprising is that bloggers who include audio see the greatest results. Podcasts are becoming increasingly popular with listeners growing from 21 - 24% a year. Research shows that listeners tend to be between 18-54, affluent and educated, so if this sounds like your target buyer persona, podcasts could be an important channel to consider in your future marketing strategy.
4. Repurposing
We have written several previous posts about the value of evergreen content and re-purposing old content. Digital ink never dries, and re-purposing a previous successful post is one way you can get a quick content win. The key is to identify previous, outdated posts that still bring in strong traffic, but maybe have a high bounce rate, and update them with more up to date statistics, research and thinking. If you are updating a post do not change the URL as it will damage your SEO.
5. Content promotion
Inbound was originally marketed as an alternative to outbound methods. But as the volume of content being produced has dramatically increased getting heard above the noise gets harder and harder.
In the past years many businesses have accepted the need to amplify their content through paid search and paid social. There is almost a 5x increase in paid content promotion since 2014.
But the biggest growth has been in Influencer Outreach. Influencer marketing, as it is also known involves reaching out to key influencers in your sector - industry experts, respected commentators, gurus, authors and business leaders. They are not just people with a large social following, they are someone who has the power to influence the perception of others or gets them to do something different (Forbes).
Just asking them to read your blog post is not enough though. You need to build collaborative relationships with them and reciprocate any endorsement they give you. Whether it is a mention in a social post or a link in one of their blogs back to your content. Influencer marketing is not a one way street.
6. Analysis
Whereas the use of analysis has increased since 2014, a staggering 42% of bloggers still don't use analytics or use it only occasionally. I can get why. You pour your heart and soul into producing a post and it can be crushing to see it isn't performing well. But - if you don't check your data, how do you know where you need to improve?
Overall, the extra time and effort spent on creating content, and the investment in paid services to promote it is paying off.
Content marketing is working.