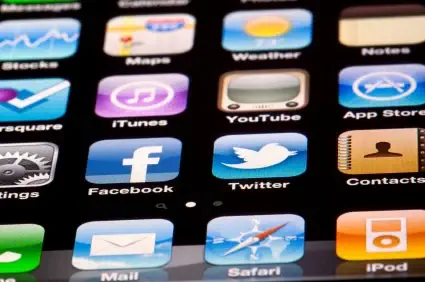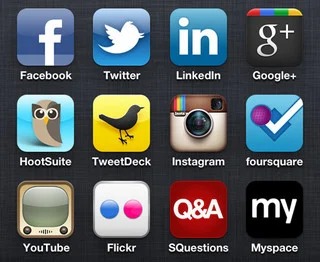 Digital marketing remains a fledgling field, and one which is constantly changing and evolving alongside the technology and trends that make it possible.
For anyone with an online B2B presence, keeping abreast of these developments is important in order to stay competitive, and so here we present a number of digital marketing predictions which may help you plan your online strategy over the coming year.
Prediction #1 – Continued growth in the importance of mobile marketing
The days when online digital marketing referred solely to targeting desktop or even laptop internet users are long gone. The advent of smartphones such as iPhones, Blackberries and Google's Android handsets has led to users experiencing the web in an entirely different way. Their popularity with B2B buyers means that you should pay close attention to how your website appears on smartphones, and how you can improve its usability for mobile devices.
According to a 2011 US study by the University of Dayton School of Business Administration, 59% of B2B decision makers have used their smartphones to research new products or services.
Prediction #2 – Greater competition in social media arenas
More and more businesses are awakening to the possibilities of social media, and B2B buyers are more frequently turning to networks such as LinkedIn, Facebook and Twitter during the information gathering and research process.
Base One's 'Buyersphere Report 2011: Annual survey of changing B2B buyer behaviour' found that in the UK, the use of Facebook during the purchase process grew from 9% in 2010, to 16% in 2011. LinkedIn use meanwhile grew by 7%, and Twitter by 2%.
Prediction #3 – Increased use of gamification in B2B marketing
If you're unfamiliar with the term, gamification is the use of game-like mechanics and thinking in marketing channels in order to enhance brand awareness and engagement. Already used extensively by B2C brands in traditional online gaming arenas such as Facebook, Marketing Sherpa recently published a case study about a B2B marketer who used gamification strategies to increase website visits by 108.5%.
Prediction #4 – The over quality of content on the web will be higher than ever before
2011 was the year that Google rolled out its Panda update worldwide, pleasing and perplexing online marketers in more or less equal measures. In Google's own words, "our site quality algorithms are aimed at helping people find 'high-quality' sites by reducing the rankings of low quality content. The recent 'Panda' change tackles the difficult task of algorithmically assessing website quality."
The upshot of this, and subsequent changes, was that websites across all industries have had to push up the quality of their web content. If you're still unsure what Google views as 'high quality' content, take a look at this post summarising Google's guidance.
Prediction #5 – The effectiveness of online video for marketing will be boosted by growing numbers of web users on tablet devices
2011 was also the year that Apple launched its iPad 2, along with a host of other tablet PC's from other manufacturers. The conveniently small size yet immensely clear screens and fast processors make this new breed of machines perfect for viewing videos on the go, assuming that is that the video is 'Flash' free for Apple devices.
Have you devised a web video strategy for 2012?