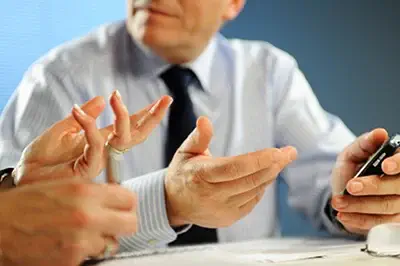 Writing case studies should be an integral part of any content marketing strategy. In fact, they epitomise the whole idea of content marketing in that they leave the job of 'selling' your business to an independent third party.
By using examples and illustrations of what you do and how you do it, a well constructed case study can bring the story of your business to life, making it easy for clients to understand how you might be able to help them.
Case studies can be especially helpful if your product or service is in any way complicated. What better way to help people understand how a process will work than by giving them a clear explanation of how it worked for others?
At their heart, case studies give prospective clients a complete picture of your service -- and the confidence to choose you. Essentially, they should be a vital part of your lead generation strategy.
Third party recommendations are much more influential than any advertising on your own behalf. When viewers see someone like themselves not only satisfied with your company, but also taking the time to recommend it, they see your track record of success.
How to write case studies with the right questions
Case studies are stories. Stories that follow the classic narrative arc of a problem followed by its solution culminating in a happy ending. Interview the subjects of your case studies in the same sequence, asking them the following questions:
- What are your industry, location, annual revenue and number of employees?
- What challenge did you need help with?
- How was this challenge impacting your business and why did it matter to you?
- Which of our products/services did you choose, and why?
- How did our products/services help you to combat your problem?
- What was the successful outcome?
- What does your organisation look like now?
Case study ideas that will deliver the right results
Video case studies can be particularly effective as they allow viewers to see the product or service in action, hear a satisfied customer talking about it, and immediately understand what the benefits might be for them.
Whether it's written or a video, case studies should demonstrate to prospects that other companies have faced the same issues they are facing, and that you have provided a solution that worked.
Make it relevant
Choose a case study subject that closely resembles solutions for the customer persona you are trying to reach. If you operate in a number of different sectors, do at least one case study to reflect each area.
Make it clear
The case study should clearly outline what the customer' problem was, how your company solved the problem, and what benefits the company gained as a result.
Let someone else do the talking
Rather than extolling your own strengths, let case study subjects explain how simple the service was, how it didn't interfere with their business, how well you understood the issue at hand, or how hard your worked to make sure the job was done on time and budget.
Written case studies should be punchy, succinct and created using clear, direct and positive language.
Use consistent formats for all of your case studies, and make it engaging through the use of sub-headings, breakout quotes and images.
There's no need to make this complicated – in fact, simplicity is best. For example you could use the sub-headings:
- 'The challenge'
- 'Why this mattered'
- 'The product we chose'
- 'A happy solution'
These are self-explanatory and help people to follow the narrative arc of problem, solution, happy ending - as mentioned above.
Video case studies should also be filmed using a consistent format; you could film all of your case study subjects in their places of business, for example.
The use of graphics and titles can help to reinforce understanding, but if you are going to do this, employ the services of a video production expert for a professional finish.
Whatever you do, remember to publicise your case studies via your blog, your social media pages, your newsletter and even consider keyword research for maximum impact.