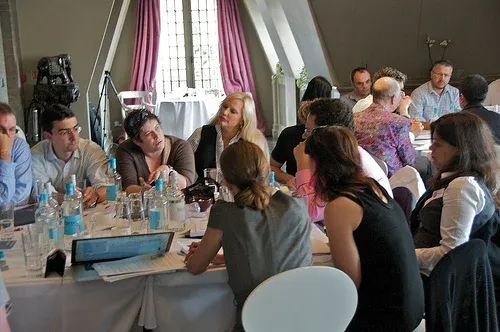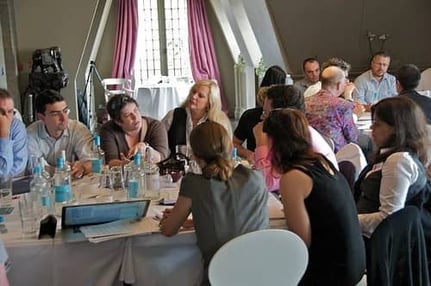 According to Econsultancy, many forward-thinking digitally-minded B2B marketers are finding that their own colleagues are the biggest obstacle to making substantial progress in their organisation's digital marketing strategies and activities.
Many participants at their 'Digital Cream' event at the Emirates Stadium in London reported that colleagues, often those in senior management and those with more traditional marketing views, did not fully accept digital marketing techniques. Some digital B2B specialists even said that they felt outnumbered by those with more conservative views, and felt like 'pariahs' in their own departments.
You can read more about this, including a selection of soundbites from Digital Cream here. In light of this news, it is pertinent to consider the extent to which businesses are missing out on digital marketing opportunities, even now in 2012, and how likely it is to be losing them money.
Sticking with what works
Some marketing heads at B2B businesses might argue 'If it isn't broken, why fix it?'. Such an attitude might ring true for now, but with so many organisations beginning to embrace digital marketing strategies, it may well be storing up trouble for the not-so-distant future.
As the 'old-guard' traditionalists of the B2B buying world retire and are replaced by their younger tech-savvy counterparts, digital marketing becomes increasingly important. If you haven't got a substantial online presence and you're not making the most of the many digital marketing opportunities in front of you, you could have a problem.
Why digital is the future, and the present
Since it first exploded globally in the mid-nineties, digital marketing has grown from being something bold, new and cutting edge, to something which is quite simply essential to survive in the modern business world. Aside from other considerations, many B2B buyers will expect you to have a digital presence, and if you don't, it may count against you when they're weighing up their choices.
Five ways to digitalise your marketing efforts today
Nowadays there are few excuses for not going digital, particularly considering the minimal monetary investment needed to make decent headway in the online world. If you're looking to assert your business's digital presence, here are five ideas to get you started.
1. Create/ revitalise your website – A website is the most basic unit of digital marketing currency, and if you don't already have one it should be a priority.
2. Blog – Regular, relevant posts can boost your reputation, earn you new clients and mark you out as a thought leader.
3. Social media – It's not just for B2C.
4. Start an email newsletter – A relatively simple yet effective way to reach out to your client-base.
5. Online video – One of the most effective methods to get your message across online.
Image by jdlasica