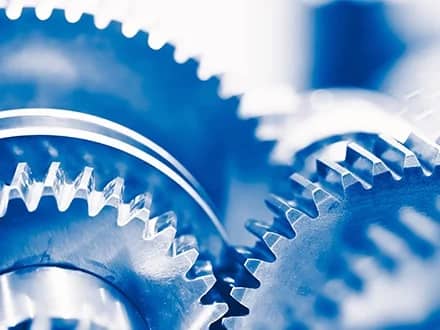 Historically, there has been little alignment between sales and marketing, resulting in a disgruntled marketing team wondering why sales aren't closing the leads they provide, and a sales team moaning that the leads are low quality.
Inbound marketing came about in response to changes in buyer behaviour - but sales have been slow to adapt. When buyers have a particular issue or point of pain to respond to they would rather conduct their own research online than speak to a salesperson (62 per cent of buyers use search engines and 48 per cent visit a company's website).
Inbound sales is emerging to address this. Unsurprisingly, the model is similar to inbound marketing - transitioning prospects through the stages of awareness, consideration, and decision, all the while working to support the buyer rather than the seller.
An alignment between marketing and sales is key throughout. Marketing need to be creating relevant content for sales at every stage, to drive prospects through the sales funnel and close them as customers.

Identify
From the outset, it's important to identify where a prospect is in their buying journey. They may not yet be ready to speak to a salesperson; their pain might not be acute enough, or they may need to seek approval before moving to the next stage. Sales need to wait patiently, but remain available and ready to answer any questions the prospect might have.
Most buyers are already in the awareness stage of the buying journey before they engage with salespeople (HubSpot). Therefore, salespeople need to think of themselves as educators. To do this, they must immerse themselves in industry news, increase their product knowledge and develop a deep understanding of their buyer personas.
So, what keeps your prospects awake at night? What are their business goals and desires? Without this in-depth knowledge, sales will spend time trying to nurture unqualified prospects, who are never going to become customers. When your salespeople are willing to walk away from unqualified leads, they have more time to cultivate more qualified prospects (Square 2 Marketing).
Marketing need to be providing relevant content, such as blogs and eBooks, which address your organisation's buyer personas' challenges, so sales can leverage event-triggered technology to understand which of your prospects are visiting your website, opening your emails and even viewing your pricing page.
Connect
The buyers have done their initial research and are ready to identify themselves, but they are still not ready to be sold to. Before even considering picking up the phone, do your research. HubSpot suggests there are 14 places to research a prospect before a sales call. Buyers just don't have the patience to answer basic questions whose answers are readily accessible with the most cursory searching, nor do they have time to fill you in on their challenges (HubSpot).
This first contact - be it virtual, on the phone or in person - is an initial exploratory conversation to check the fit, for both the buyer and the salesperson. Don't assume that an interested prospect is ready for a hard sale. In fact, don't ever bring out a standard presentation deck. Instead, leverage a prospect's interest as an opportunity to start a discussion.
Explore
We have all received sales calls in the past where the caller blurts out their sales pitch without any real interest or concern in our needs or requirements. Inbound sales is about listening to buyers, understanding their pain and offering solutions. The buyer must be able to believe in you as a person before they can believe in your products or services.
Jen Spencer, writing for Sales Hacker, suggests that when you master this, it is no longer a sales call, but an "authentic conversation between two people who both seem to understand a problem and are working together to uncover a solution".
Hubspot suggests the following framework:
Focus on the prospect's challenges first - people don't make changes unless they have a challenge that impedes their progress. Use the small yet powerful wording adjustment of "challenges" instead of saying "problems".
Connect goals with those challenges - talk about the prospect's goals and listen for an acknowledgement that they don't have a good solution and are afraid they won't achieve their goals.
Share plans that fit the prospect's timeline - introduce how your product can help with the buyer's goals and challenges. Ideally, your strategy is uniquely positioned to help [in a way] that competition can't match.
Then, discuss the budget - the final thing to understand is how the prospect will fund any investment they must make to implement their new plan. Consider all costs involved, including financial, time and human resource investments.
Advise
By this point, not only should your prospects consider your salespeople experts in their field, but they should also be viewed as respected and trusted advisors. The prospect is showing signs they are ready to buy. This stage can take on different forms, depending on your industry. Following on from the initial meeting, they may have requested a demo, a quotation or agreed to a second meeting.
At this stage, an alignment between sales and marketing is still important. Inbound marketing and sales tactics work best when your whole team works together and adheres to written processes. Going off script is more likely to alienate a carefully cultivated lead that would have eventually closed if sales had been more patient (Square 2 Marketing). As an inbound salesperson, you act as a translator between the general product information found on your company's website and the unique needs of your buyer.
Sales Hacker suggests the main reason prospects do not commit is doubt! They're scared to make a mistake. They're afraid of being wrong. Continue to be a trusted adviser and actively listen to your prospects doubts - it is not enough to have a great product; you need to sell yourself and your company too. Address the elephant in the room – discover their objections and tackle them head on, asking them to recall positive previous experiences where they made a similar purchase.
Changing the mentality of an entire sales team will be neither simple or an overnight fix. But creating an alignment between sales and marketing and developing an inbound sales process is a long-term startegy for success. Outsourcing to an inbound sales and marketing agency may also be an option.