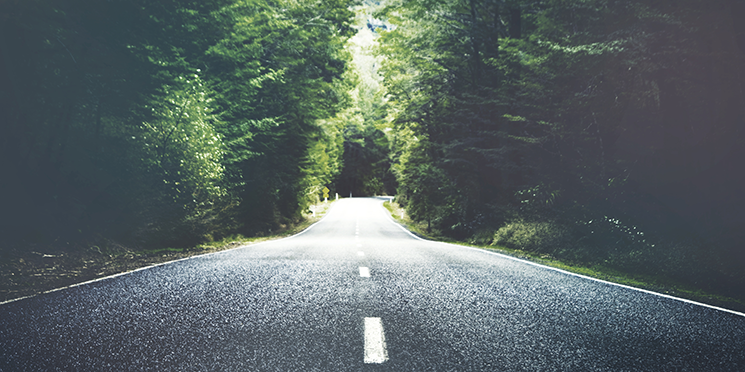 Across the spectrum, industries are facing change on an unprecedented scale – and the software as a service (SaaS) industry is no exception. In today's fast-moving and competitive environment, SaaS companies will live and die by their ability to acquire new customers and keep them on a long-term basis.
Therefore, it's important that you can reach the people that matter the most to your business. To do so, you need a targeted and effective marketing strategy that enables you to connect with and form relationships with the individuals and organisations that will benefit from purchasing your products and services.
Adopting an inbound approach can help you to achieve just that. In this post, we explore the current state of the SaaS industry and look at how implementing inbound marketing could help your company.
The SaaS industry in focus
Also known as on-demand software or cloud software, SaaS enables individuals and organisations to access software applications over the Internet. It is the best-known category within cloud computing, alongside infrastructure as a service (IaaS) and platform as a service (PaaS).
The SaaS industry is still young, but it has grown exponentially. In a report published in 2016, "Forrester Data: Public Cloud Services Forecast, 2016 To 2020 (Global)", Forrester predicts that "the global public cloud services market [will] grow at a compound annual growth rate (CAGR) of 22 per cent over the 2015-to-2020 period".
SaaS has expanded into numerous vertical markets, including energy, hospitality, fintech, healthcare and retail and new players are constantly coming onto the field. For emerging and growing SaaS companies, the challenge is to effectively scale their business, to acquire new customers, to retain those customers over the long term and sell more services to them on an ongoing basis.
This means that you need an effective, targeted marketing strategy that will enable you to reach the right people, in the right way, at the right time; people that will benefit from investing in your services for the foreseeable future. You need to find a way to attract the best people to your organisation and to keep those people buying your products and services. And that's where an inbound approach can prove invaluable.
Adopting an inbound approach
HubSpot, who coined the term "inbound marketing", describe it as "an approach focused on attracting customers through content and interactions that are relevant and helpful - not interruptive. With inbound marketing, potential customers find you through channels like blogs, search engines, and social media - unlike outbound marketing, which fights for their attention. By creating content designed to address the problems and needs of your ideal customers, inbound marketing attracts qualified prospects and builds trust and credibility for your business."
Your content should speak to people at each stage of their buyer's journey and provide relevant information that answers their questions and addresses their concerns – and it shouldn't be sales-focused. In this way, an inbound approach enables you to convert visitors to leads, close these leads to customers, and then delight those customers over time.
The best way to ensure that you produce relevant, interesting and engaging content for your target audience is to create buyer personas. These are semi-fictional representations of your ideal customers - their needs and fears; aspirations and business goals - and should inform all of your content. To learn more about crafting your buyer personas, why not read one of our previous posts:
And, of course, because it's online, you can measure the success of adopting an inbound approach. You can see how many people are viewing your content, how many leads you are acquiring, and how many customers you are winning – ultimately, you can assess what's working and what's not.
Given that SaaS companies thrive by retaining and upselling to their current customers, this ability to analyse the results of your marketing efforts in minute detail is truly invaluable. However, it is important to note that it may take some time for your labour to bear fruit. Indeed, there are similarities between SaaS and inbound marketing: both require an initial investment that pays off over time. Six months is generally a good benchmark for measuring the success of an inbound campaign - this period allows you enough time to research and create your buyer persons, to create various content assets, to measure their success, and to repeat and/or reassess as necessary.
The benefits of inbound marketing for SaaS
Like most industries, the SaaS industry is facing a unique set of challenges in a fast-changing world. Crucially, SaaS companies need to hold on to their customers; they need to prove why they're the best option - both now and in the future.
Writing on his blog, forEntrepreneurs, David Skok says: "The health of a SaaS business is directly tied to its ability to retain its customers and prevent churn. To do this, they have to ensure that their customers are happy. That means making sure they get the promised business benefits they signed up for."
Implementing inbound allows you to connect with the right people, in the right way, at the right time. It allows your organisation to demonstrate your knowledge and expertise and to answer your target audience's questions and solve their problems - and, ultimately, it helps you to win their custom (and keep it).