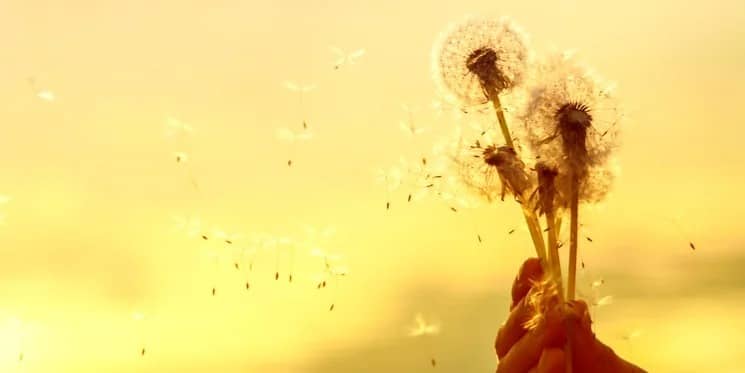 If you're a savvy marketer, it's likely you've already invested in your video marketing strategy. However, with so many channels and site pages primed for distribution, you may be wondering what your next steps should be, and where you ought to place your video content to achieve the highest conversion rate.
The buyer's journey and who your video's target audience is will be major deciding factors in the end delivery of your content.
Strategy
Before you embarked on the project, it's highly likely that you defined SMART goals for your video marketing strategy. Remind yourself, was your purpose to increase brand awareness, to celebrate a product, or rather to encourage prospects to purchase?
The original goal of your campaign as well as where it stood in your overall content marketing plan will impact on where to release your video.
If you seek to improve brand awareness by using short, educational (or entertaining) videos then it makes sense to explore social media channels like Facebook, Twitter, LinkedIn and Instagram.
Long awareness stage content, such as a how-to or explainer video, may be best placed on Youtube, where the audience is actively searching for content of that kind.
Hero content like about us videos, customer testimonials and product demos show more marked success on website pages. Including a video on your landing page can increase conversion rates by 80 percent.
If you have written material or existing pages that are relevant to your video, you may consider either linking to them from your video, or embedding your video on the page. This may be the case if you have made a vlog inspired by an old piece of content.
You can learn about audience behaviour by continuously analysing video marketing metrics. If you don't see the results you first expected, don't be afraid to revisit your buyer personas and adjust your strategy accordingly.
SEO
You can improve the browsing experience for your customer by making sure your video is fully optimised for search engines.
This will ensure that anybody making a query relevant to your video has a heightened chance of stumbling on your material.
There are several things that Google checks for, including meta descriptions, title and tags. Be clear and brief in your descriptions, and use relevant keywords. Better search engine optimisation will also result in better organic traffic results and increase your website authority.
Videos have a higher click-through rate than text links alone, so you are doing your business a favour by doing these simple things to improve your ranking.
Increasing viewership
It is also important to make sure that when prospects encounter your material they actually want to press play.
Autoplay is not to be taken for granted, especially on social media platforms.
So, pay attention to the thumbnail ascribed to your video. Is it a true representation of your content? Does it attract attention and inspire confidence?
It has been proven that viewers are drawn to visible human elements. If somebody is speaking to camera, as they would in a testimonial piece or a how-to, show the person in the thumbnail - and make sure it's a flattering shot! Having an awkward looking still doesn't encourage plays.
People are not drawn in by mystery when it comes to video content, so don't be coy about the content of your video. A clear, short description of what the video is about will reassure your audience they're in the right place as well as give your SEO a helping hand.
• Simplicity is paramount
• Be direct about what your video offers (a solution, a guide, a story etc.)
• Use keywords
• Give an indication of the time it will take to watch (you can do this by breaking your description into chapters)
• Promise value and deliver it
Target audience
Regarding finding your audience, focus on quality over quantity. It's not necessary to bombard your audience with video.
Just because you've made it doesn't mean you have to share it everywhere.
If you intend to incorporate video content into your overall social media strategy, the appropriateness of your content to the platform you are sharing it on should be the first thing you consider. Revisit your buyer personas and analyse where they would go for different kinds of information.
For example, if you have made a product demo, it would likely be better suited to a site page about that product than a social media post; imagine scrolling through a newsfeed and seeing a detailed description of a product you have no interest in or need for.
In that context, video becomes interruptive and overtly sales driven. Not only will it not be watched, it may also act as in irritant and might actually lose you subscribers. In contrast, videos of this kind can greatly enhance landing page conversion rates because videos convert better than text. Research also shows that visitors who watch video stay on websites twice as long and visit twice as many pages compared to those who don't.
For social, videos that are aligned to the awareness stage of the buyer's journey fare better.
Progression in the Buyer Journey
Video can be used as a marketing tool to drive people to your site.
On YouTube, you can use annotations to redirect viewers to your site pages, social media channels, blogs and other videos. These are the video equivalent of a call to action.
Clear description and interesting visuals improve the chances of your content being shared. By branding your video, you can really make the most of this wider audience.
To heighten the production value of your video and strengthen your branding you may be keen to include your company logo. However, bear in mind that the first 3 - 10 seconds of video are the most important. For social video don't hide your content behind a sting, viewers simply may not have the patience for it. It can instead be used as an end shot.
However, if this is an internal video, pitch or piece of hero content on your site a sting is perfectly appropriate, as you have something resembling a captive audience.
Search engines rank posts with video embedded higher than those without because video is an indicator of a rich piece of content.
The video size, placement, and dimensions have a big role in conversion rates on site pages. If you're ready to post your video on your website, place it above the fold and cushion it with basic introductory content.
When it comes to embedded videos, a width of 401 to 600 pixels (or height of 301 to 450 pixels) have been proved most successful at driving plays.
Inbound marketing is about putting the right content in front of the right people at the right time. If you keep your buyer personas at the heart of your video marketing strategy, both your viewership and conversion rates will steadily rise.