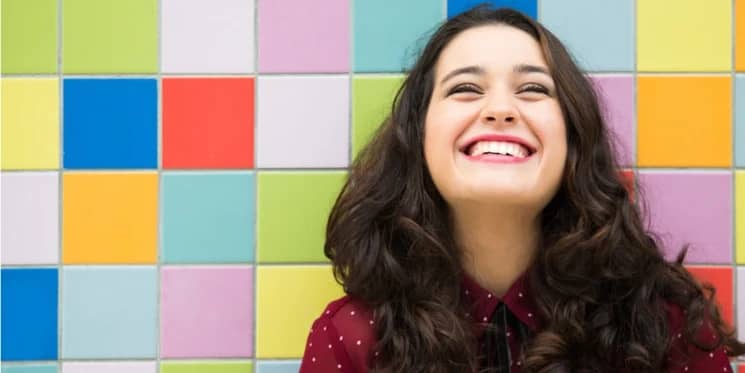 Customer testimonials are frequently used by marketers to build trust and increase conversion rates, yet they don't necessarily have to be delivered in the traditional written format.
Video customer testimonials are often much better received than their text-based counterparts. It has been stated that enjoyment of a video can increase a customer's purchase intent by 97 percent. And web pages that display video show superior time-spent-on-page metrics.
Buyer personas are known to inspect reviews before making any important purchase decision, and testimonials are particularly influential for those teetering on the edge of conversion, which is why customer testimonial videos are perfect for the consideration stage of the inbound sales funnel.
The best testimonials are credible, compelling accounts of a personal experience that somebody has had with your product or service.
Essentially, they tell a customer's buyer journey story, followed by company branding and a call to action.
Identify the right interviewee
So, who should you choose to be the narrator for your corporate video? A really good candidate for the job would be someone who is at ease on camera, able to improvise, confident and full of energy.
However, the most important thing is the customer and their story.
Viewers look for a human element in your video marketing. They want to be able to relate. Nervousness on camera can be coached, but enthusiasm and appreciation are hard to fake.
Your sales team might be able to help you find a customer that really fits the ticket. If they have developed a strong business relationship, it might even be sensible to ask them to reach out personally to request an interview (and possibly even to have them on set during filming).
Remember, you can coach people through camera shyness. Authentic testimony is more valuable than finding a great spokesperson.
Set expectations for the shoot
You can set your customer at ease by covering the basics of a day on set long before they arrive on the scene:
• Who – Who will be present during the shoot and what will their roles be?
• What – Guidance on what they should wear, bring and do. (Choice of clothing, where to park, proof of ID on secure sites, whether refreshments will be provided etc.) If there are particular things you want them to share in their presentation, it's worth letting them know beforehand.
• Where – The location of the shoot. Will it be in an office or work space, or would you benefit from hiring a special venue? These things are good to know. For a customer testimonial however, the story and the speaker are key, so the background is somewhat secondary.
• When – What time will they need to be on set and will there be downtime? For example, if you have multiple set ups, then perhaps they might wish to bring something with them to do in those break periods.
How to prepare your customer
Your customer might have questions about whether they can do anything to prepare for the video before the film day.
In the case of a customer testimonial, your purpose is to provide the stage for an authentic, heartfelt comment on the way your company operates. This could take the form of a story, an interview or casual conversation.
In contrast to educational or explainer videos, it isn't necessary to compose a full script.
However, your speaker doesn't necessarily have to fly blind. You can make them more comfortable by providing a simple structure for their appearance in the form of interview questions. Depending on the personality of your contact, you may or may not wish to send them these questions beforehand.
Some people appreciate being given time to collect their thoughts, some people may have limited time to prepare, and others might just prefer to give spontaneous, off the cuff responses.
Nevertheless, it's good practice to prepare a set of interview questions in advance. You could also give your customer practical advice on ideal answer lengths, as well as how to structure their response in an 'edit-friendly' manner.
Here are some example questions to get you going:
Who are you and what do you do?
What problem led you here? Tell us how you found us.
How did we change things for you?
What does life look like now, how have things improved?
Why did you choose us?
What has been your experience working with this team?
Do you have any advice to share with people who may be facing the same struggles you were?
Being on camera for long periods can be tiring, so allow time for breaks. If a speaker is nervous, they may take a little more time to film, so your team should be prepared to step in with words of support and refreshments.
Feedback provides good direction, but over-correction can be off-putting, or worse, patronising. Try not to interfere with the content of what your customer is saying because, whatever their approach, it's their story to tell. A customer with genuine warmth towards your business will inspire confidence in viewers.
Location
For your shoot, be sure to secure a place that is quiet, private and free of distraction. If you are enlisting the services of a professional video production company they may be able to guide you in finding suitable locations.
Minimise disturbances by letting other users of the area know ahead of time that you have plans to film. Written notices will also help reduce the risk of audio spoilage or accidental interruption.
Choose a location that has lots of room. Once you have your crew, equipment and star assembled, things can quickly start to feel hot and crowded. Adequate space to breathe will make your customer comfortable and also open up the scope for using a variation of different camera angles.
Graphics
For the most part, a customer testimonial will take the form of a talking-head video. This will emphasise the personal, human element of your piece.
However, that doesn't mean to say there isn't room for graphics.
You might like to highlight quotes for example, or use text overlays. Graphics help people to absorb the information. Additionally, they appear in preview windows, make for a good screen grab and add visual interest.
B-roll (supplementary shots spliced in) are another potential asset you can use to illustrate key points. These bells and whistles will be budget dependent, and it's also important to remember that it may increase the production time.
Social
With permission, there is nothing to stop you from sharing your customer testimonial video on your favourite social media channels. However, for social platforms you may wish to use a shorter excerpt.
This type of video is most appreciated by potential customers deep in the consideration stage, and those people are more likely to browse your website for relevant information than your social pages.
However, if you do feel like your customer's story would be suitable for all stages of the inbound methodology, there are upsides to sharing on social - one being that you can engage in long-form storytelling in an arena that is usually restricted by short word counts.
Customer testimonial videos are about convincing potential buyers to take the plunge and invest in your product or services by demonstrating a history of customer satisfaction.
They are a creative way to explore the many reasons people in the consideration stage should move forward and invest in your offering.
Most importantly though, a sincere and well-executed customer testimonial clearly demonstrates why prospects should choose your business instead of the competition.