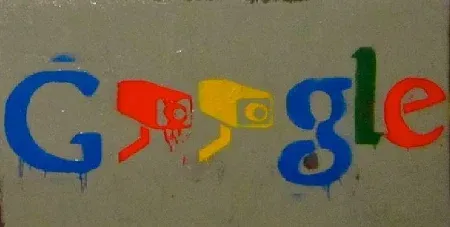 Concerns over the NSA and GCHQ allegedly passing themselves off as Google in order to intercept private Internet communications have been mooted as motivation for the search giants dramatic stepping up recently of 'encrypted search', as it purportedly moves to "increase privacy for its users". The fact that unencrypted data will still be accessible to AdWords customers however (albeit to a lesser extent), has left some questioning the full extent of those motivations.
Many marketers believed there was an unspoken contract between search engines and the sites they were crawling -- "we'll let you crawl our sites and you show us how visitors arrived". It appears this was not the case, with Google at least (as yet Bing and Yahoo have not followed suit, but they represent less than 30% of total searches).
And a recent update to Google's terms of service in which they announce the right to use Google+ users names, pictures and endorsements in the ads they sell to advertisers, without asking first or sharing the up-side, could be seen as sitting at odds with their 'don't do evil' motto. You can opt-out, but this is effectively a soft opt-in where the emphasis is on you to say no. This is not accepted as best practice by any means in the world of email marketing, so no better here I suspect.
Has Google moved from being a company focused on the best interests of searchers (and advertisers, of course), to become a company more driven by and focused on the needs and demands of their shareholders? Whatever your point of view, it is Google's prerogative to do whatever they choose it would seem, and there's not a lot anyone can do about it.
And Google glasses…don't get me started!
What is encrypted search and how does it effect you?
Encrypted search (SSL – Single Socket Layer) cloaks a search term and reports on it as 'not provided', so you will no longer be able to see which keywords attract visitors to your site. First launched by Google in October 2011, this impacted data from searchers logged into Google. But a significant spike evidenced since 4 September 2013 heralds the final chapter in this process, impacting 'all searches' on Google, and expected to impact 100% of searches by the end of 2013.
As an Internet marketer you will have come to rely extensively on being able to monitor keywords that draw visitors back to your site in order to further optimise around those terms, right? So, to use the technical term, this latest development sucks! You will, of course, still be able to measure traffic to your website, but now you'll not know how it came to you, or why?
Is it all bad?
You will still be able to see some search terms in the Google Webmaster Tools (albeit not every term, and only for a limited period). And, if you have access to technically skilled staff, Moz's Rand Fishkin proposes some clever system workarounds to approximate Google keyword analytics based on extrapolations of results from other search engines.
Encryption undeniably poses a considerable set back for more traditional SEO pundits, but arguably it places more emphasis on the quality, relevance, helpfulness and timeliness of the content we all publish, and the value of that content to searchers -- all things Google has been promoting for some time.
It is true that many marketers used this data to make the web a better place, but is it also possible there were those who still focused on optimisation over valuable content? And despite Penguin and Panda, some questionable results were still being returned. (Let's leave to one side the probability that those algorithm updates were actually a fix for the problems, caused in the first place by Google's 'Caffeine' release in 2010).
Where do we go from here?
We can still research what people are searching for and identify valuable and accessible search terms for our businesses, we just won't be able to measure exactly how effective we are at drawing searchers back to our site with those terms.
You should now put more emphasis on tracking organic traffic at a page level. You will still know how much organic traffic you are attracting and, to an extent, be able to correlate content to increases or decreases in organic searches.
Google's move may well eradicate temptation to over optimise and arguably puts more emphasis on creating a better experience for the searcher. So it has the potential to deliver a better experience for everyone, not just the searcher, but for you too as the relevance and value of your content gains currency and traction.
And early indications of what to expect from the recent release of Hummingbird, Google's recent wholesale change to the search engine, suggest more context will be added to search results as interpretation of a searcher's intent becomes more possible.
The rather surprising announcement around use of your profile in Google ads is not necessarily as ominous as it sounds, but it may well appear like a watermark in the future(this comes into force 11 November) depicting where the tide turned in Google's relationship priorities.
Is it naive to expect a quoted "behemoth" to act in any way other than for its shareholders interests first and foremost, or are we witnessing the tipping point, ultimately leading to Google falling out of favour and eventually falling like so many Goliath's before them?
What do you think is going on? Is this ominous or inevitable, or just business as usual?
Image by *Bitch Cakes*