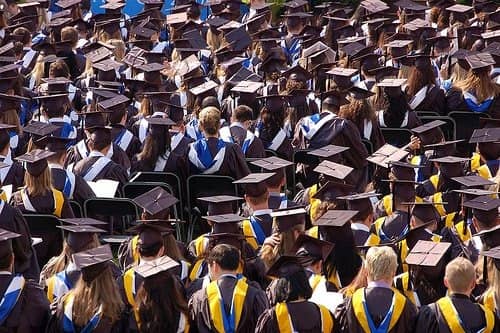 Businesses are fast recognising that the "old" marketing channels - print media, trade shows, telemarketing, email blasts - are in decline. At the same time, they are constantly being urged to get a handle on the new ones – social media, blogs, eBooks, and all the other apparatus of our content-rich, online, inbound marketing age.
And, rightly so.
But the sheer pace of change occasioned by the internet (David Meerman Scott ranks it as more significant even than the advent of the printing press) means that B2B content marketing, like any other marketing discipline, can arguably no longer be learnt and mastered from first principles or on-the-job "best efforts" alone. So what training is there, in terms of recognised qualifications, to ensure the quality and relevance of the next generation of marketers?
With this in mind, I packed my satchel and went in search of suitable educators. And what I found worried me.
The suppliers
There is no shortage of willing providers who will train you in "digital marketing" - for a fee. Technology vendors have a high profile here; Google, for instance, offers an online course in digital marketing that takes 6 months to complete and rewards you with an industry-recognised certificate – in return for £1,200.
Similarly, any number of marketing training consultancies will offer digital marketing training face-to-face or online, or a combination of both, for a price. Less obviously commercial providers include the CAM (Communication, Advertising, Marketing Foundation), which is in turn affiliated to the Chartered Institute of Marketing (more on the latter below).
Also, plenty of UK universities now also offer digital marketing-type degrees and postgraduate qualifications – Manchester Metropolitan, Portsmouth and De Montfort amongst them.
Content marketing – without the content?
But what concerns me about many of these courses is that training in actually planning, targeting and generating B2B content seems to be completely absent from them! Of the organisations I have cited above, for example, only the CIM appears to offer any dedicated unit or element to actually teach you and your teams how to go about the day-to-day business of content marketing.
What could be the reason for this? Schoolboy curiosity aroused, I decided to dig deeper…
Do acronyms spell authority?
The CAM and CIM are industry bodies that have built up their training and qualifications activities to enhance the reputation of their field, and its practitioners. Here is what these contenders offer the learning-hungry B2B content marketer:
CIM – The CIM offers a one-day, dedicated Content Marketing Planning course, for £550 plus VAT. Rather short-sightedly, though, the courses appear to be run in London only – good for some of us, but not for many others.


CMI – Reverse a couple of letters and you get CMI (Content Marketing Institute), a broad confederation of B2B content marketing contributors and an often helpful source of education, research and thinking. The CMI offers books, webinars, whitepapers and other "DIY" education and training tools in spades, but as far as actually delivering courses goes, it appears to go no further than a one-day content Master Class that costs the best part of $700. And – bad news for Brits – it only runs in the US.
IDM –

The Institute of Direct and Digital Marketing, the

UK's only government-approved institute for the professional development of direct and digital marketers, appears to offer at least some training on content marketing. Still rather London-focused (well, Teddington), their one-day Content Marketing Training Course will cost you anything up to £550.
MPU - MarketingProfs University (providing training, events and advice for marketers) offers a Content Marketing crash course, consisting of 14 classes, all delivered online/via email and including mobile content modules. They also address strategy, SEO, and lead generation.
Can you see a theme building here? Short courses and away-days are about as far as it goes. Indeed, the CIM's more traditional, long course content doesn't even mention content marketing at all!
Essentially, what we're seeing is that content marketing gets the short courses, and the meatier courses avoid the topic altogether. Could it be that the pace of change in B2B content marketing is simply too fast for trainers and course designers to get a grip on? From where I'm sitting in the classroom, it's looking very much like it!
Content marketing in cap and gown?
Given that 95% of UK B2B marketers are already actively using content marketing, this paucity of UK-based B2B content marketing teaching alarms me. Don't misunderstand me, short content marketing courses can deliver value. If you can invest in them, based on some of the guidance I have given above, all the better.
But until trainers and educators embrace content marketing as an intrinsic part of the wider marketing curriculum - and devote the same resource to keeping step with it - the best coaching a content marketer can hope for will continue to be self-education, and listening to trusted sources, who openly offer information and wisdom.
Unjust though it may be, neither you nor your team will be given the opportunity to don a content marketing mortarboard anytime soon!

Image by Josh Thompson