What you will discover in this eBook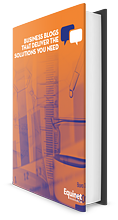 As Brian Clark, the CEO of Copyblogger said, " Don't focus on having a great blog. Focus on producing a blog that's great for your readers."
Investing time and creativity into your blog, and fostering active engagement from your audience, will see you rewarded by a blog that generates improved marketing results.
This eBook will teach you how to go beyond the business blogging basics and significantly grow and scale your blog's reach.
You will learn:
How to get your B2B blog discovered and read
Tactics for converting visitors to subscribers who keep coming back
Methods for turning subscribers into evangelists for your blog and your business
Fill out the form and we will send you the eBook immediately.