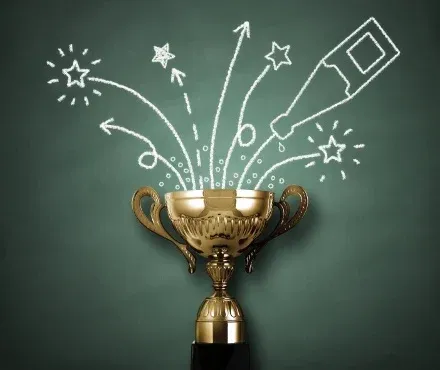 If you've got a great offer for your audience you want to ensure they receive it.
But, in order to reap the benefits of creating valuable content that will attract the right people to do business with you, you need to implement an effective campaign that will show your audience that your product or service is the solution to their problems.
Writing on Content Marketing Institute (CMI) Steven Macdonald says: "This kind of scenario happens a lot. You create the content, hit 'publish', and expect visits, leads, and sales to explode overnight. It's a nice story, but it rarely happens that way. And yet, when done right, content marketing will be your most powerful source for new traffic and customer acquisition."
So how can you ensure that you business is one of the ones doing it right? There are essentially five key components of a successful B2B inbound marketing campaign:
Produce a compelling marketing offer
Place the offer on your website
Attach the offer to automated workflows
Promote it via email, blog & social media channels
Measure results
By building all of these parts into a cohesive whole, you are likely to see a perceptible ROI from your content marketing efforts.
1. Produce a compelling marketing offer
Content is at the heart of any inbound marketing campaign. What are you providing to your audience? And why should they grab your offer with both hands?
From eBooks to videos, and everything in between, the best pieces of content directly address prospects' pain points, providing solutions, advice or creative ideas for the issues that are giving them problems.
Therefore, if you fail to produce a valuable piece of content in the first place your campaign will be dead in the water before you've even begun.
2. Place the offer on your website
You want your content to generate new leads, so that means creating a call-to-action (CTA) button to place on your website, promoting the offer. HubSpot advises that CTAs should be "visually striking with copy that compels you to click the offer".
Visitors that click on the CTA will be asked to fill out a form on a landing page, in order to access the content. This process acts as a two-way transaction: the visitor provides you with their contact details and, in return, you give them an informative and useful piece of content.
3. Attach the offer to automated workflows
Once you've created a brilliant content offer and placed it on your website, it's time to think about how you are going to nurture the new leads that are generated by it. This is where workflows come in.
The term "workflow" is used to describe an automated series of emails, or other communications, that will allow you to gain more information from, and understanding of, early stage leads, before they are handed over to your sales people.
Workflows can be as simple or complicated as you want – but they should aim to keep a lead active and guide them further along the buyer's journey. For example, a lead that downloaded an eBook may receive a thank you email, which includes a further content offer.
4. Promote it via email, blog and social media channels
Not everyone will come across a content marketing offer via your website – and that means you need to promote it via other channels. It's a good idea to take a three-pronged approach: email, blog and social media.
You can send a dedicated email to your existing contacts to notify them about your new content offer. Depending on the nature of the offer, you may want to target your whole database, or just a targeted segment.
When it comes to blogging, a good tactic is to write a blog post based on your new piece of content: you can then insert the relevant CTA at the bottom of the post.
For social media promotion, the first thing is to decide on a preferred network. You probably don't want to focus equally on every platform, so consider where your audience hangs out online and where you can gain the most leverage, whether that's Twitter, Facebook, LinkedIn, Google+ or another network.
5. Measure results
You've perfected your campaign – but there's no time to relax. Now you need to close the loop by tracking and measuring the results at each stage.
There are a wide range of metrics you can look out to analyse your performance. These include:
CTA analytics
Landing page analytics
Workflow and email analytics
Blog post analytics
Social media analytics
Each of these elements can help you to identify weakness and strengthens in your B2B inbound marketing campaign. However, don't forget about the bigger picture and stay focused on the number of new leads and customers your campaign (and each of your channels) has generated.