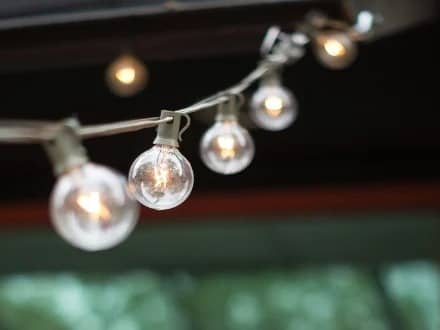 One of the hardest tasks any company faces is finding and connecting with potential customers, then nurturing those initial contacts until they become actual customers. The development of new marketing channels, the revolution in customer knowledge, and the subsequent changing demands of the customer have made this task simultaneously easier and more challenging.
On the plus side, the growth of social media and the ease at which it is accepted by most of the population has made it easier than ever to find and target customers. On the negative side, those customers are now better informed than ever before and likely to make formal contact towards the end of the buying process when they know what they want.
The sheer number of relatively new digital marketing channels is also an issue – while it offers multiple routes to a customer's heart, it also implies a vast amount of distributed effort, or perhaps a more intelligent, targeted approach.
So how can you connect with potential customers?
Before we start to look at the online touchpoints that I want to focus on in this post, it's important to say that the old, traditional person-to-person points of contact have a place too. Here I am talking about trade shows, seminars, conferences, networking, personal emails and the like. While perhaps not as popular or effective as they have been in the past, they can, in the right circumstances, bea fruitful way to initiate contact with a potential customer.
Although as a marketing method it has been around for many years now, a targeted email newsletter is still a highly effective way of connecting with customers, with 89 per cent of marketers saying that email is their primary channel for lead generation. I would argue that the process of reading an email newsletter is essentially an offline one, so I will not be discussing it in depth here. (Not the least because it warrants a whole string of blog posts in itself).
1. Blogging and commenting
Let's start with blogging. We should all be aware by now of the huge benefits of blogging – how it helps you to be found in search engines, how it becomes a great delivery mechanism for a call to action and how it can trigger a dialogue in the comments. And it's this last point that people often overlook. Firstly, you should think about writing your blog posts in a way that invites comment. Ask questions at the end of your post, introduce a radical new idea or perhaps be a little controversial – all of which can help to encourage commenting. Once someone has commented, make sure you reply and, in as natural a way as possible, continue the conversation. Try to add extra value by providing further information or by tailoring an answer to their circumstance. If the comment is negative, always acknowledge it, thank them for their feedback – and, where appropriate, ask them to put forward their own ideas on the issue.
But this is only one half of the commenting story. It is also worthwhile seeking out the blogs of potential customers and commenting on them. Again, try and add something to the conversation – something from your own experience, perhaps - or mention a useful resource. Avoid being "salesy" or self-promotional and never be negative. It can be quite difficult to get the tone and content of your comment right, so here's a link to a great guide on commenting.
These basic techniques of creating provocative content, responding to comments and commenting on prospect's posts, apply equally to other social media channels such as YouTube or Pinterest.
2. Providing tailored messages via your website
Today's technology offers new solutions and options for the modern marketer, with one of the most powerful being the ability to adapt the message to fit the prospect and their needs at that point in time. Marketing automation allows you to see what prospects are responding to and react accordingly – targeting them with tailored messages that connect and resonate with them during different stages of their buyer's journey and providing highly relevant content. This is potentially one of the most powerful tools at your disposal. The skill here is in identifying and setting up the conditions for delivery of a particular piece of content.
Any discussion about connecting online would be incomplete without mentioning social media. So the last four methods of connecting online we look at here are all social.
3. LinkedIn
For business-to-business there is no better social network than LinkedIn. Although Facebook has laid claim to the business arena and studies show an increasing level of engagement by business on Facebook (see below), it's not an ideal platform and one that is often hampered by its mechanisms for making money. Any Facebook page manager will be able to speak to that issue. LinkedIn, on the other hand, started as a business network and is widely trusted. Just recently it's been bought by Microsoft, so in the longer term it will be interesting to see what direction they take it in and how they develop it.
Before you start any activity on LinkedIn, make sure your own profile is up to date, complete, and as good as it can possibly be. Always check who has looked at your profile (one good reason to upgrade your account) as it may be a potential customer you can connect with.
There are several ways to effectively use LinkedIn. One obvious way is to use LinkedIn's Groups. Firstly, look for groups on LinkedIn related to your product or service areas. Look for active groups that have lots of discussion. Many groups on LinkedIn have become ghostlike with marketing users publishing posts with links to their blog or website with no discussions or comments – these are not helpful.
When you find an active group, and without being too pushy, be helpful. Answer questions and add useful information to discussions. Ask your own questions – try and post ones that will stimulate a good discussion. Don't post just to push your name forward – always think of what will be useful to your potential customers.

Consider creating your own group for your customers, as being helpful to existing customers by publishing useful posts and answering their questions will attract prospects too. (And it will work wonders for your customer retention).

If you have the time and/or resources, consider publishing posts on LinkedIn, as all of your LinkedIn first connections will be notified when one is published.
Use LinkedIn's search facilities to identify prospects and either connect with them or look at their posts. Then comment and share them where relevant and appropriate.
When posting, LinkedIn gives you the option to tag people (mentions). Include the @ symbol, immediately followed by the user's or company's name in your status update. Use this to draw the attention of potential customers as they will be notified when they have been mentioned.
Don't forget to make good use of your company page – post updates and create showcase pages.
And finally, don't forget to add LinkedIn follow buttons to your website, emails and other marketing channels. This also applies to all the other social media channels covered here.
4. SlideShare
SlideShare is another way to connect with potential customers. It gets more than five times the traffic from business owners than other social platforms. Posting useful presentations that help potential customers understand a product area or make a case for purchase is a great way to use this presentation based social network. According to their own figures, over 70 million users are looking for content on SlideShare every month.
Just like other forms of social media you can like posts, follow users and comment on posts (presentations). When you like someone's presentation they will be notified of that – which could then be the spark for a fruitful business relationship. Likewise, when you follow a user they should also see that. This is a subtle way of getting a prospect's attention.
But with SlideShare you can go further - you can embed links and calls to action within your presentations – you can even disable the ability to download a presentation and then link to a lead generation form on your website offering viewers the full download.
The ultimate way to use SlideShare is to add lead generation forms to your presentation and then link them to a marketing automation system, such as HubSpot, Marketo or Eloqua. As an example, the HubSpot integration allows viewers of your presentation to trigger a contact form by reaching a particular slide, requesting a download, finishing the presentation, or by clicking a "learn more" button embedded into the content. This form is connected to HubSpot and the lead is created as a contact.
This is particularly helpful for existing contacts that view your content on SlideShare as part of their buyer's journey. Because these form submissions are integrated with HubSpot, they will appear on the contact timeline, and act as an interaction, which will improve lead intelligence for sales.
5. Twitter
Twitter can really be used in two ways – as a way of publishing messages and also as a way of monitoring the "Twittersphere" for potential customers.
You can use tweets to announce events, provide news and drive people to your blog or website. But to really connect with potential customers you need to publish tweets that they will respond to – thus starting a conversation. And you also need to look for tweets that you can respond to. The trick to succeeding in this second task is being clever in how you set up searches. Here, a tool such as HubSpot or HootSuite can prove invaluable. Searching for hot topics in your industry, searching for relevant hashtags and following potential customers can all yield useful results. Again, once you see an opportunity it's about getting noticed, being helpful and/or providing information.
6. Facebook
You may see Facebook as primarily a B2C marketing tool, but that has actually changed in recent years. When you consider that Facebook has 1.65 billion users, it stands to reason that many of your buyers and prospects will be active on the platform. According to The Drum: "A recent industry report on social media marketing indicates that 50 per cent of businesses with 1,000 or more employees felt it was effective for B2B marketing… The survey also reviewed the benefits for Facebook for B2B marketers and found that 90 per cent of those surveyed say it increased exposure with 77 percent citing increased traffic as a plus. Additionally, 68 per cent agreed that Facebook provided marketplace insight, with 65 per cent saying it generated leads and improved search rankings."
One major difference between your prospects on Facebook and your prospects on a more business focused network like LinkedIn is their mindset. When they are on LinkedIn, they are most likely to be in business mode and may well respond to serious thought articles, in-depth blog posts or information, whereas when they are on Facebook, they are more likely to be communicating with family and friends and looking for entertainment. To reach them while they are in this frame of mind, use offers and freebies delivered via Facebook's targeted lead ads, as these are the best ways to get their attention. Even when looking for entertainment, they are not likely to pass up the chance of a free, genuinely useful eBook, or some other relevant offer.
So here we have discussed just six of the many ways you can connect online with potential customers. There are probably at least as many ways as there are social networks and digital marketing channels. But just concentrating on a select few, and using them well, will generate new customer leads and provide significant rewards.