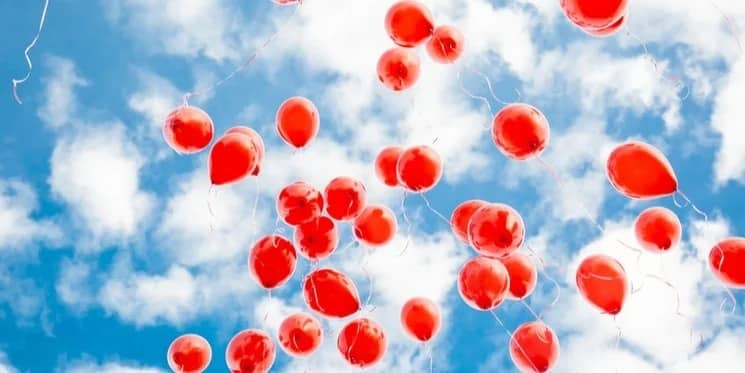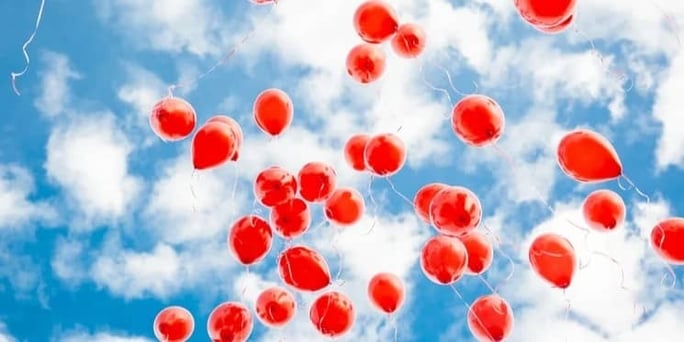 Dedicated, targeted and consistent blogging can help immeasurably in building your company's authority and establishing you as a thought leader in your industry. But what's the secret to coming up with consistently great ideas that will engage and delight your manufacturing prospects?
If your blogging for manufacturing is in a content creation rut, here's a guide to 24 pain-free ways to generate a host of new blog post topics that will rejuvenate and enliven your efforts.
1) Consider the why
What's the purpose of your blog? Why are you doing what you're doing? Are you looking to drive conversions, increase subscribers, boost revenue, build authority, raise awareness or convey information? Or maybe it's all of the above? Having a clearly defined goal will ensure your content creation efforts stay relevant and targeted.
2) Identify your audience
It's crucial to keep your buyer personas front and centre throughout the content creation process. Who are you writing for? Are they CEOs, Engineers, Procurement Managers, Designers? What are their interests, their challenges and their motivations and their pain points? What are their preferences and habits in terms of how they consume content? Are they looking for in-depth information which they can take in at their leisure or do they prefer a more concise read which provides succinct answers to key questions?
3) Keep it relevant
The buyers journey will be pivotal in helping you identify relevant content ideas. Are your readers looking for answers to industry-specific questions? Perhaps they are further through their research process and are comparing the offerings of a range of OEMs or EMS providers? Or maybe they're already your existing customers and are looking to be updated, informed or inspired?
While it's tempting to use your content offerings to sell your services, brand or products, try and avoid focusing too soon on the "what" of what you do. Any overt selling will be much better received further down the buyer's journey, once your prospects feel ready to make decisions. In the meantime, aim to concentrate your efforts on creating content that satisfies their queries, curiosities, objections or pain points.
4) Brainstorm
Let's start with the premise that, at least for now, all ideas are good ideas. Encouraging the creation of new ideas from across your teams, from operations to procurement to engineering to sales, can offer a rich vein of content topics that you may not have even considered. It can also be surprisingly helpful to include one or two people in the brainstorming session who have little or no familiarity with the project as they'll come free of any previous history or preconceived ideas.
5) Research your competitors
What others are saying within your industry can be a great source of new content ideas. Take some time to research what topics your competitors are talking about and observe what's trending and what's getting links, likes or shares. What themes or keywords seem to be getting the most attention? And what questions can you see have been left unanswered that you feel you could address?
6) Follow the news
Using current affairs (or newsjacking) can provide an invaluable starting point for blog post ideas. But do be aware of finding the balance between responding to the latest news (which may have initial impact but a limited lifespan) and creating evergreen content which will stay fresh and relevant for longer.
7) Curate your content
Take advantage of the rich content resource that you, and others before you, have created. This could be in the form of an internal curation of a selection of your company's own blog posts, focused around a specific theme. Or it could be an external roundup of blog posts from leaders in your industry that you feel your readers will especially appreciate.
8) Research Industry Forums
Forums and industry publications can be a great way to identify the hot topics your prospects are keen to discuss. What issues are they encountering and what problems are they trying to solve? You can then make it your mission to create relevant and targeted content that fulfills this need.
9) Conduct Interviews
A well-planned interview can offer rich pickings for new content ideas specifically targeted to your industry. You could arrange to speak to an expert or leader in manufacturing, or you could plan a one-on-one with a team member or new employee. You might even choose to interview someone completely unconnected with your industry to reveal a completely new perspective. Speaking to an industry outsider can be a fascinating way to uncover hot issues, questions or topics that you may not have even considered.
10) FAQs pages
The frequently asked questions on your own website and your competitors' websites, can offer an abundance of new content ideas. You could pick one or two common questions to drill down into the detail of, or create a top ten list. And while you're at it, why not check out the FAQs on your competitors' pages and make it your aim to answer the questions that they don't appear to be addressing.
11) Offer insights
Focusing in on a specific detail of your manufacturing process can offer plenty of creative ideas for your blog content calendar. Why not talk your readers through a typical stage of the manufacturing process, create a step-by-step guide or offer a behind-the-scenes perspective.
12) Go to business networking events...
..and strike up conversations. It's amazing what you can discover when you ask questions of your contemporaries. Talking to people in industries or sectors seemingly unconnected to yours can also spark surprising new inspiration for new blog topics. And be sure to keep a mental note of the questions that your contemporaries ask you, which can provide useful insight that you may not have considered.
13) Create a day in the life of…
...a manufacturing procurement manager, an electronics engineer, an account manager - take your pick. Offering candid and personal insights into your company's day-to-day activities can help to tell your story in an appealing and compelling way.
14) Ask questions
Why not go straight to the source and ask your customers what it is they'd like to know more about. You could send out a short email survey to your contacts list or ask your social media followers what challenges they are facing or which topics interest them most.
15) Spread the word
Give your customers or prospects a sneak peak or preview of something that you're excited about. Perhaps your company has a big event coming up? Maybe you're attending a trade show, partnering with an OEM or EMS provider or launching a new product?
16) Quiz your Sales Team
Your sales team are on the front line when it comes to communicating with your customers and prospects. They're handling issues, queries and objections week in week out, so why not quiz them for a list of some of the most commonly asked questions they get asked.
17) Revisit your company's About page
There's so much value to be gained from simply telling your story. What's your mission, what are your values, what inspires and excites you? Exploring the "why" of what you do can offer a window into your world that will draw your prospects in and motivate them to want to find out more.
18) Use search engines
Try typing some keywords into a search engine and see what other suggestions automatically pop up. You're likely to discover a rich vein of new topics that may not have been completely obvious. And keep an eye too on the related searches, that appear at the bottom of your page of search results, for other sources of inspiration for your content calendar.
19) Analyse your own website
Use your own website analytics can be a massive asset in discovering keywords your prospects are using to find you. And you can then create targeted content around those topics. You might also want to analyse the common themes that are cropping up in your website's internal searches. What questions are your prospects typically asking that you are aptly placed to answer? And what topics are they discussing in the comments section on your site that you could seek to address?
20) Have fun with blog topic generators
Hubspot's Blog Ideas Generator is a brilliant tool for revealing new and original blog post ideas to fuel your content creation efforts. Simply type in three nouns into the search boxes and let the generator do its magic!
21) Create Lists
Formatted blog posts that are created from bullet points or numbered lists can provide a handy structure and focus to your content creation. Popular formats that could inspire your blog calendar planning could include: How Tos, Quick Tips, Top 10s, Pros and Cons, 10 Misconceptions, 5 Tools, 8 Things or 6 Myths.
22) Repurpose existing content
Creating new content needn't mean reinventing the wheel. Why not identify the most popular posts on your current blog and then rework or update the ones that have garnered the most attention. You could approach an existing post from a new angle or update old statistics with the latest research findings. And why not explore other forms of content that you've already created (infographics, podcasts or webinars) that could be converted into a blog post.
23) Ask your inbound marketing agency
If you're working with an inbound marketing agency then their content team can be an invaluable source of fresh and compelling blog topic ideas. They can help you to devise your blog strategy (including essential keyword research), they'll guide you in preparing your editorial pipeline and they'll provide ongoing blog training to ensure your writing team keeps focused and inspired.
24) Take a walk
A change of scene can often be the best thing for re-energising your content creation efforts. And there's also huge value in bouncing ideas off friends and family, looking to your own hobbies or interests, or scouring your favourite magazines for topics that excite you.
The good news is that great content ideas are literally all around you. And once you get your content creation hat firmly in place, you'll realise you can find inspiration in the most surprising of locations.