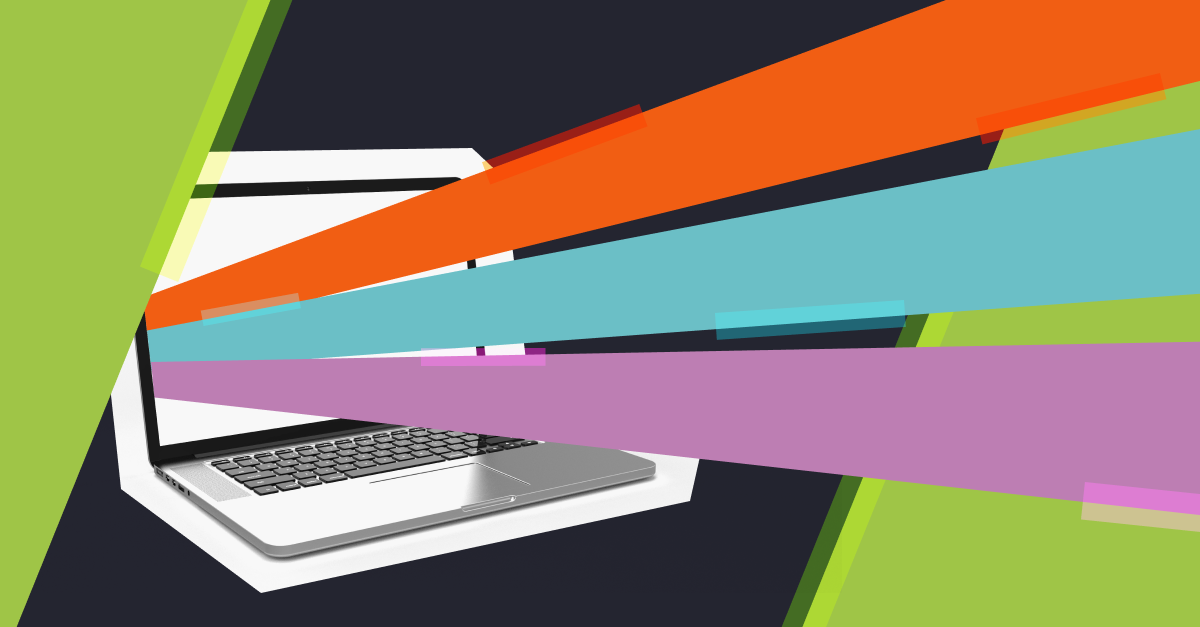 What's your blogging routine like? Did you start with good intentions five years ago and then let it drift? Is it now lacking direction and inspiration? If that sounds like you - don't worry, we're here with 24 powerful ways to imbue your blogging with fresh meaning and purpose.
Will AI kill blogging or bloggers?
As AI emerges that can answer all of your clients' questions - no matter how niche- you may be thinking about getting ChatGPT to write all your blogs for you.
Alternatively, you may be feeling like blogging is a busted flush. Why bother adding more words to the world, or enter an arms race of content production that promises diminishing returns?
But in the homogenised world of manufacturing marketing, neither approach is going to help you reach the prospects and customers you need to speak to most.
Why blogging still matters
Publishing an original blog with a unique voice and perspective can still make for a distinctive brand that cuts through more effectively. It can humanise and position you as an authentic guide in a wilderness of seemingly unremarkable competitors. But you're going to need to focus on originality if you're want to remain relevant and popular.
So, here are 24 ways to get back on the blogging horse and bring new value to your clients - serving them the content they're craving in an undifferentiated world
1. Consider the why
If you've lost your way with your blogging, it's worth returning to the fundamentals. What's the purpose of your blog? Why are you doing what you're doing? How are you looking to add value for your audience of prospects and customers ? To help with this, the content expert Andy Crestadina advises you to clearly write your content mission statement and keep it mind for every piece of content you create. He even gives you the template:
Our company is where AUDIENCE X finds CONTENT Y for BENEFIT Z
It's a simple but effective formula that keeps you focused on the only thing that matters, serving your audience.
If you want more excellent tips on the point and purpose of blogging, look no further than Crestadina's excellent blog on blogging.
2. Identify your audience
Another great tip is to keep your buyer personas front and centre throughout the content creation process. Are they CEOs, Engineers, Procurement Managers, Designers? What are their interests, their challenges and their motivations and their pain points? What are their preferences and habits in terms of how they consume content? Are they looking for in-depth information which they can take in at their leisure or do they prefer a more concise read which provides succinct answers to key questions?
3. Keep it relevant
The buyers journey is pivotal in helping you identify relevant content ideas. Are your readers looking for answers to industry-specific questions? Perhaps they are further through their research process and are comparing the offerings of a range of OEMs or EMS providers? Or maybe they're already your existing customers and are looking to be updated, informed or inspired?
While it's tempting to use your content offerings to sell your services, brand or products, try and avoid focusing too soon on the "what" of what you do. Any overt selling will be much better received further down the buyer's journey, once your prospects feel ready to make decisions. In the meantime, aim to concentrate your efforts on creating content that satisfies their queries, curiosities, objections or pain points.
4. Brainstorm
Take inspiration from your team. Run a monthly content club of sales reps, account managers and marketers. Come together to share ideas and hear the questions that are being asked by clients. This is the single most helpful way of generating unique ideas. It can uncover a rich vein of content topics that you may not have even considered - but where questions are currently going unanswered.
5. Research your competitors
What others are saying within your industry can be a great source of new content ideas. Take some time to research what topics your competitors are talking about and observe what's trending and what's getting links, likes or shares. What themes or keywords seem to be getting the most attention? And what questions can you see have been left unanswered that you feel you could address?
6. Follow the news
Using current affairs (or newsjacking) can provide an invaluable starting point for blog post ideas. But be aware of finding the balance between responding to the latest news (which may have initial impact but a limited lifespan) and creating evergreen content which will stay fresh and relevant for longer.
7. Mine your back catalogue
Take advantage of the rich content resource that you, and others before you, have created. This could be in the form of an internal curation of a selection of your company's own blog posts, focused around a specific theme. Or it could be an external roundup of blog posts from leaders in your industry that you feel your readers will especially appreciate.
8. Research Industry Forums
Forums and industry publications can be a great way to identify the hot topics your prospects are keen to discuss. What issues are they encountering and what problems are they trying to solve? You can then make it your mission to create relevant and targeted content that fulfills this need.
9. Conduct Interviews
A well-planned interview can offer rich pickings for new content ideas specifically targeted to your industry. You could arrange to speak to an expert or leader in manufacturing, or you could plan a one-on-one with a team member or new employee. You might even choose to interview someone completely unconnected with your industry to reveal a completely new perspective. Speaking to an industry outsider can be a fascinating way to uncover hot issues, questions or topics that you may not have even considered.
10. FAQs pages
The frequently asked questions on your own website and your competitors' websites, can offer an abundance of new content ideas. You could pick one or two common questions to drill down into the detail of, or create a top ten list. And while you're at it, why not check out the FAQs on your competitors' pages and make it your aim to answer the questions that they don't appear to be addressing.
11. Offer insights
Focusing in on a specific detail of your manufacturing process can offer plenty of creative ideas for your blog content calendar. Why not talk your readers through a typical stage of the manufacturing process, create a step-by-step guide or offer a behind-the-scenes perspective.
12. Go to business networking events...
..and strike up conversations. It's amazing what you can discover when you ask questions of your contemporaries. Talking to people in industries or sectors seemingly unconnected to yours can also spark surprising new inspiration for new blog topics. And be sure to keep a mental note of the questions that your contemporaries ask you, which can provide useful insight that you may not have considered.
13. Create a day in the life of…
...a manufacturing procurement manager, an electronics engineer, an account manager - take your pick. Offering candid and personal insights into your company's day-to-day activities can help to tell your story in an appealing and compelling way. Talking about your company and how you work can be a powerful way to build
14. Ask questions
Why not go straight to the source and ask your customers what it is they'd like to know more about? You could send out a short email survey to your contacts list or ask your social media followers what challenges they are facing or which topics interest them most.
15. Spread the word
Give your customers or prospects a sneak peak or preview of something that you're excited about. Perhaps your company has a big event coming up? Maybe you're attending a trade show, partnering with an OEM or EMS provider or launching a new product?
16. Quiz your Sales Team
Your sales team are on the front line when it comes to communicating with your customers and prospects. They're handling issues, queries and objections week in week out, so why not quiz them for a list of some of the most commonly asked questions they get asked.
17. Revisit your company's About page
There's so much value to be gained from simply telling your story. What's your mission, what are your values, what inspires and excites you? Exploring the "why" of what you do can offer a window into your world that will draw your prospects in and motivate them to want to find out more.
18. Use digital marketing tools for idea generation
Try typing some keywords into a search engine and see what other suggestions automatically pop up. You're likely to discover a rich vein of new topic ideas that may not have been completely obvious. And take advantage of the myriad content ideation software that are around. Thruuu, MarketMuse and Writer all offer sophisticated blog ideation and writing tools that we've found can cut blog creation time by up to 50% and dramatically improve your SEO potential. But beware, it's not a substitute for expertise and unique insight, these tools can help you refine ideas, then formulate and structure blogs that answer the right questions. But you still need to bring your brain to the party.
19. Analyse your own website
Using your own website analytics can be a massive asset in discovering keywords your prospects are using to find you. And you can then create targeted content around those topics. You might also want to analyse the common themes that are cropping up in your website's internal searches. What questions are your prospects typically asking that you are aptly placed to answer?
20. Use AI - but DON'T cut and paste
ChatGPT-4 and other generative AI solutions are amazing. There's no doubt about it. Ask ChatGPT to write a blog about a topic, give it the appropriate prompts and it'll give you 1000 words crafted to appeal to a specific audience in less than 3 seconds. Ask it to write in the style of Seth Godin or Elon Musk and it'll do it. But it hallucinates (makes things up), and it's no respecter of copyright. So, yes, use AI for research, to refine technical writing and to assist with ideation. My particular tip is to use ChatGPT4 with the Browser Pilot plug-in to assemble research materials fast. But don't let it take over. Think of all those lawsuits and the other penalties of plagiarism (no matter how elegantly repackaged).
21. Create Lists
Formatted blog posts that are created from bullet points or numbered lists can provide a handy structure and focus to your content creation. Popular formats that could inspire your blog calendar planning could include: How Tos, Quick Tips, Top 10s, Pros and Cons, 10 Misconceptions, 5 Tools, 8 Things or 6 Myths. And yes, they still work. But it's your job to make them original and insightful.
22. Repurpose existing content
Creating new content needn't mean reinventing the wheel. Why not identify the most popular posts on your current blog and then rework or update the ones that have garnered the most attention. You could approach an existing post from a new angle or update old statistics with the latest research findings. And why not explore other forms of content that you've already created (infographics, podcasts or webinars) that could be converted into a blog post. Hubspot's guide to republishing blogs is a really good starting point for this optimisation process.
23. Ask your inbound marketing agency
If you're working with an inbound marketing agency, then their content team can be an invaluable source of fresh and compelling blog topic ideas. They can help you to devise your blog strategy (including essential keyword research), they'll guide you in preparing your editorial pipeline and they'll provide ongoing blog training to ensure your writing team keeps focused and inspired.
24. Take a walk
A change of scene can often be the best thing for re-energising your content creation efforts. And there's also huge value in bouncing ideas off friends and family, looking to your own hobbies or interests, or scouring your favourite magazines for topics that excite you.
The good news is that great ideas are literally all around you, and once you get your content creation hat firmly in place, you'll realise you can find inspiration in the most surprising of places.
But here's the most important thing to take away. To compete effectively with your blog content in the age of AI, you need a strong sense of purpose - and a process for generating useful and unique content fast.
If you manage this you can build an audience who cares about what you have to say - and a brand that has a topical voice and a distinctive identity.