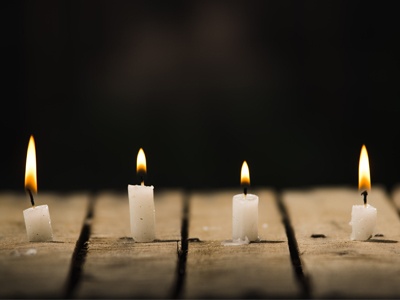 As 2016 draws to a close, it is the time for reflection and review, so we thought we would look back at another year in the world of inbound marketing and share some of our own key takeaways.
White papers remain cornerstone content heavyweights
It might seem surprising that long form content like white papers and eBooks are still popular, flying in the face of all that we read about increasingly short attention spans. However, while a Microsoft report from Spring 2016 grabbed the headlines by seeming to suggest the average human attention span is now less than a goldfish, not once does it propose you should plan your marketing around an eight second concentration period!
Indeed, Jason Miller, writing for LinkedIn, suggests: "human beings don't have a shorter attention span than goldfish – and if our attention is changing, it's changing in ways that makes it more intense, more demanding and more hungry for information, not less".
The results of the 2016 Content Preferences Survey, conducted by Demand Gen showed white papers were the most preferred content type used to make buying decisions in the last 12 months, which dispels the myth of dwindling attention span even further.
In reviewing which of our posts have been most successful in 2016, our blog: 4 Benefits of Using White Papers in Your Content Marketing Strategy received the most traffic and click throughs. So, it would seem that customers continue to seek out content which adds value. If you are looking to generate credibility, answer detailed questions and establish your authority in your market as an expert, then producing a fact-based white paper could be the way forward.
Passle turns busy experts into thought leaders
We started using Passle in July 2016, and it has revolutionised the way we create content for ourselves.
Antonia Molloy summarises Passle as a tool that: "allows you to microblog; to produce excellent, high-quality content for your website in a much shorter space of time. Instead of creating your own blog post from scratch, you can build a post around another writer's work, commenting on and perhaps even developing their ideas".
In paradox to the long form content discussed above, a complex thought or idea can be delivered through just a very few words, and the pressure of content creation can feel mightily relieved.
Passle also makes it incredibly easy to share content across the different social media networks; it has a built-in feature called Twitter Picker which enables you to add tweets to display alongside your post to give context and opportunities for engagement with those who have shared similar content.
But, the best thing about Passle is that the content sits on your website with your own branding, we call our page Pulse, meaning each post is a keyword opportunity. Since starting using Passle, we have seen an increase in unique visitors and pages per visit on our website, and our social interactions have rocketed.
Events are still a key part of your B2B marketing strategy
With the strong emergence of online technologies and inbound marketing, you may be forgiven for thinking that the exhibition hall days are numbered. However, according to the Content Marketing Institute's 2016 Benchmarks, Budgets, and Trends, 75% of B2B marketers listed "in-person events" as their top marketing tactic, above even blogging and social media.
In our blog post,The importance of events to your B2B marketing strategy, published in January, Keith outlined four reasons why events make for great content, and how to maximise their benefit. And events don't just present great content creation opportunities. Prospects attend events because they want to learn more, and may have an issue, or a particular point of pain they need to address. A well-run event can progress buyers through multiple stages of the sales funnel. By maximising pre-event publicity through social channels, blogs and newsletters, you can target potential prospects in advance, draw them to your stand, demonstrate your products and gain their trust, and deliver qualified, sales-ready leads back to your team.
We put ourselves to the test this year by hosting our own event - Cambridge HubSpot Users Group (or HUG for short). A HUG is an opportunity to meet like-minded HubSpot customers, business owners and marketing and sales professionals with a passion for growing their business through inbound marketing. The focus of the event was on 'Change' and how we respond and adapt to it; more specifically, we looked at the impact of change on your website - read a blog summarising the event by Maddy Bogacki.
So, there are our three takeaways for 2016:
1) long form content, such as white papers, continues to be an essential cornerstone of your content repertoire;
2) in paradox, adopting a microblogging tool like Passle adds value to your SEO, gets your team reading around their areas of expertise and adding value;
3) and don't underestimate events and the valuable content and sales opportunities that they still represent.