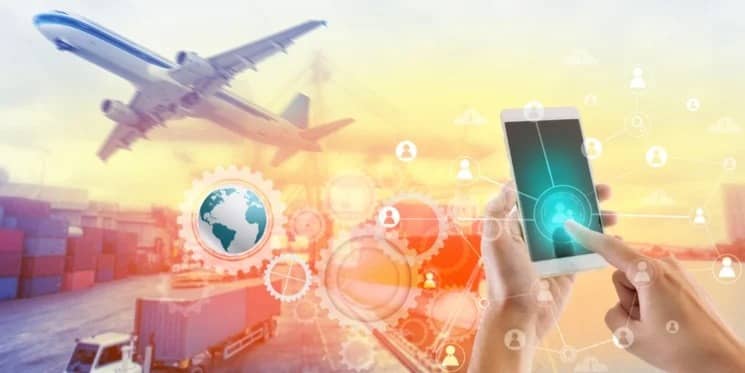 While manufacturers are often pioneers when it comes to production, supply chain management, and new product development, many are laggards when it comes to marketing.
With the rise of the internet, global competition and technological advancements changing the way in which customers purchase goods and services, denial is no longer an option and those companies not willing to ditch the old school marketing methods risk getting left behind.
Manufacturing companies that have embraced inbound marketing are reaping the rewards. Here are some reasons why inbound and manufacturing are a good fit.
You have industry experts at your fingertips
Inbound marketing is about creating the right mix of informative and educative content to help you get found by people looking for what you do.
Your customers are not interested in features and benefits. They are interested in finding solutions to the problems and challenges their company is facing, in the easiest pain-free way possible.
Your buyer personas are craving the information your employees possess. Your salespeople, product managers, R&D scientists and engineers all have knowledge and skills that can solve a myriad of pain points for your customers (Bruce McDuffee).
Research shows that engineers prefer to acquire information first via a Google search, second via a trusted trade publication, and third through email. The same research also found that 75% of engineers do not want to talk to sales until they are in the later stages of the buying process.
Manufacturing marketing professionals need to tap the resources available within your company and create content that helps you get found online when your prospects are searching for it; content that informs, educates, builds trust and, ultimately, proves why you are better than your competitors.
Then, through carefully crafted conversion paths, and clever email marketing campaigns, drive your prospects further down the sales funnel until they are ready to speak to Sales.
Inbound embraces long sales cycles
Many manufacturing companies have long sales cycles, often taking over a year to close a deal. During this time it can be hard to stay front and centre in your prospects minds. I know from personal experience how hard it is to keep up with emails when you are in field sales, and it can be even harder to keep track of where in the buyer's journey prospects are and react accordingly.
Inbound, and in particular inbound marketing automation platforms such as HubSpot, are perfect for the longer sales cycles associated with manufacturing.
HubSpot enables sales to queue up personalised email sequences that automatically get delivered so they can always be prospecting, even while they are on the road. HubSpot also notifies you when a lead opens an email, so you can time follow up to perfection.
The HubSpot CRM enables you to see all website, email, calls and social activity relating to each contact in one place. Lead scoring makes it easy to track exactly where the contact is in the sales funnel and react accordingly.
You can pinpoint the exact moment a lead becomes a Sales-Qualified lead, and auto-generate an alert to the relevant salesperson.
Inbound enables you to reach a global audience
Globalisation is often thought of as a threat to manufacturing companies. Competition from other countries where production, labour and material costs may be cheaper can force companies to cut costs, reduce workforces or even move operations overseas.
But, inbound marketing creates an opportunity to reach a global audience and gain market share. And you don't have to be a huge corporation to compete. Inbound enables you to build and nurture virtual relationships with your prospects. Gone are the days of needing an expensive field-based sales force to meet face to face with every customer, this is no longer the expectation.
The Amazon effect has had a huge impact on people's expectations when making a purchase. Whether it is a new pair of shoes or a multi-million-pound piece of machinery, the hope is to have easy access and a clear insight into the purchasing process. We want to be able to log in and get an instant status update on our order.
Globalisation and the internet enable you to reach more people, engage with a broader audience, and develop relationships across the globe, even when you sleep.
If you nurture your relationships with prospects through inbound marketing, give solutions to their pain points, answer their questions, the country you are based in becomes less relevant; purchasing decisions are based on emotion - not location. Couple this with a customer portal, delivering up to date order status, stock levels and shipping information and you can rival any multi-national corporate giant.
To succeed at inbound marketing, you first need to define your inbound strategy. An inbound marketing strategy typically comprises a series of workshops and research projects to:
Establish a baseline audit with goals and timelines
Conduct research on your competitors
Create branding that sets you apart
Define buyer personas and the buyer's journey
Establish a foundation for content creation
Optimise website performance
Close the loop with Sales and Marketing
It is possible to implement inbound without the help of an inbound marketing agency. But, inbound marketing is far from a quick fix. It takes time, resources and expertise to implement. Your current marketing team may not have the time or knowledge to produce the content required to fuel inbound. An inbound marketing agency can help you to define your strategy and create the content needed to fill your sales funnel with good quality leads from across the globe.