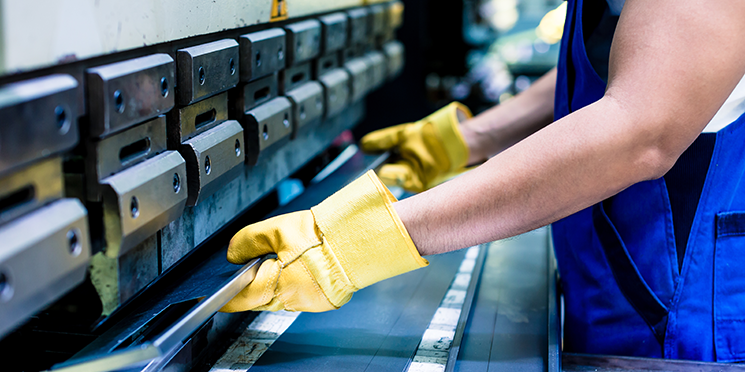 In a previous post, we discussed how traditional, interruptive sales and marketing tactics, such as cold calling, are not working as effectively anymore in the manufacturing sector.
Inbound marketing offers manufacturers the chance to reach a wider audience. Unlike other marketing methods, such as print ads and mailers that rely on outreach to customers' locations, inbound marketing and content can help bring in a steady stream of traffic from people actively looking for your services (HubSpot).
According to a Content Marketing Institute Survey, 85% of manufacturers that use content marketing (to some degree) identified the following benefits:
Website traffic*
Sales
Sales lead quality
Higher website conversion rates
Search engine optimisation ranking
*See a case study where JJS Manufacturing increased their traffic by 700%
Why you need an inbound marketing agency
Inbound marketing is far from a quick fix. It takes time, resources and expertise to implement. Your current marketing team are busy, maybe organising the trade shows which represent a key sales opportunity for your manufacturing company. They do not have the time or expertise to produce the content required to fuel inbound. This is where an inbound marketing agency can help. As with manufacturing, inbound is process driven. An inbound agency will take your company through the proven process to implementing inbound.
An inbound marketing agency will work with you to develop your inbound strategy blueprint. The first step is to review your current marketing assets and identify gaps, look at how your website performs, and offer suggestions for improving your current configuration. Then the focus shifts to your competitors - their website performance, content and social performance metrics.
This learning, in addition to a series of workshops on brand, messaging and positioning, buyer personas and content creation, culminates in a coherent game plan for implementing inbound that enables your company to respond to your ideal buyers' likes, dislikes, fears, and aspirations when they find you online.
Build a strong inbound foundation
There are some prerequisites for a website today without which your manufacturing company will struggle to remain competitive: being responsive and optimised for mobile, sound security, and fast page load time are just a few. Depending on how your current website performs, an inbound marketing agency will advise you to follow one of three routes:
to keep your existing site
redesign your site on a platform such as HubSpot, or
take a growth-driven design approach
Inbound marketing has many moving parts that fit together to create a 'marketing machine' for your business. These include the technology, the content, the design and the campaigns that deliver the ultimate marketing mix that will drive your traffic, leads and sales, regardless of which website option you have chosen.
Create content and context
Content is at the core of an effective inbound marketing machine, and giving the content context is vital. An inbound agency can take the pressure off your internal sales and marketing team by producing content for your manufacturing company, using all the learning from the strategy phase to address your buyer personas' needs, fears and aspirations. The content offers - newsletters, eBooks, white papers, videos will be relevant to the stage of the buyer's journey the prospect is at and optimised around keywords to draw traffic to your site.
Inbound technology
Content on its own is not enough. Conversion rate optimisation (CRO) is vital once you have attracted traffic to your site. The core components of a winning CRO formula are your calls-to-action (CTAs), landing pages, and thank-you pages.
Using a system like HubSpot, alongside other tools such as SEMRush, Buzzsumo and Passle, your inbound marketing agency can set up your blog and email templates, monitor your social channels, conduct keyword research and create workflows which adapt to the behaviour of your prospects as they move through the sales funnel.
Once a prospect has converted on a content offer they can be nurtured until they are ready to speak to Sales through a series of specifically designed emails, the order and frequency of which is defined by the prospect's behaviour so it never becomes intrusive or unwelcome.
Blogging
Blogs are extremely valid for manufacturing companies whose products and processes are often complex and highly technical. It is no good having world-leading products that meet a particular need if the people who need them can't find you online. Once prospects arrive at your site, they must understand how your products will meet their needs better than your competition. A blog presents a great opportunity to discuss what you are passionate about—those things that set your products, services, and processes apart (Jeff Thomas). And, as long as they are rich in keywords and properly optimised, they are good for SEO (search engine optimisation) as they give your website depth.
Implementing inbound
Once the strategy and foundation are complete, your inbound marketing agency will move to a stage of continuous improvement and growth. Many inbound agencies, like Equinet, have adopted an Agile Scrum approach to implementing inbound, working towards weekly, monthly and quarterly targets to meet your manufacturing companies' annual goals and objectives. Each month your Agile agency will commit to delivering a set amount of points, not hours, to produce the work needed to meet goals and timelines. This means that you never pay for inefficiencies by your agency as no matter how much time it has taken to complete a piece of work, the points remain the same.
Empowering your sales team
Not only will inbound deliver more leads to your sales team, but the lead quality will also be higher. An inbound lead is better informed about your products, so how your sales team deal with their needs to adapt.
A system like HubSpot gives your sales team a wealth of information about prospects. You will know the type of persona, their lifecycle stage, what web pages they have viewed, and if they have downloaded any content from your website. And for many, they will have been nurtured through the workflows described above.
As traditional sales techniques get harder to deliver on and buyer behaviour continues to change, sales reps can often feel disheartened they are not closing the same level of business they used to. Implementing sales enablement can redress the balance and empower sales with the tools and techniques to deal with this new reality. Your inbound marketing agency can review your sales process and align it with your overall goals and objectives; create the collateral: case studies or product demonstration presentations, for example, to support your sales team.
Sales and Marketing Data
Inbound sales and marketing offer a real opportunity to get deeper under the skin of your industry sector than ever before. It allows your manufacturing company to understand the marketplace, your customer's needs and your competitors more than ever before, but only if you know how to interpret the data produced.
Your inbound marketing agency can use analytic tools to measure: website traffic, user intent, click-through rates, conversion and bounce rates. Combined with sales data such as activity per sales rep, the number of demos delivered v orders received; new customers won or lost; they can generate powerful, meaningful reports on a monthly, quarterly, or annual basis.
This information can inform manufacturing decisions by highlighting potential product improvements and innovations for new products and help build an ironclad forecasting process for the factories.
Your manufacturing company could implement inbound without an agency, but it is risky. Inbound requires time, expertise and resources to implement. Systems like HubSpot are just a tool; it is what you do with them that counts. Can your manufacturing company afford not to hire an inbound marketing agency?